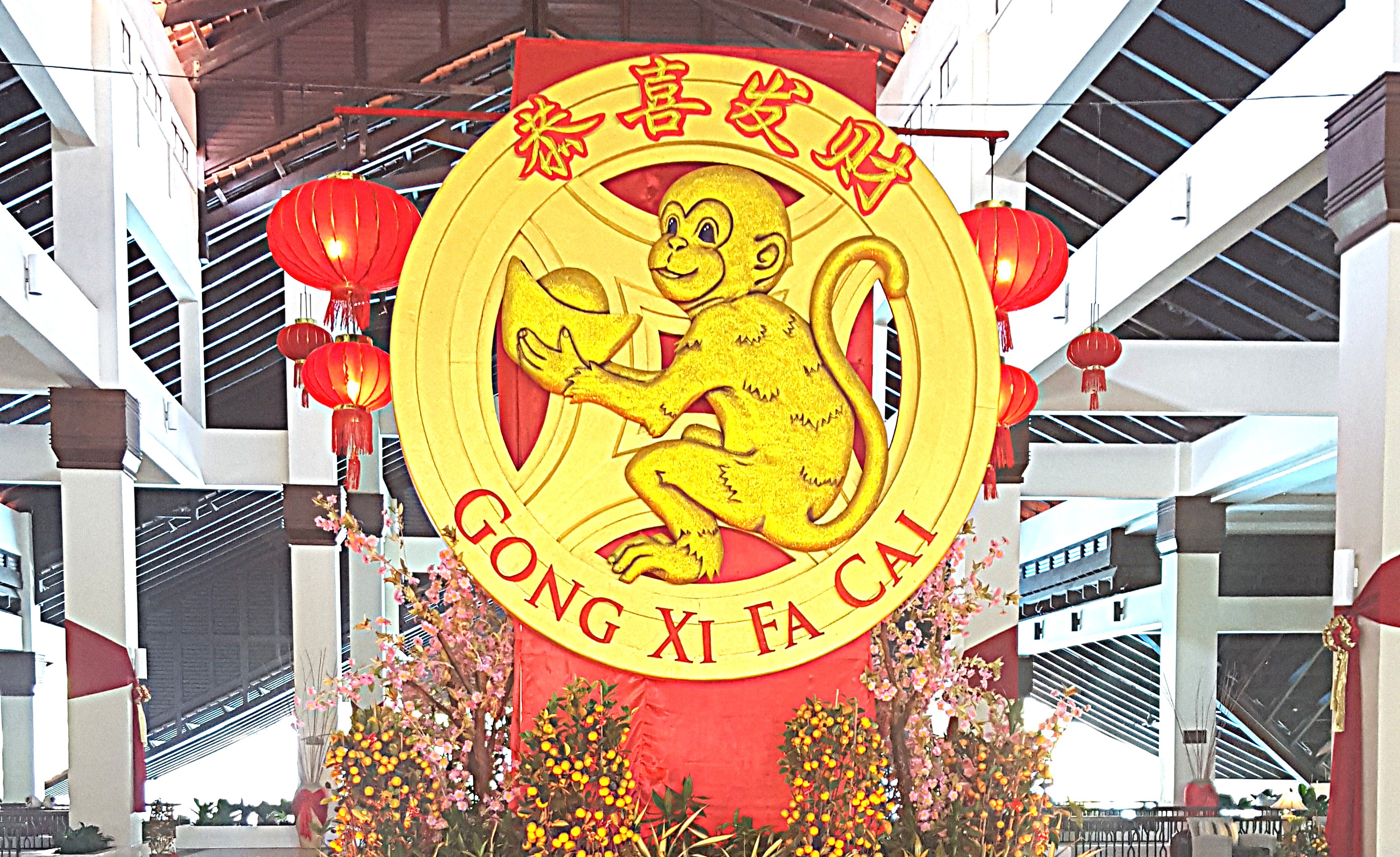 Gong Xi Fa Cai (Happy New Year in Mandarin)!
Last month, I spent two amazing weeks in Kota Kinabalu (KK), Malaysia. My friend who is from KK and is currently studying in London, invited me to go back home with her for Chinese New Year. This was my first time celebrating Chinese New Year and it was an amazing experience to do this in an Asian country and during the year of the monkey, which is my zodiac sign.
Chinese New Year is a 15 day long celebration. We arrived on the night of the first day and left on the 13th day. Read on to find out about my first experience of Chinese New Year!
Open house
Over the two weeks in KK, we went to quite a few open houses. An open house is when you open your house to friends and family to come and celebrate the new year. This normally includes food, a lion dance and fire crackers.
Food is one of my greatest loves lol, so I'll probably have a whole post dedicated entirely to it :D.
Lion dance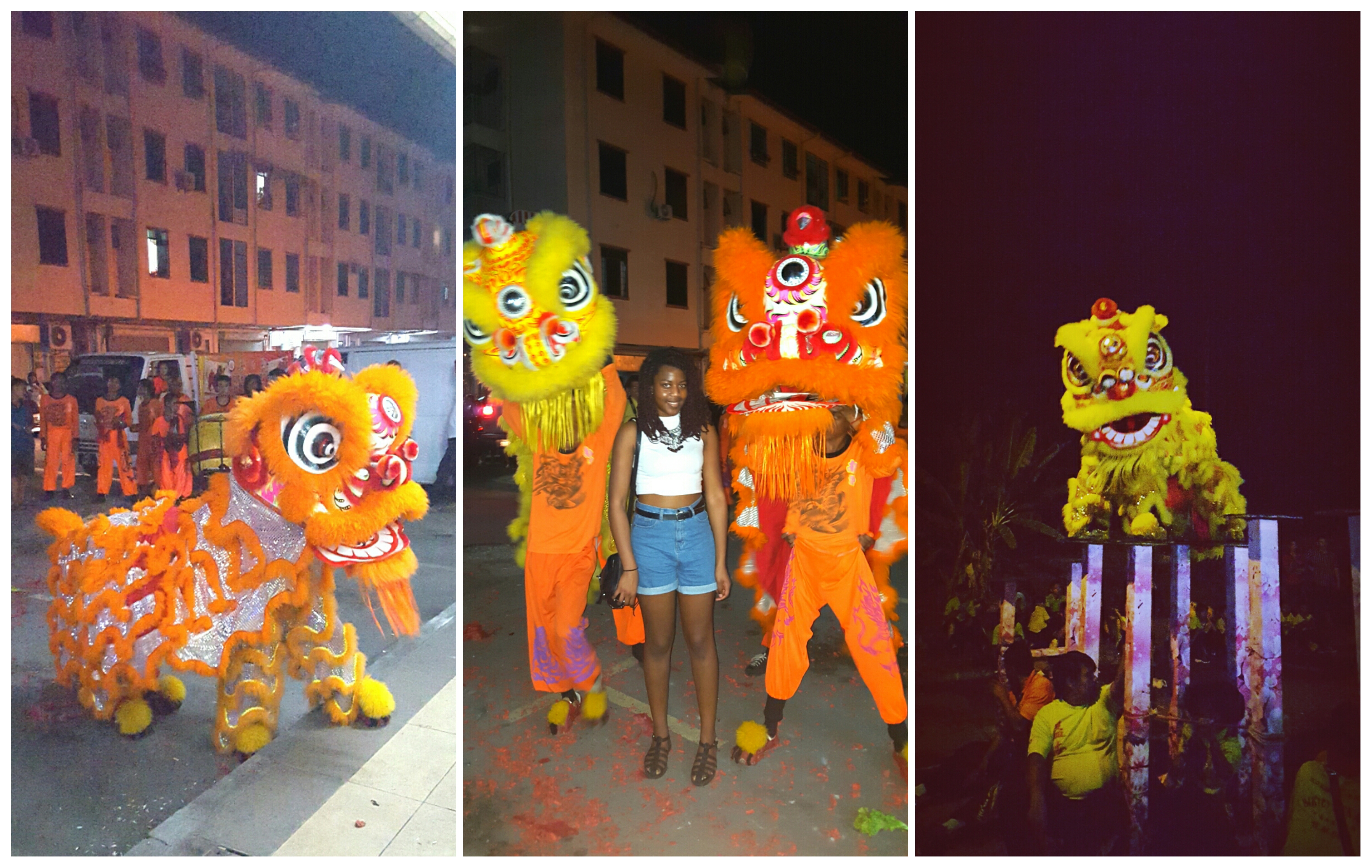 I've lost count of the number  of lion dances I saw, but despite whether it was the first or the the tenth time, I was completely captivated each and every time. I saw a few different types of lion dances, but I found the traditional lion dance to be the most amazing and thrilling of them all. Here's a little clip of the traditional lion dance that I saw.
Fire crackers
As much as I love the lion dance, I can't really say the same about firecrackers. It was the first time that I had ever seen firecrackers in action, and I wasn't a fan. Firecrackers are extremely loud, painfully loud than you need to stand far back. Also, like any firework, firecrackers can be extremely dangerous, and seeing the kids in the lion costume running around the exploding firecrackers was very uncomfortable for me. Thankfully no one was hurt.
Gambling
On a more positive note, I did  bit of gambling while I was away and won quite a bit… but I also lost quite a bit lol. Gambling is another Chinese New Year tradition. Other than those 2p coin pusher games that you get in arcades, I've never really been into gambling.
Most of the time they played mahjong and I have no idea to play that, so I ended up just watching. They also played poker, and I don't feel confident enough to play if money is at stake, so I just watched that too. But when they played a game called nine, which was quite easy to get the hang of, I joined them and had my first real experience of gambling. It was actually really fun, especially when I was winning lol. I always kept my bets low so even when I wasn't winning, I didn't lose a lot of money.
Hong Bao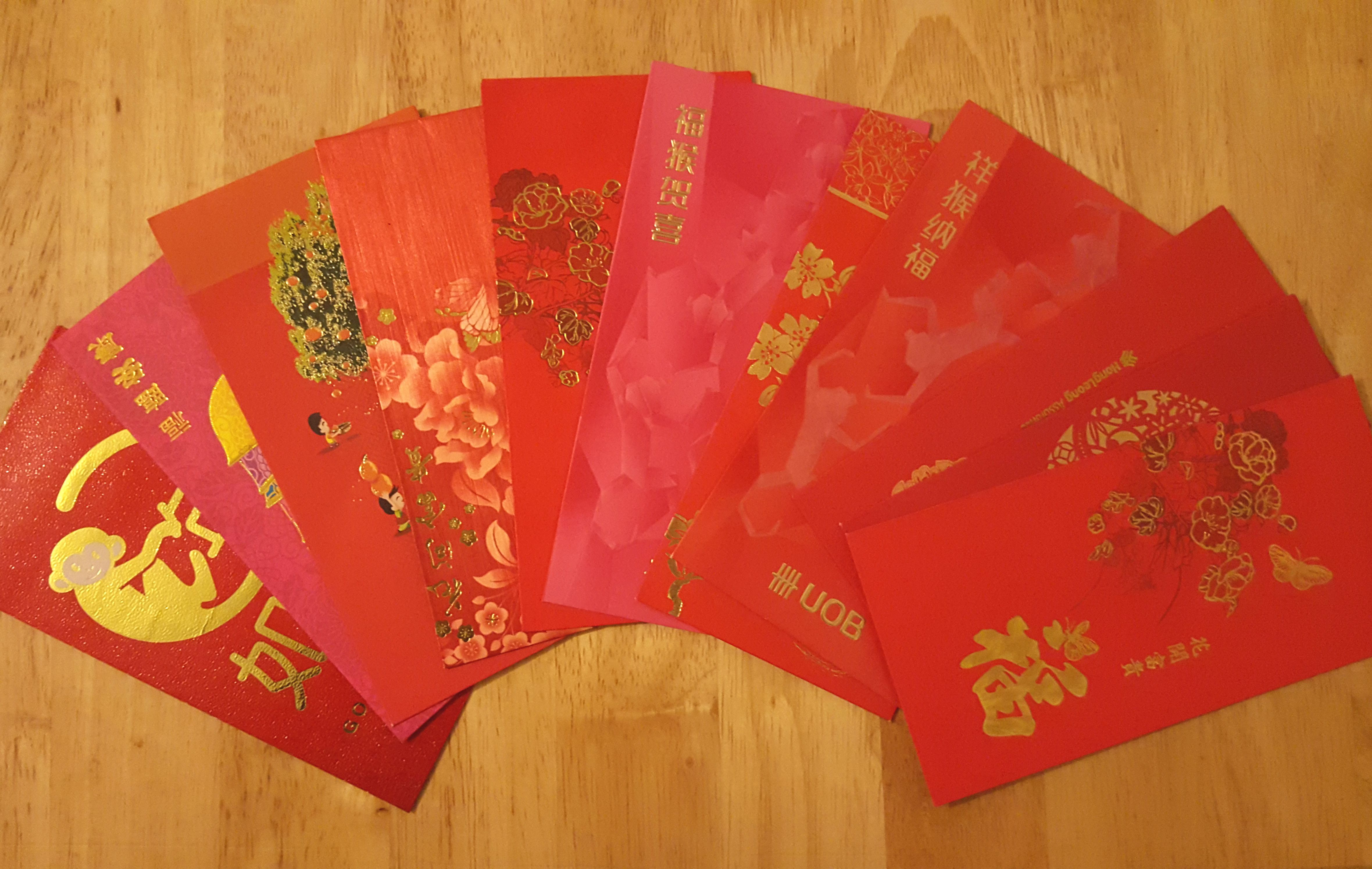 I know that the kids and young people who celebrate Chinese New Year will agree with me when I say that one of the best parts of the celebration is receiving Hong Bao. Hong Bao are red envelopes (they can also come in other colours) which contain money.
These traditional gifts are given to children and young adults who are unmarried. Hong Bao has a similar significance to giving presents at Christmas time. It's also meant to bring good luck and wishes to the receiver.
Over the two weeks that I was in Malaysia, I met a number of lovely people who were very welcoming to me and were nice enough to give me hongbao. The picture above shows some of the envelopes I received. I will definitely be keeping the envelopes to remember this trip and the people that I met.
lantern festival
The lantern festival takes place on the final day of Chinese New Year, unfortunately this took place the day after we got back to London :(.
I was very disappointed to find out we would be missing the lantern festival. If you've seen pictures of the event, then you can imagine how amazing this festival would be to take part in. I also love the tradition of people saying or writing their wishes on their lantern and releasing it into the sky with the hope that the sky god would answer their wish. I would have loved the chance to take part in this. I guess I'll just have to wait for next year.
So that's a little round up of my experience of celebrating Chinese New Year in Malaysia. It's been an amazing and educational experience. I hope you enjoyed this post, let me know what you think in the comments. There are some more posts on my trip to come, so make sure you subscribe so you don't miss them!