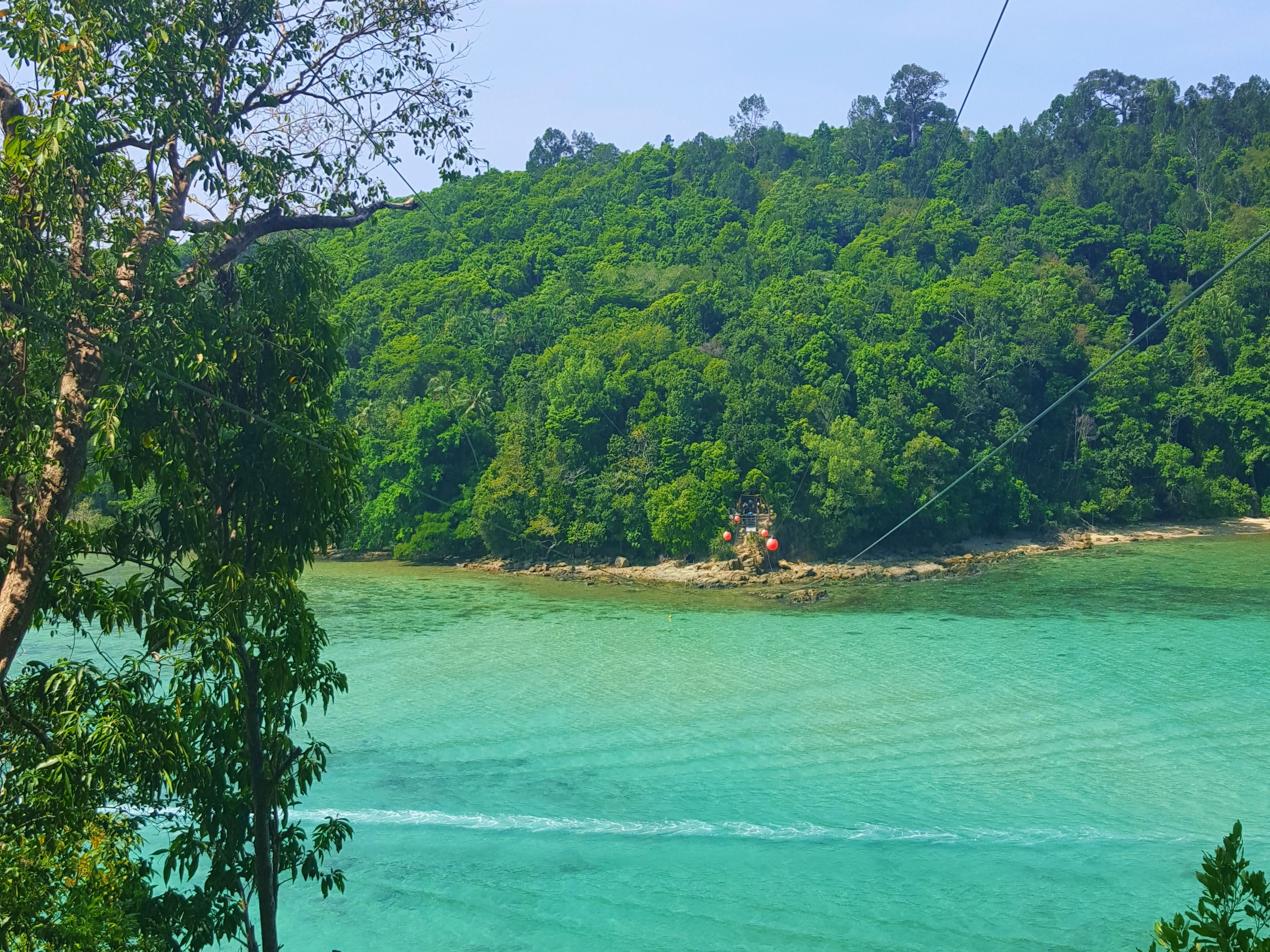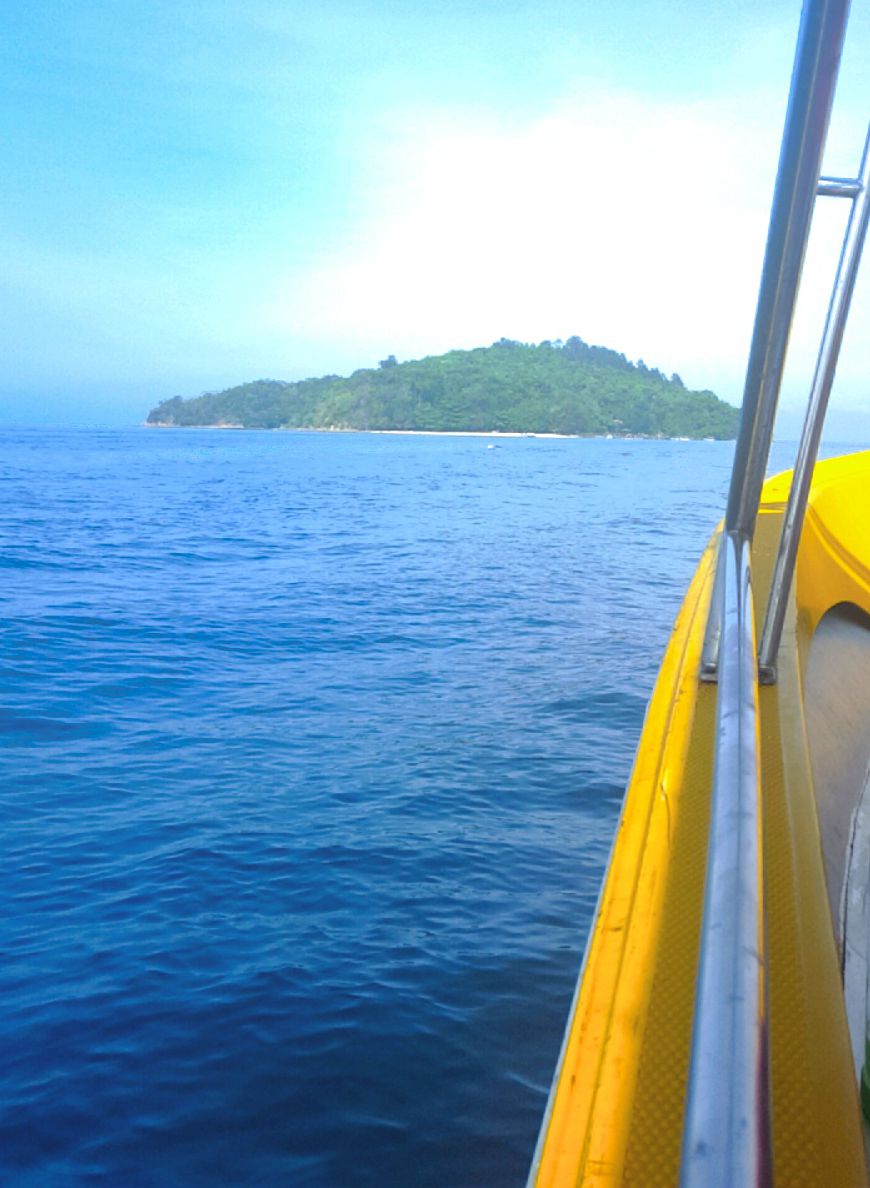 Picture beautiful blue skies, a white sandy beach, sparkling blue green seas and a vibrant green forest with monkeys swinging from tree to tree. This is what greeted me when we arrived at Sapi Island in Malaysia. I'm actually jealous of myself right now lol, I wish I was still there rather than here writing this blog post in a very windy and rainy London.
Read on to find out about how our day at Sapi Island went.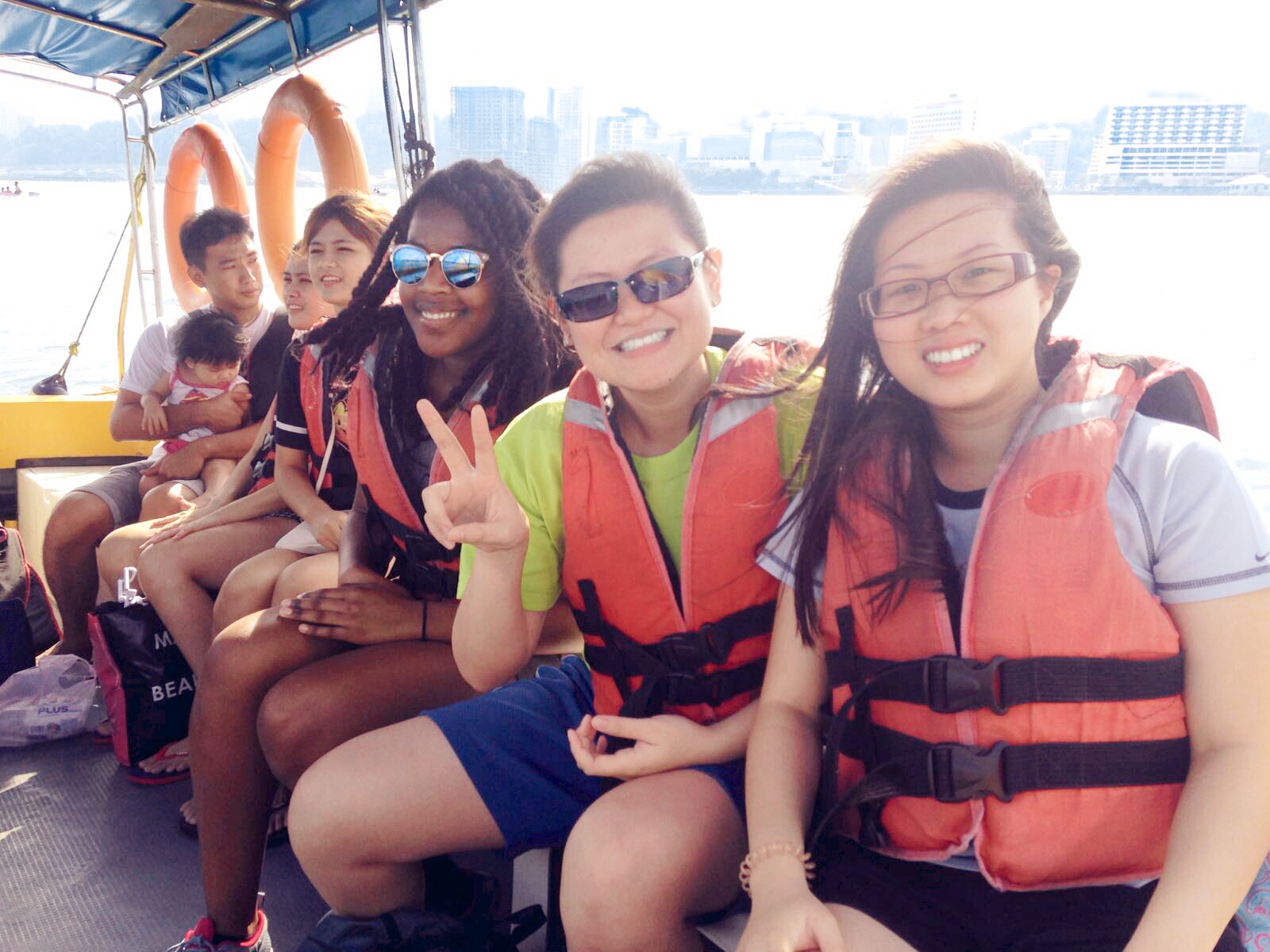 I love zip lining, so when I heard that we'd be zip lining from one island to another, you can imagine my excitement. The zip line we did is called the Coral Flyer and it is the world's longest island to island zip line. You start off on Gaya Island and zip line over to Sapi Island in around 30 seconds.
One of my friend's didn't seem to share my enthusiasm and had to practically be pushed off the platform 😂, but she did enjoy it when she got over the initial shock. I of course loved it, and it was a great way to take in the beautiful views of Sapi Island.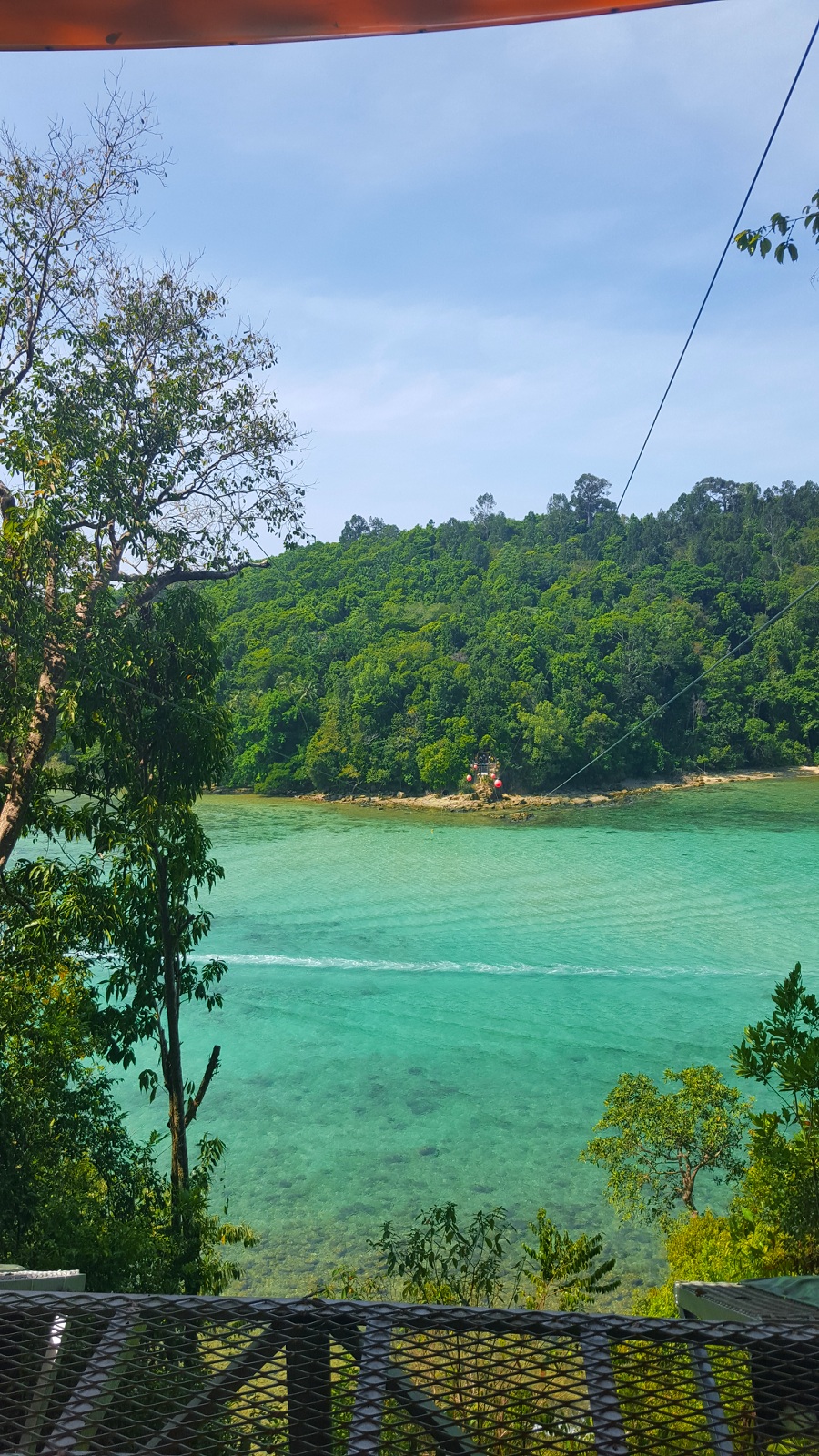 After zip lining, we did parasailing which is something that I've wanted to do for a while now. For some reason, I was expecting it to be a bit more thrilling, but it was very calm and relaxing (unless your scared of heights). It's also a great way to take into the views, you can see quite a distance away.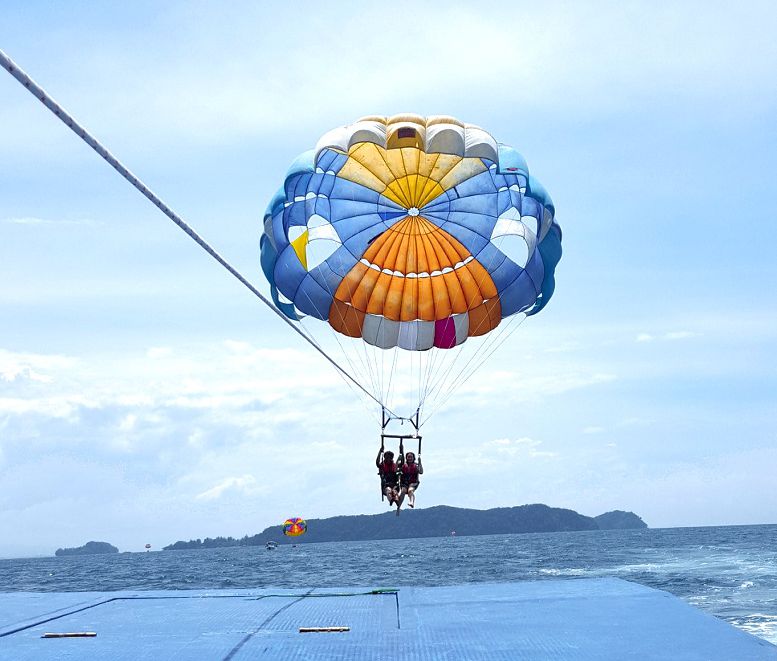 The banana boat is another water sport that I've been really eager to try. I even asked the guy driving the boat to make sure we fell off the banana boat 😂. Yep, you've probably realised by now that I'm a bit of an adrenaline junkie, but falling off was actually so much fun and I'd recommend it lol. I don't have any pictures of us on the banana boat, but I did snapchat us in the water after we fell off. The video is at the end of this post so make sure you watch it 😊.
After the banana boat, we then had a lovely barbecue lunch. We were in a bit of a rush to eat so we'd have enough time to do snorkelling, so I didn't take any pictures. The lunch included a pretty pink fish (which you had to take off the skin before eating), crab, prawns, chicken skewers and a delicious red bean soup and dessert was a selection of fresh fruits.
I've never been snorkelling as such, but something that I would call "amateur snorkelling". This was during my holiday in Rhodes, Greece last summer. "Amateur snorkelling" involved swimming with small fish in non-deep water that I could stand in. I'm not really a strong swimmer, so anything more would have been asking for trouble. At Sapi Island, I got to snorkel with a trained guide, a life jacket and in very deep waters.
It was an amazing experience! I wish I had the equipment for underwater pictures, to share with you what I saw. I saw the movements of the spectacular coral reef, fish of every size and colour (even a beautiful rainbow fish) and I even touched the spikes of a puffer fish (and nearly drowned from panicking after touching the fish lol). At one point, our guide even tried to hand me a sea urchin. I took one look at the black spiky thing drawing closer, and I couldn't have gotten away faster even if I had been a strong swimmer, but I did end up nearly drowning again 😂.
That's it for my day at Sapi Island. Here's a little clip from my snapchat story. Make sure to follow me @debz_17