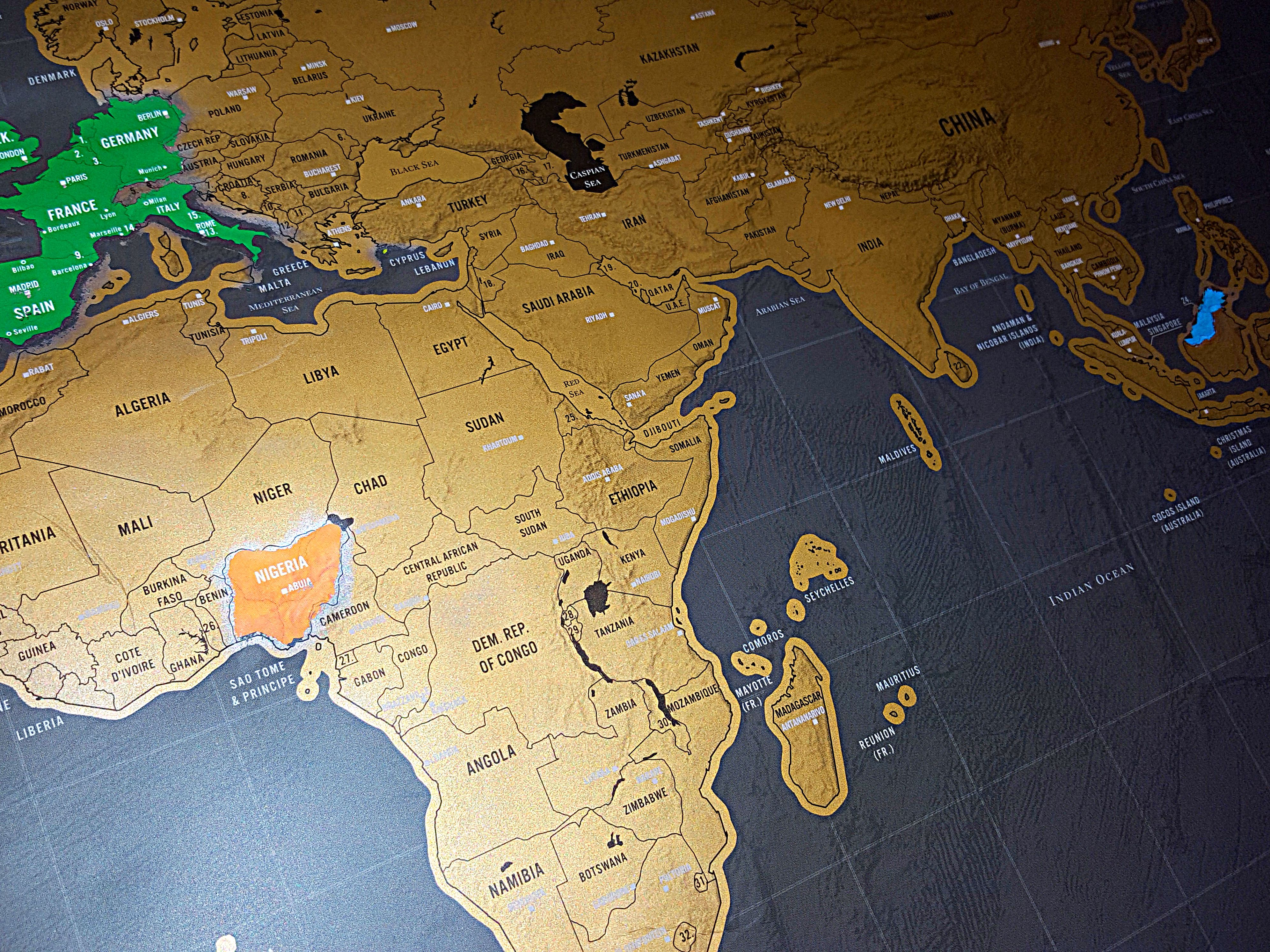 First off, shout out to my friend and travel buddy Maria for buying me my scratch map!
The first time I heard about a scratch map was on my trip to Toronto last October, and from then, I knew I had to get my hands on one. This was way before I had started my travel blog and it was around that time that I decided to make this year my year of travelling, which I have since decided to extend indefinitely lol (too many countries and so little time).
I'm not gonna lie, my scratch map has just been chilling in my room for a few weeks now. Yesterday I decided to get it out and get to scratching. I opted for scratching out the whole country or state as opposed to the cities, as it can be a bit hard to locate a city and I just end up scratching the wrong city lol.
Despite this, I really do love my scratch map. Being able to visually see what countries I've been to in comparison with the many countries I still have yet to visit is so cool. It's so motivating to wake up to the map on my wall; It makes me want to work hard so I can travel even harder!