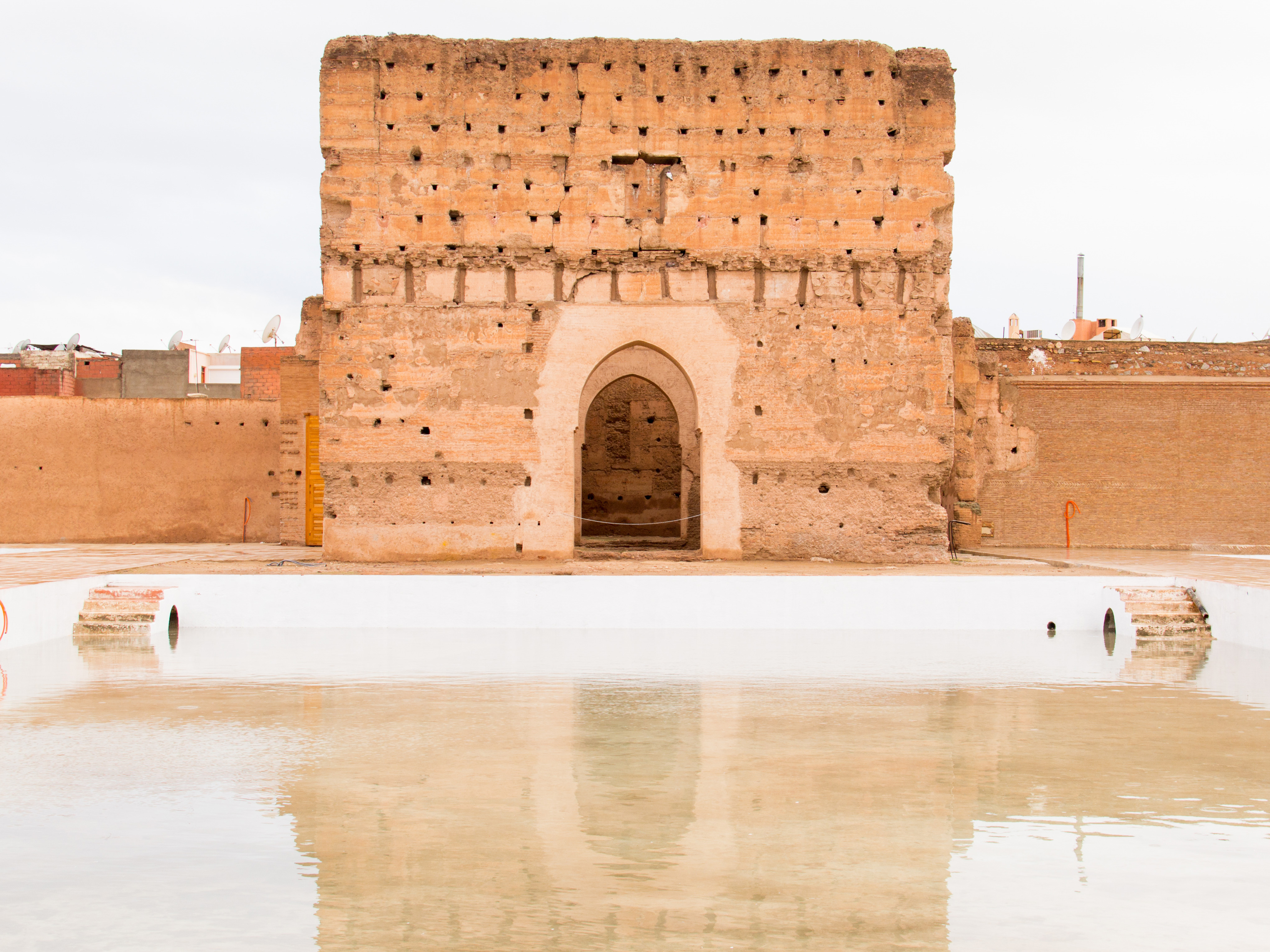 My number one tip would have to be: don't visit Marrakesh in January! Yes, Marrakesh does get cold, very cold and rainy. There was me thinking, I would have a break from a cold and rainy London, only to visit a cold and rainy Marrakesh. I knew it wouldn't be hot, but I had hoped that it would at least be warm, but nope I had to wrap up warm with my coat, scarf and gloves – the whole shebang! 😭
Despite the disappointing weather we did have an amazing time. I thought I'd share with you my top five places to visit and a few tips to help you plan your own trip to this beautiful city.
Ben Youssef Madrasa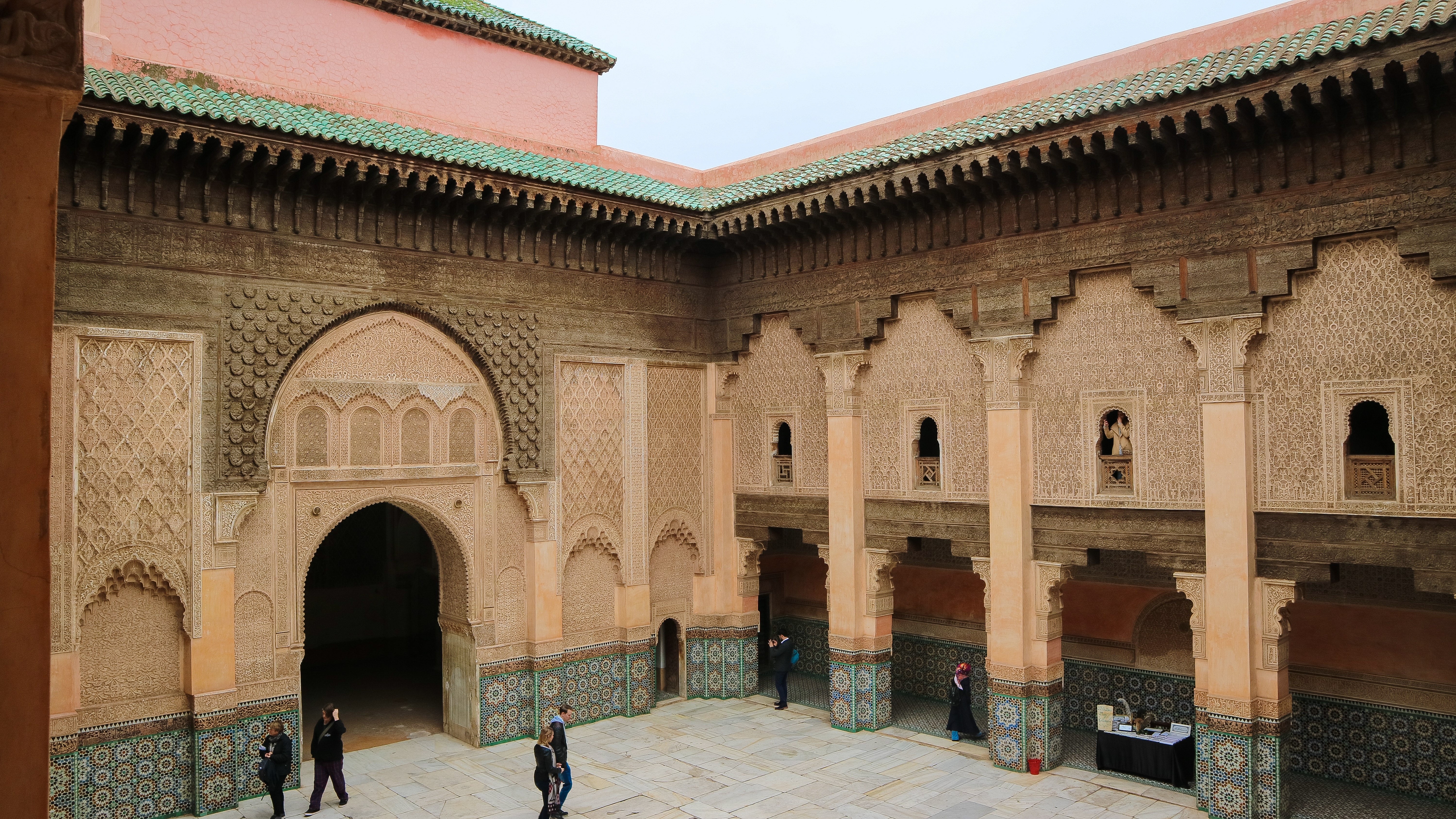 "You who enter my door, may your highest hopes be exceeded" are the words written over the entryway of the Ben Youssef Madrasa – an Islamic college that was founded in the 14th century. It was one of the largest theological colleges in North Africa and may have housed as many as 900 students in the 132 dorms.
Visiting the old college was without a doubt one of my favourite parts of my trip. Not that any of my pictures could do it justice, but just look at the colours, the details and the structure – it's just amazing! If you find yourself in Marrakesh, then this definitely a must see.
Price: 20 Dirhams
Bahia Palace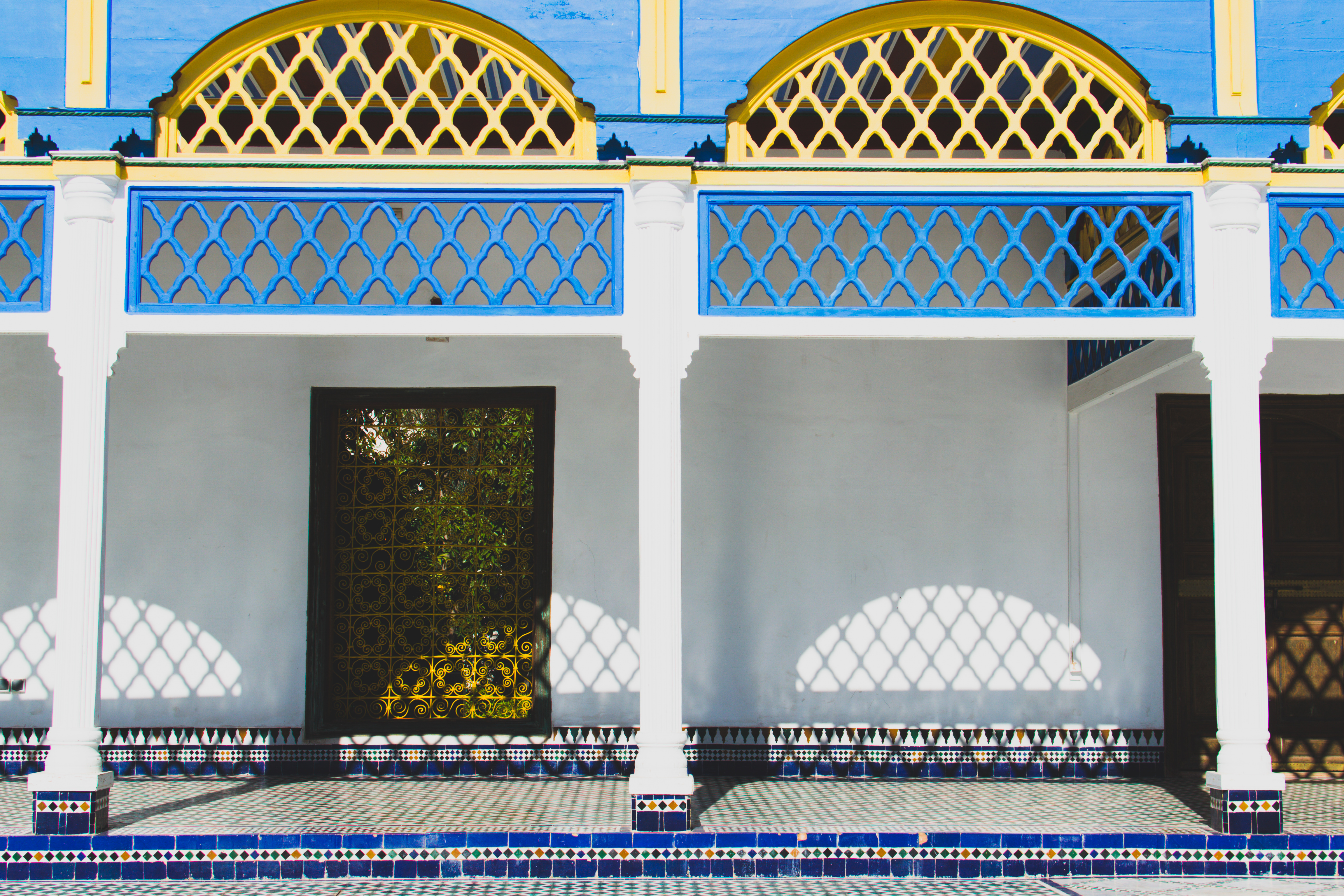 Bahia Palace – which means "brilliance" – is a beautiful Palace and set of gardens. It was built in the late 19th century and was intended to be the greatest palace of its time. Ahmed Ibn Moussa was a a former slave that rose to wealth and power; he lived in the palace with his 4 wives, 24 official concubines and their children.
Bahia Palace was another favourite of mine, showcasing the beauty of Islamic and Moroccan architecture. The stunning hand-painted wooden ceilings, zelig tiles and intricate arched doorways will leave you in awe of the palace's beauty and the skill and patience needed to achieve such art. The gardens were also very beautiful.
Price: 10 Dirhams
Jemaâ El Fna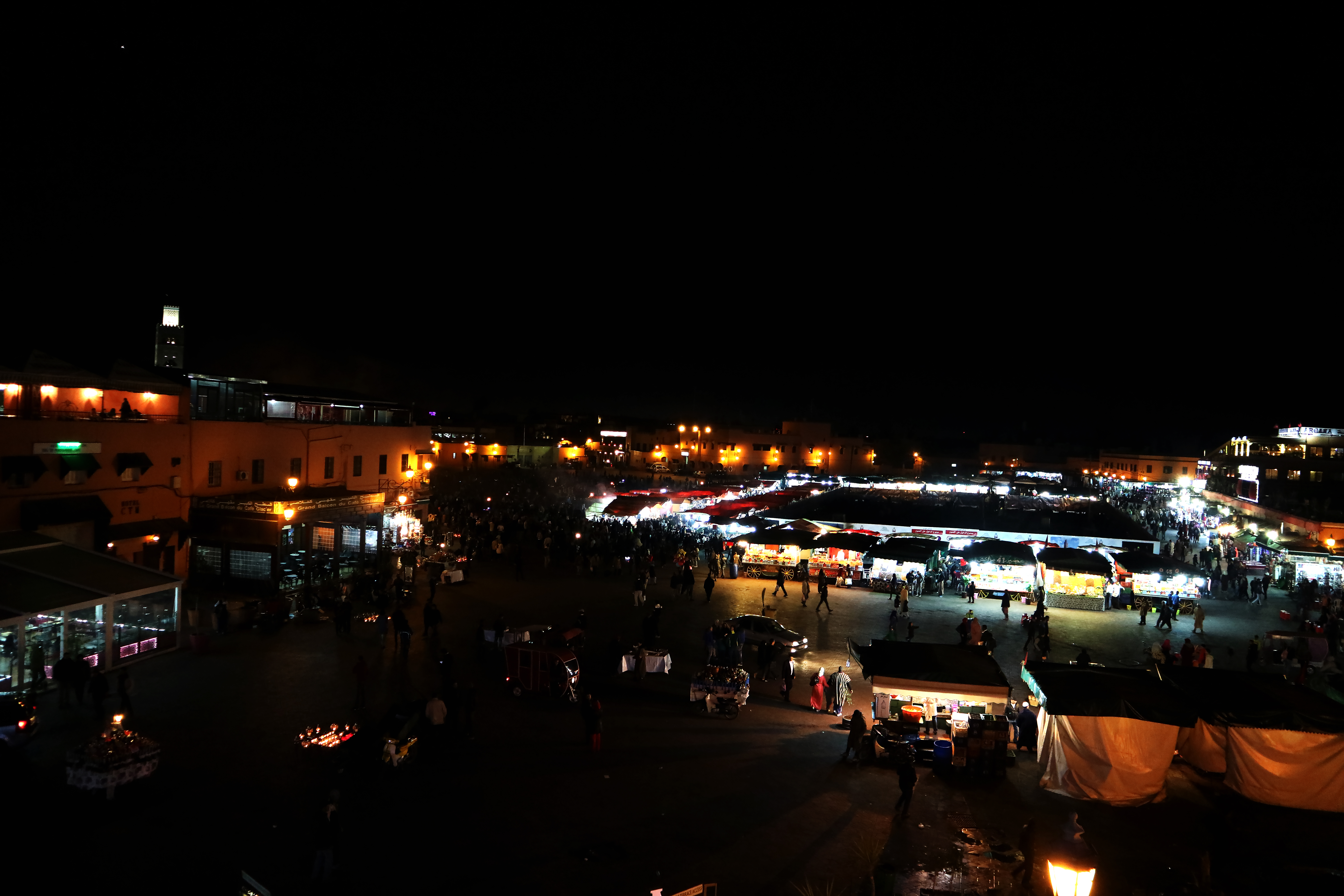 Jemaâ El Fna, the heart of Marrakesh, was historically used for public beheadings. Today it remains the main square of Marrakesh, used by both locals and tourists.
The square is full of market stalls and street food. I didn't have the courage to try any street food, especially when a number of vendors tried to persuade me to eat at their stall by guaranteeing that I would not get diarrhoea from their food… 😩
Make sure you try the freshly squeezed juice that is sold in a number of stalls around the square. The orange juice was very refreshing and sweet; there are also a number of other fruit juices available.
At night is when the square truly comes alive. The square becomes flooded with even more people and talented musicians and dancers, it's an amazing sight to behold.
The vendors can be very persistent, even to the point of not taking "No" for an answer. I plan to vlog about my experience of harassment in Marrakesh so make sure you subscribe to my channel and also check out my Marrakesh and Budapest travel vlogs if you haven't already!
I would recommend visiting one of the nearby cafes or restaurants with a rooftop to get away from the craziness and harassment for a bit and still be able to observe the square from afar. You can  enjoy some mint tea (my new favourite drink), while you take in the views and get some amazing pictures.
Tip: No pictures are free in Marrakesh. Even if they insist, they are likely to demand for money after the picture has been taken. My advice is to avoid them, walk away briskly and avoid eye contact lol.
Majorelle Garden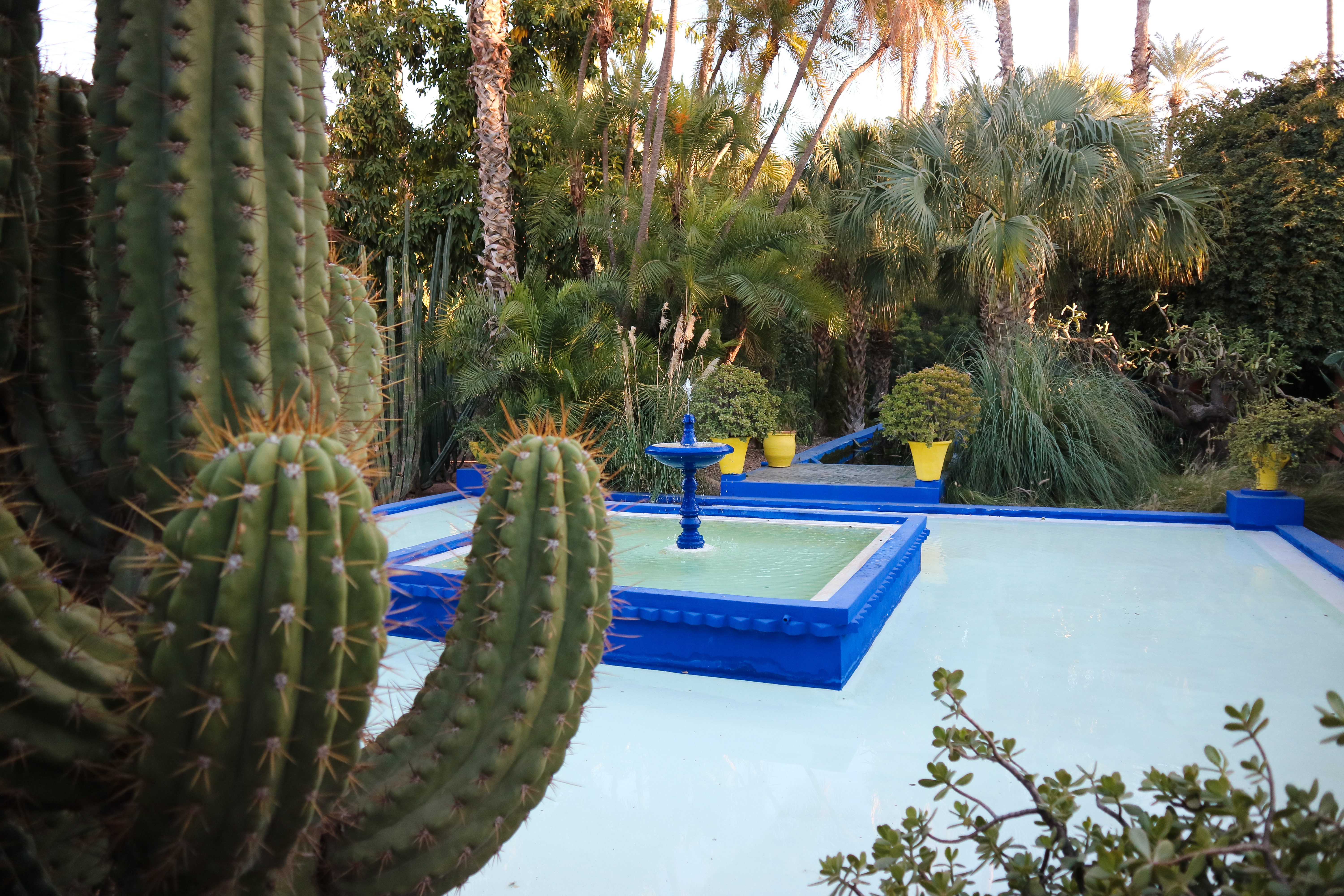 Jardin (French for garden) Marjorelle, which is also known as YSLGardens, is a stunning botanical garden in Marrakesh. It took the French landscape artist Jacques Majorelle forty years to create what is one of the most visited sites in Morocco.
Majorelle Garden is also known as the YSL Gardens, as it was purchased by Yves Saint Laurent in  1980. After his death in 2008, his ashes were scattered in the garden and there is a memorial to him within the garden. So it you're a fan you should definitely check it out and even if you aren't it's still a worth a visit.
The garden is a nice escape from the hustle and bustle of the city. Majorelle Garden will take your breath away, with it's vibrant blue buildings, water trickling from fountains, the towering bamboo and we can't forget about the beautiful plants. There are an amazing three-hundred plant species from five continents.
Within the garden there is a Berber museum that you can visit for an additional cost. Also this autumn, a new museum will be opened – Musee Yves Saint Laurent Marrakech.
Price: 70 Dirhams for entrance to the gardens and an additional 20 Dirhams for the Berber museum
Souks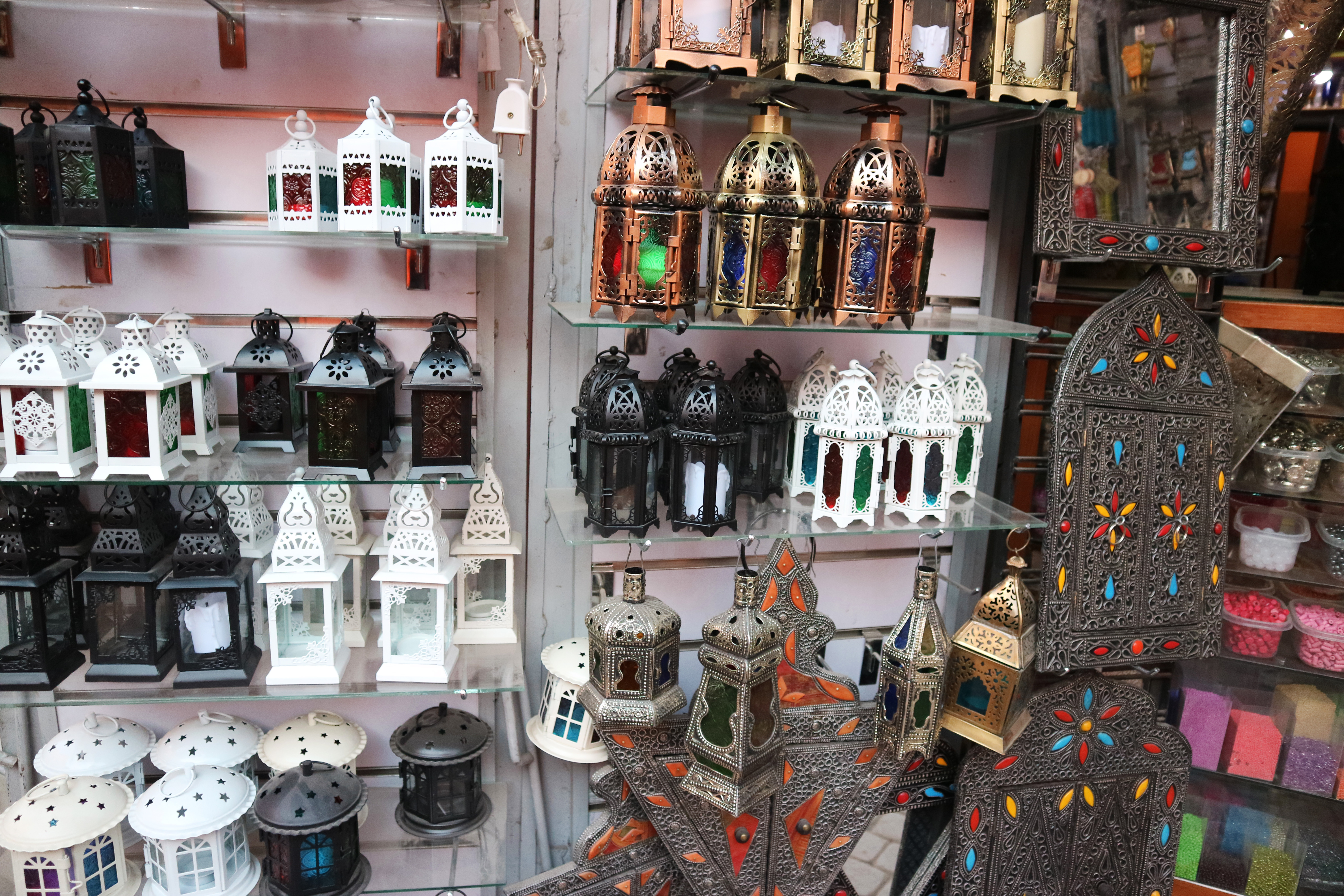 Just walking down the streets of Marrakesh, we were faced with a constant bombardment of one form harassment or another, from aggressive sales pitches to the hollering of racial and sexual remarks (vlog coming soon as mentioned earlier). Because of this, we avoided visiting the souks for as long as possible, but there was no way we could come to Marrakesh without experiencing this integral part of the city.
In the souks you can purchase anything from spices to jewellery, leather goods to argan oil, handmade carpets to lanterns.
When we first entered the souks, the harassment was pretty intense. We marched full steam ahead through the endless winding roads, not even taking a second to glance at any of the products on sale. It was that overwhelming! Eventually we did stop at a few shops and tried our hand at some haggling.
Haggling is a must! If you are persistent, must vendors will give in and even if they don't, there's so many other shops selling exactly the same product.
Also be prepared to get lost! It is pretty much inevitable and I guess it's all part of the experience. If you do get lost, there are meant to be signs pointing to the Jemaâ El Fna, so keep an eye out for those.
Ouzoud Falls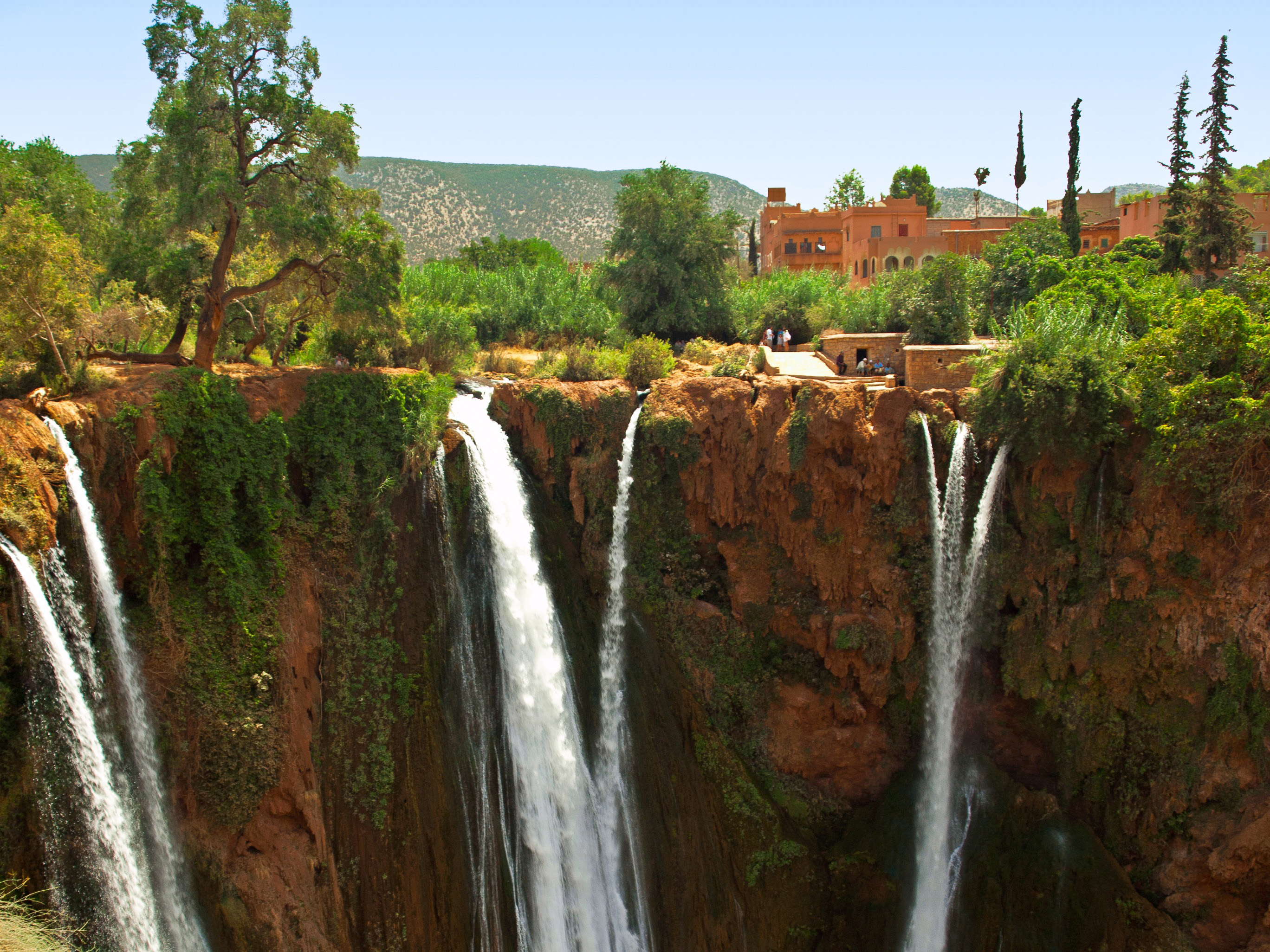 This is one of the sights I was most looking forward to seeing in Marrakesh. Unfortunately, on the day we were planning to go it rained so we ended up cancelling our plans.
Ouzoud Falls is around a two/three hour drive from Marrakesh. Not only can you take in what I imagine to be the spectacular views of the waterfall, but you can also see the Barbary apes in their natural habitat.
I'm still very upset that I didn't get to see this in person… I was so close, but yet so far. 😔
Tips
⊕ Be prepared to be harassed!
⊕ You may get more for your money if you change your money in the Medina. We found that the rates in the Medina were better than the rates in London and in the airport in Marrakesh.
⊕ Haggle, haggle and haggle some more! You can haggle with cab drivers too.
⊕ Morocco is a Muslim country, so in respect of the culture and religion, it is probably best to take this into consideration when packing your suitcase.
⊕ Unless you have a tour guide, do not follow anyone giving directions. They are very likely to demand money once you have reached your destination.
⊕ Try and eat at local restaurants, the food is likely to be better and the prices lower.
⊕ Know where you are going and even if you don't pretend like you do lol. Maps.me (an offline map) is your new best friend!
I hope that you found that useful! If you have any questions, then ask away.
Let me know if you're planning to visit Marrakesh or have already been. What was your experience like? If you have any tips that I missed out, then please share them in the comments below.
Well, until next time guys. Deuces! ✌💛
Follow my travels as I work towards my goal of visiting 25 countries before I turn 25: