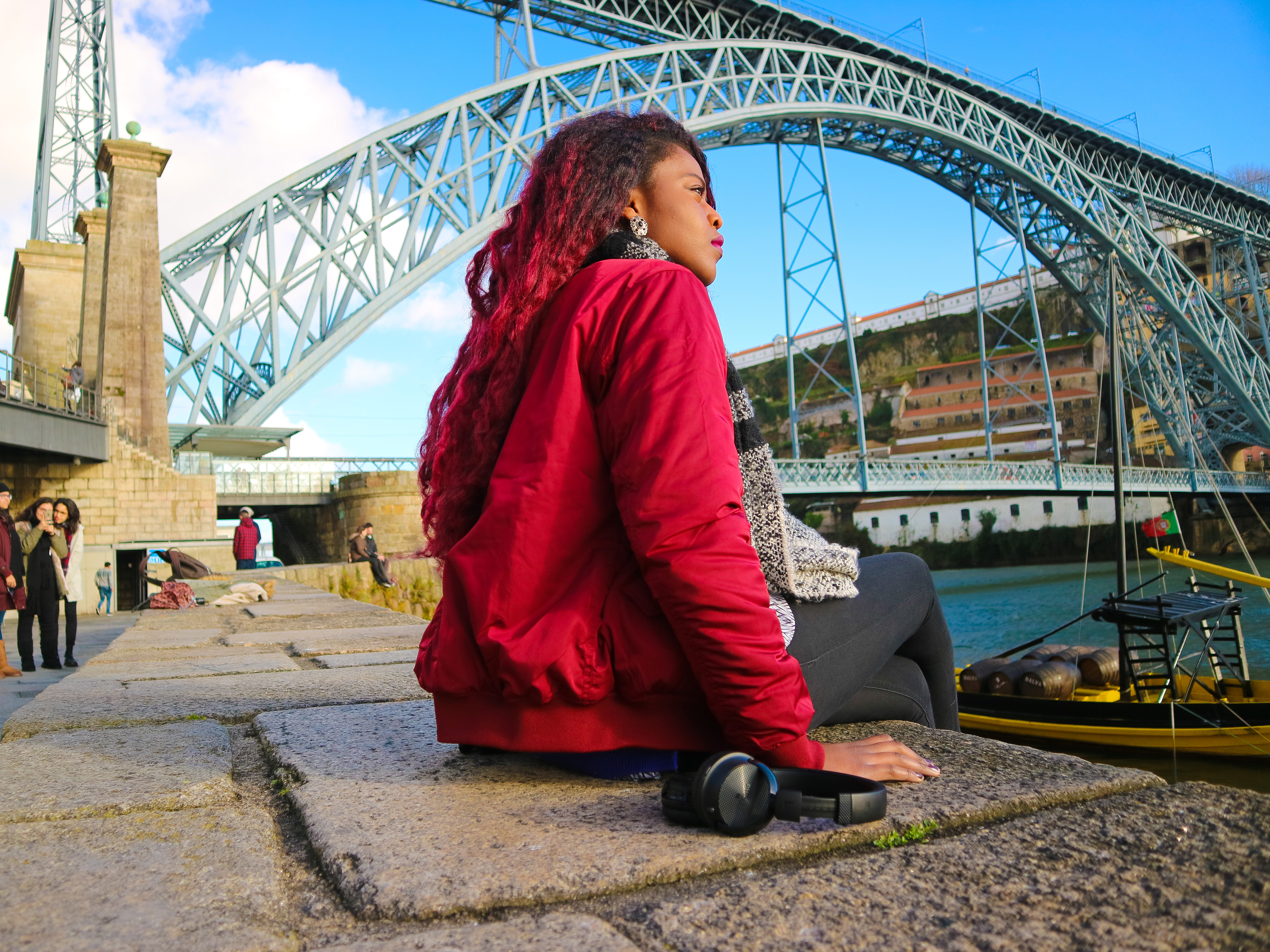 "Don't be scared to walk alone. Don't be scared to like it."
A few years ago, eating at a restaurant alone or going to an event (social or business related) by myself, was a definite no-no. So the idea of travelling to a completely different country where I didn't know anyone, had never even crossed my mind at that point.
Fast forward to 2017 and I'm just in amazement at how much I've changed. In January, I went on my first ever solo trip! I spent a few days in the beautiful city of Porto. It was an amazing experience and I will definitely be doing a few more solo trips this year. I actually just booked another solo trip today, so watch this space lol!
For those of you who haven't tried solo travelling before, I would definitely recommend it. I think it's something that everyone should try at least once in their life. If you are still on the fence about taking that plunge, here are three ways that I found solo travelling can change you forever:
You learn to love yourself
Is travelling alone lonely? No. Personally I was very comfortable in my own company and I was able to have a great time on my own. There's nothing wrong with enjoying your own company; having a good time shouldn't be reliant on the company of others.By travelling by yourself, you learn things about yourself that you never knew. If you are someone who doesn't get much "me time", this your chance to just have time to yourself and to learn to be comfortable in your own company. By learning about yourself and becoming comfortable in your self and in your own company, you will ultimately begin to learn to love yourself.During my time in Porto, by spending time alone, I began to realise how much I actually liked myself. Growing up, like most of us, I had quite a few insecurities (I still have a few). So to get to a point where I can confidently say that I am interesting, funny, clever and have a lot to offer; is such an amazing feeling.
You make new friends around the world
One thing I love about blogging, is that I've been able to make new friends all over the world. Solo travelling is another great way to meet new people.I would recommend staying in a hostel, as this will give you the chance to meet your fellow solo travellers. Depending on your preference, some days you can explore the city with just yourself for company, while other days you can take in the sights with the new friends you have made – it's the best of both worlds!Joining Facebook groups for travellers is also a great way to meet up with new friends on your travels. By simply posting in the group where and when you'll be there, you can find out if anyone else in the group will be around at that time so you can meet up.Even after your trip is over, it doesn't mean those new friendships that you've made should come to an end. These new friendships are great if you ever visit their side of the world (and vice versa) or if you are need of a like-minded travel buddy.
You step out of your comfort zone
Solo travel is the perfect opportunity to step out of your comfort zone, to work on building your confidence and for personal growth.As you travel alone, you'll learn to adapt to new situations, places, people, cultures and the random challenges that may pop up on your travels.For some just the act of travelling alone and having to be totally reliant on yourself is way out of their comfort zone. On my solo trip, I wanted to push myself a bit more, so I set myself daily tasks of doing things that I would normally avoid.These included things like vlogging with the camera facing me, asking for directions and asking someone to take my picture. For some these tasks might seem easy, but I'm actually quite shy and I find those kind of situations to be awkward.  By continuing to put yourself in situations that you find awkward or uncomfortable, you will gradually find that they become easier over time.
Well that's the end of this post. If you have any questions about my first experience of solo travelling, then please feel free to ask me in the comments below. Also, I would love to hear about your experiences of solo travel, so please do share them. 🙂
Have you solo travelled before? Where did you go on your first solo trip and what did the experience teach you?
If you haven't solo travelled before, would you solo travel and where would you go on your first trip?
Well until next time guys. Deuces! ✌💛
Follow my travels as I work towards my goal of visiting 25 countries before I turn 25: