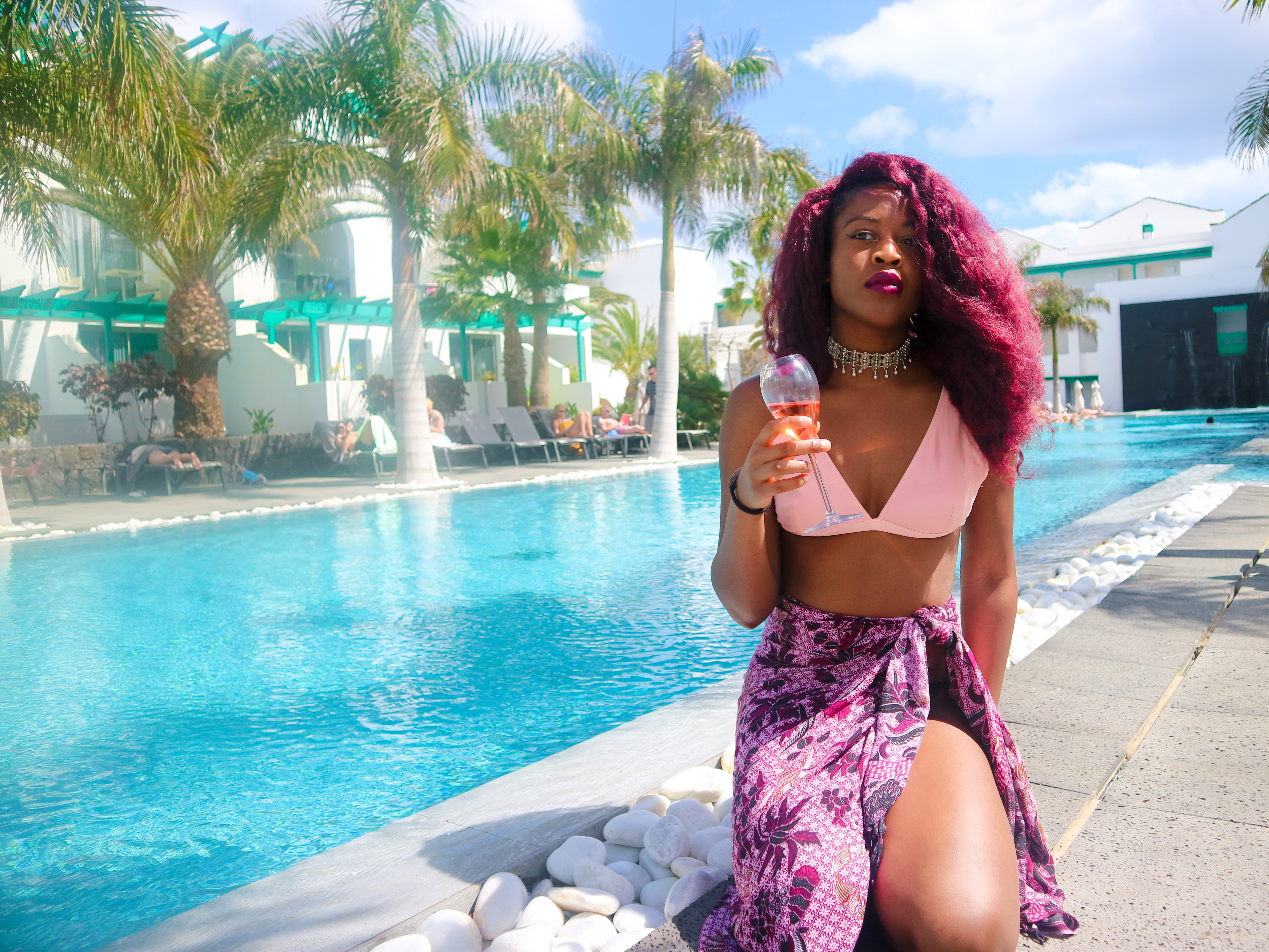 So you want to do "bougie travel", but still keep things on a budget? Well, don't worry, I got y'all! 💁🏾‍♀️
Here are a few tips to upgrade your travel without upgrading your budget (by too much):
Choose the right destination
When it comes to doing bougie travel on a budget, the destination you choose is very key.
You will find that you can experience the same levels of luxury in two completely different cities in the world and the only difference would be the price.
In one city, you may find the lifestyle that you are seeking for extremely cheap prices. While in another city you may find that you are not even halfway through the trip, but you are already broke AF and have no other choice but to eat bread and water for the remainder of your trip. 😭
!!Warning ! Warning!! Please don't get caught up stunting for the gram that you put yourself in financial difficulties. There's way more to life and travel, than a few likes on the gram…
There are so many countries that you can go "live your best life" without breaking the bank.
Do your research.
Travel in the off-peak season
Travelling during the off-peak season will not only save you money on your flights and accommodation, but it's always nice to experience a city without endless crowds of tourists everywhere.
Just make sure you always check the weather for that season before booking!
Use comparison sites
Make sure you are making the most of comparison sites when booking your flights and accommodation.
For flights, I would recommend Google flights and Skyscanner.
For hotels, there are many sites you could use including TripAdvisor, Trivago and Booking.com.
I will be putting together a few blog posts that go into detail on how to find cheap flights and accommodation, so stay tuned!
Sign up to everything!
Sign up to reward programs and newsletters with airlines, hotels and booking sites so you can have access to exclusive deals and discounts and also collect points/air miles.
Upgrade, please?
If you are celebrating a special occasion such as a birthday, honeymoon or anniversary; there is no harm in politely asking for an upgrade. After all, if you don't ask, you don't get.
And even if they don't upgrade your room, they may gift you with a bottle of champagne for your occasion. And who can say no to free champagne? Not me lol.
Use Groupon and Wowcher
Occasionally, you can find good travel deals on websites like Groupon (UK Groupon website) and Wowcher.
Airbnb is bae!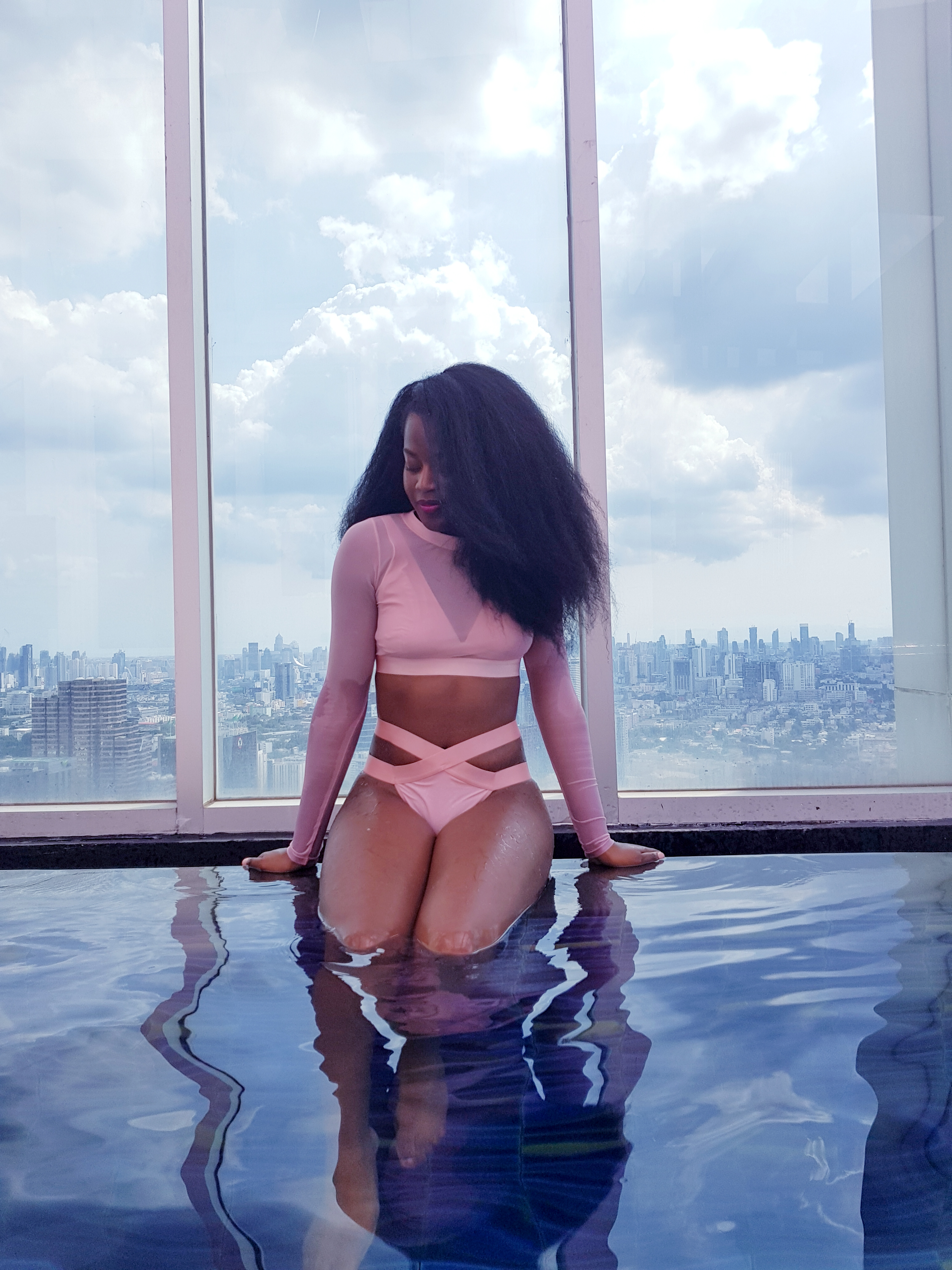 Airbnb is the actual plug!
You can stay in luxurious homes for amazing deals.
My most bougie travel experiences have been in an Airbnb.
There's just something about having a whole apartment or villa to yourselves (or even just a room in that beautiful apartment). Some Airbnb's even come with a gym, pool and hot tub!
The Airbnb's that I've stayed in during my travels in Asia have all been so amazing!
To get £25 off your first Airbnb stay, sign up using my referral code.
Stay less central
Sometimes, staying right in the centre of a city can be hella pricey. If you stay less central you will find that your accommodation costs will drop.
For the same price of a decent accommodation in a central location, you may be able to find an amazing accommodation a little further out for that same price or even cheaper.
However, if you are planning to spend most of your stay in the city centre, then make sure that the transportation costs from your accommodation to the centre don't outweigh the savings you made on accommodation.
Public transport vs Uber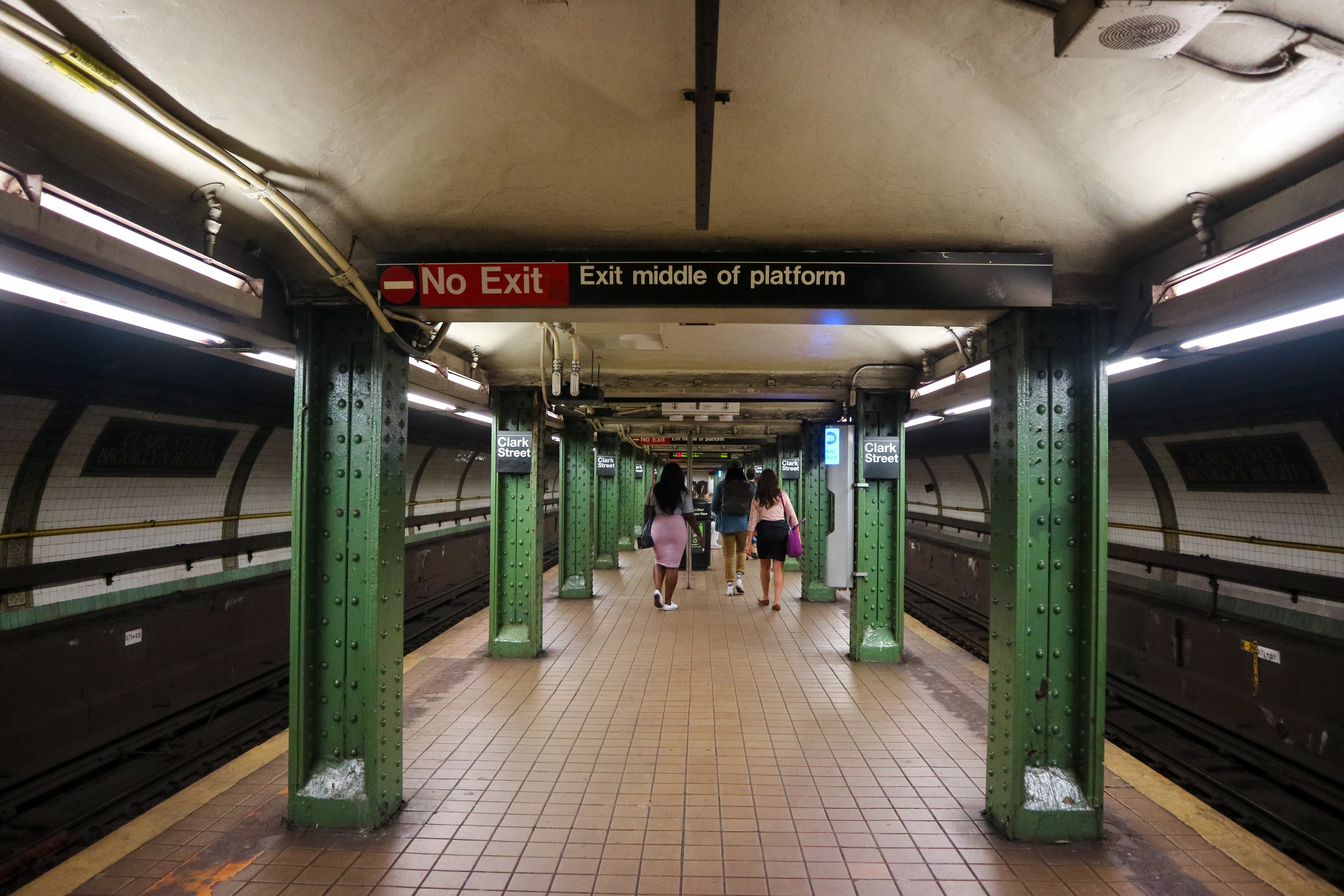 First of all, there ain't nothing wrong with public transport (don't be so bougie lol).
Public transport is cheap. It gets you from point A to point B. And it gives you an insight into a country and its people.
But if you decide to opt for cabs during your trip, do your research as in some destinations they can be hella pricey and some cab drivers tend to overcharge tourists (especially at the airport).
Uber (or that country's alternative) is definitely my go-to when travelling. When I'm not taking public transport that is.
eBay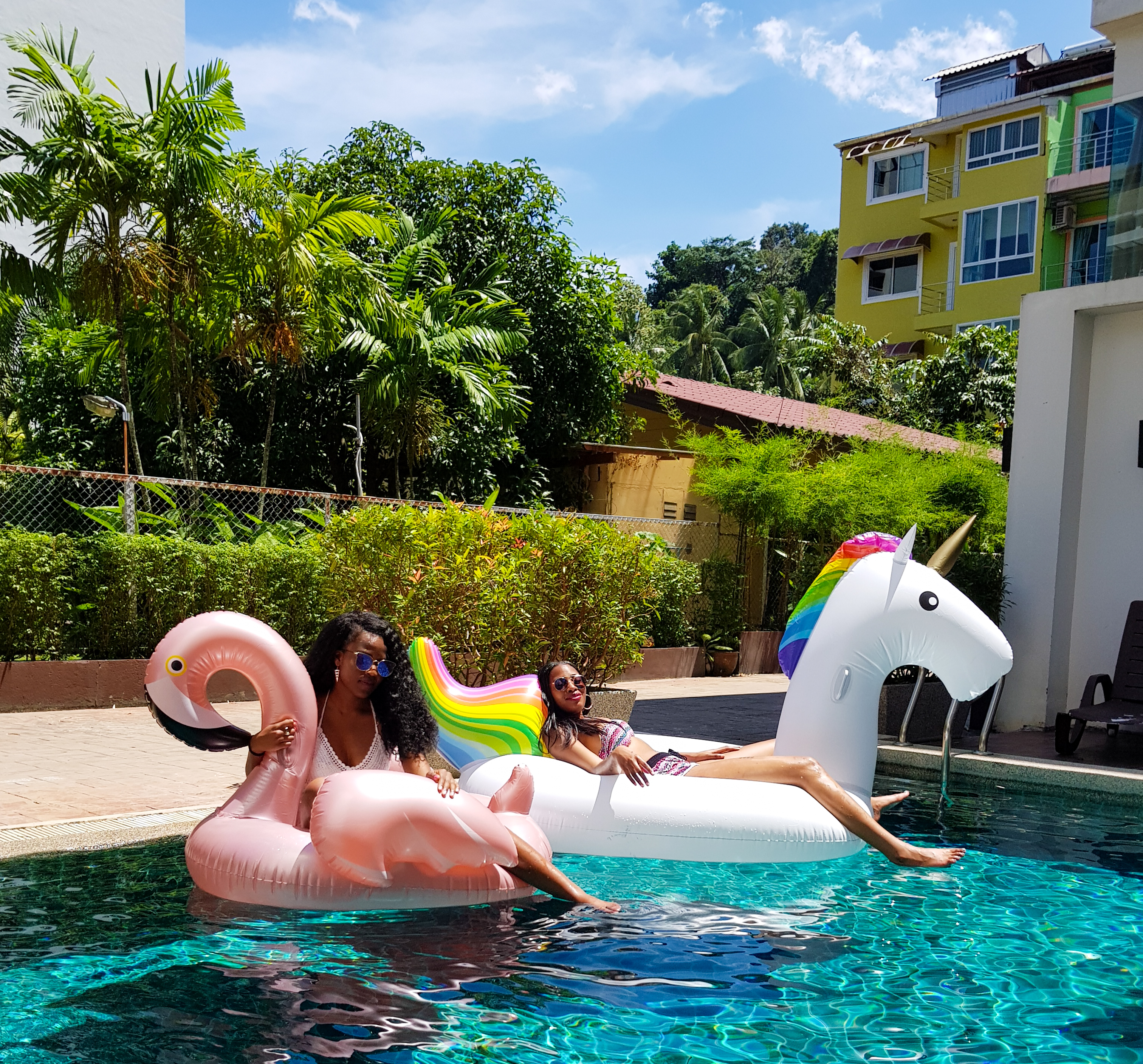 I used to be very reluctant to order anything on eBay.
Yes, eBay can be a bit hit and miss sometimes. And you may need to order weeks if not a month or two in advance because deliveries from Asia can literally take half a lifetime to arrive. Yes, I'm speaking from experience here! 😭
However, eBay has become a Godsend! I've been able to find amazing prices for a range of items for my travels; including cute ass floats, bikinis and even clothes. 😩
Y'all need to stop sleeping on eBay!
Compromise
If you have a tight budget, then you'll need to be willing to compromise.
In order to be bougie, sometimes you've got to be cheap AF.
Sometimes when I solo travel, I will stay in a hostel to keep my accomodation costs down so that I can splash out on other things.
Another compromise that you could consider is cooking breakfast (if you have access to a kitchen) so you can splash out on a nice meal in a restaurant later on in the day.
It's all about compromising and finding the right balance.
Have a daily budget
Yes, it's nice to enjoy a bit of luxury on your travels. But it's also nice to leave that trip without breaking the bank.
A daily budget is a must!
You don't want to be spending your money frivolously for the first few days, that you find yourself struggling to pay for basic necessities by the end of your trip.
Visit that bank-breaking hotel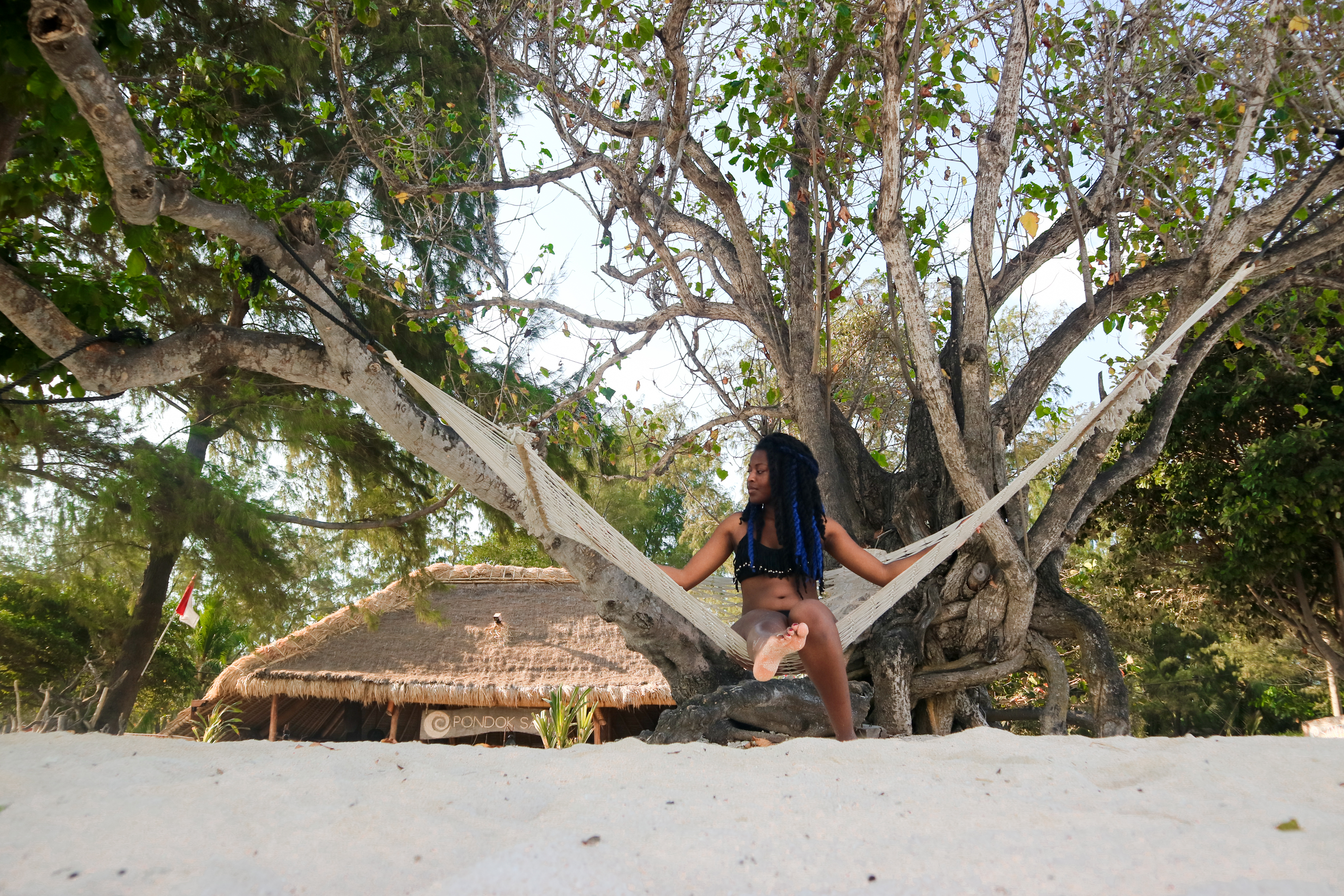 Instead of breaking the bank to stay at that bougie and glamorous, but CRAZY EXPENSIVE hotel, why not just visit the hotel for a day?
To get a little taste of glamour, visit the hotel's restaurant for a meal or their bar for cocktails.
If you really want to splash out and stay in a bougie AF hotel, then you could always stay for one or two nights out of your trip (depending on your budget) and then stay in cheaper accommodation for the rest of your trip.
Also, hotels that have their own private beach normally allow you access to it if you purchase a drink or meal.
Well, that's it for now guys. I hope you were able to take away some useful tips to help you reach your ultimate level of bouginess on your travels!
Let me know in the comments what your travel plans for the year are and whether you're planning to go bougie, budget or bougie on a budget!
Well, until next time guys!
Debbie✌🏾💛