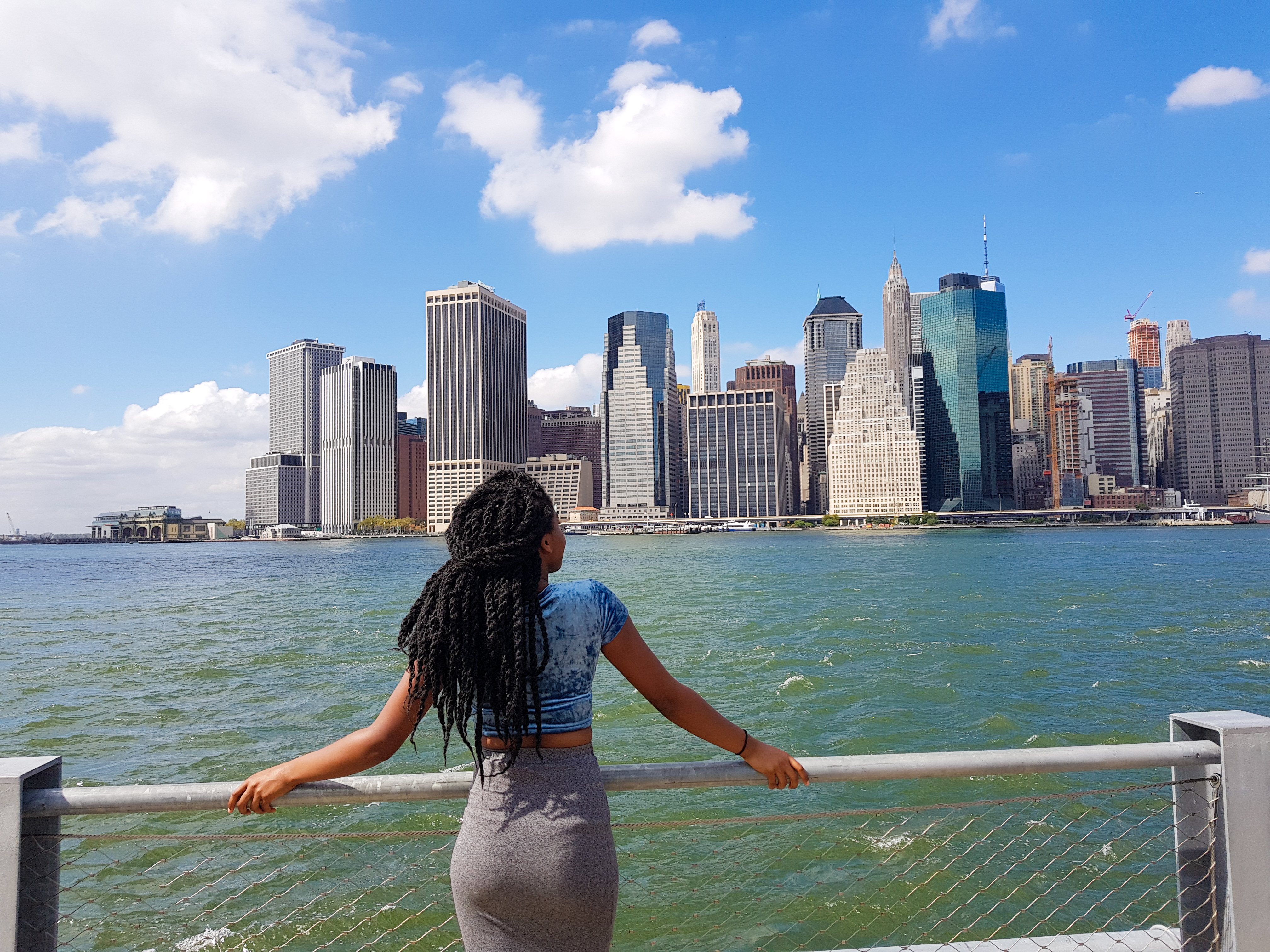 Today I'm answering that million dollar question.
The question that I get asked over and over again.
How do I travel so much?
Last year I travelled a crazy amount, as I had set myself a goal to travel to 25 countries before I turned 25.
When I had set myself this goal, I had already been to fourteen countries and as my birthday was in October, I would need to travel to another eleven countries in ten months.
In those ten months, I managed to not only travel to eleven new countries and celebrate my 25th birthday in my 25th country (check out my vlog), but also to travel to four other countries that I had visited in the past.
So in total, I travelled to fifteen countries in ten months!
It's even quite hard for me to believe tbh!
Soooo, how did I manage to travel so much you're wondering?
Well, there isn't any secret method or anything like that.
Sorry to burst your bubble, there ain't no sugar daddy stories or dodgy activity going on.
I paid for my travels with my own hard-earned mula.
But since you guys want to know so much, imma break it down for y'all.
But first off, thank you to the people who asked me this question politely.
If you are one of the people who asked rudely or were shady in kinda way, then please exit this page. 😊✌🏾
So, here is how I managed to travel to 15 countries in 10 months:
Savings
I've always been really good at saving money.
I already had a bit of money saved up and I also have a savings account specifically for my travels. Every time I get paid, I try to put a bit of money in this account.
I had a flexible job
Working as a casual waitress and bartender, wasn't all rainbows and flowers (I talk about how it negatively affected my mental health in my travelling with depression story), but it worked very well for the frequent traveller that I was.
I could work when I wanted.
And I could travel when I wanted.
Last year I shared a thread on my Twitter showing the 11 countries that I had travelled to, to reach my goal of 25 countries before 25.
This tweet received a lot of positive comments, but also a few shady ones. 😒
People like to make assumptions about your life based on the little information that they get from social media.
No, I am not rich. I just worked very, very hard to reach my goal.
So please don't try to undermine my achievement with your negativity. 😩
This year, I've travelled to eleven countries to reach my goal of 25 countries before I turn 25. Here's a thread of my travels ✈⬇️

— Debbie 🌍✌🏾💛 (@wanderlustcalls) November 5, 2017
I worked my butt off to achieve what I did. I put in CRAZY, CRAZY hours at work.
There were times when I would work seven days a week.
And other times, I would get back from work after midnight and then be off to my next shift before the sun had even risen.
No, it wasn't easy. But for me, it was worth it in the end.
Hostel livin' 😩
Hostels aren't so bad y'all…
I'd just recommend staying in a single-sex dormitory if you're a female solo traveller, to avoid the awkward situation that I experienced during my first hostel stay (read about that story).
Hostels are a great way to cut down on your accommodation costs. Especially as a solo traveller.
Paying for a hotel room when travelling alone is hella expensive.
For two of my solo trips last year, I stayed in a hostel to cut down on costs and to meet other travellers.
The first time was in Bucharest, where I had a really awkward experience (as mentioned above). The second time was in Gili Trawangan, where I opted for a private room with my own bathroom.
Budgeting while travelling
I'm all about doing bougie travel, but on a budget!
Check out my previous blog post, where I share a few tips.
I cut out unnecessary expenditure
Do you need to be up in the club every Friday night or would you rather be island hopping in the Philippines?
Do you really need to be getting takeout all the time, when you fully know there's rice at home?
Do you really need them new shoes, dresses, trainers or whatever; or would you prefer to be ticking some stuff off your long AF travel bucket list?
I had to ask myself questions like these. I had to question everything that I spent my money on.
Because even those little expenditures that you never really think about, they add up.
I rarely did clothes shopping, I cut down on going out, cut down on takeaways and used the bus more rather than trains and ubers.
You need to really evaluate where your money is going and question whether these things are a necessity or a luxury. Can they be completely cut out or at least significantly reduced?
Last year, I was pretty much working all the time and budgeting like crazy, but when I travelled I was out there living my best life.
Did someone say free travel?
I love me a freebie and what better freebie is there than free travel?
Three of the countries that I visited last year was paid for by someone else.
(I already told you that no sugar daddies were used in my travelling of the world. So please get your mind out of the gutter 😑😂)
I went to Berlin on a work trip for a few days and I only had to pay £25.
I also went on two family holidays.
One was to Paris for my sister's surprise birthday celebration and the second was Amsterdam for my own surprise birthday celebration.
Both of these trips were paid for by my mum. Because, yes, I am a big child. 🙈😭
Don't worry, I am gonna treat my mum real soon because she is so amazing! 💖
Well, that's pretty much it guys.
I hope this answered all of your questions and was helpful in assisting you to achieve your own travel goals.
Feel free to ask me any questions in the comments below.
Oh, and don't forget to subscribe to my blog, to keep up-to-date with new blog posts and vlogs and maybe some upcoming giveaways! 👀
Well, until next time guys!
Debbie✌🏾💛