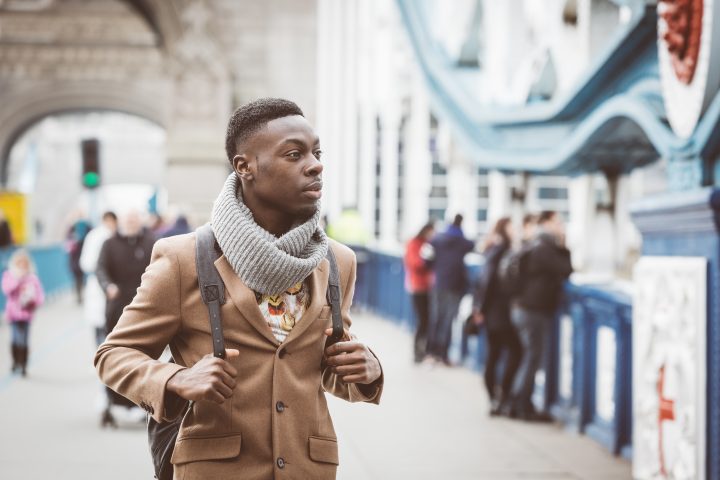 Sometimes we are so focused on catching them flights and seeing the world that we don't take the time to appreciate our own cities.
Every once in a while, take the opportunity to explore your own city. You may find that it surprises you.
Or you might find that like me, you're forced to explore your own city because you tried to book them flights and your bank account was like "Oh hell nahhh!" We've all been there 😂😭
Well, here are ten tips to help you explore and enjoy your city more:

Do all the "touristy" stuff
Be a tourist for the day. Visit the top tourist attractions in your city and take them cheesy tourist pictures. Just have fun and actually take some time to appreciate those amazing parts of your city that you would normally walk past without a second glance.

Go on foodie adventures
What better way to explore a city than through your stomach? 😍
Food is without a doubt, one of my favourite parts of travelling. So, go and check out all them cafes, restaurants and food markets that you've been meaning to visit for ages.

Take a tour
Tours can be a really fun and interesting way to explore a city. You can even do themed tours such as street art, wine or food tours.
Viator has loads of tours across the globe, so check them out and see what they have in your city.
Don't forget the free walking tours! They are a great way to learn more about a city and meet people, so find out if there are any in your city.

Go on a photography walk
Take your camera or just your phone and wander around your city.
Seeing your city through a lens gives you a different look into your city. You start to notice cool things and photo opportunities that you normally wouldn't.

Make a bucket list
Make a bucket list of things that you want to do in your city.
Use travel blogs and Instagram for some inspiration for both the touristy things and also the hidden gems in your city.
If you're on Pinterest, create a board for your city and get pinning! Make sure to follow me on Pinterest, if you aren't already!

Go on a staycation
If you really want to feel like you're on holiday without leaving the country, try doing a staycation.
Treat yourself to a nice hotel room for a weekend. And then just do whatever you want to do.
Whether that's spending the day in bed ordering room service, chilling at the hotel spa or wandering around your city taking loads of pictures. Just enjoy yourself!

Go to local events
Summer is the perfect time to explore your city. There are normally loads of festivals, cool events, art popups, concerts and outdoor activities.
Have a look at Timeout, social media and local blogs and newspapers to keep up-to-date with what's happening in your city.

Try new things
One of the things I love most about travelling, is trying new things. But you don't have to wait till you catch a flight to try something new. There are so many new experiences that you could be getting right in your own city.
Airbnb Experiences are a great way to get yourself out of your comfort zone. Experiences range from cooking classes to kayaking. From perfume-making classes to secret concerts. The opportunities are endless.
Sign up using my Airbnb link to get £25 off a home booking and £9 to use toward an experience worth £36 or more.

Take a different mode of transport
If you normally only drive or take public transport, switch it up and try a different mode of transport to see your city.
You could do a segway tour, rent a bike for the day or simply just walk around and explore.

Go on a day trip
Okay, so this one is technically not in your city, but there's no reason to limit yourself to your city alone.
So, go away for a day or even a little weekend trip. See more of what your own country has to offer.

Well that's it guys! I hope you found this post helpful.
Let me know in the comments where you're from and your favourite things to do in your city!

Well, until next time guys!
Debbie✌🏾💛

Follow my travels: Instagram | Twitter | YouTube
Disclaimer: This site contains affiliate links, meaning that if you purchase directly through my blog, I will receive a small commission at no extra cost to you.