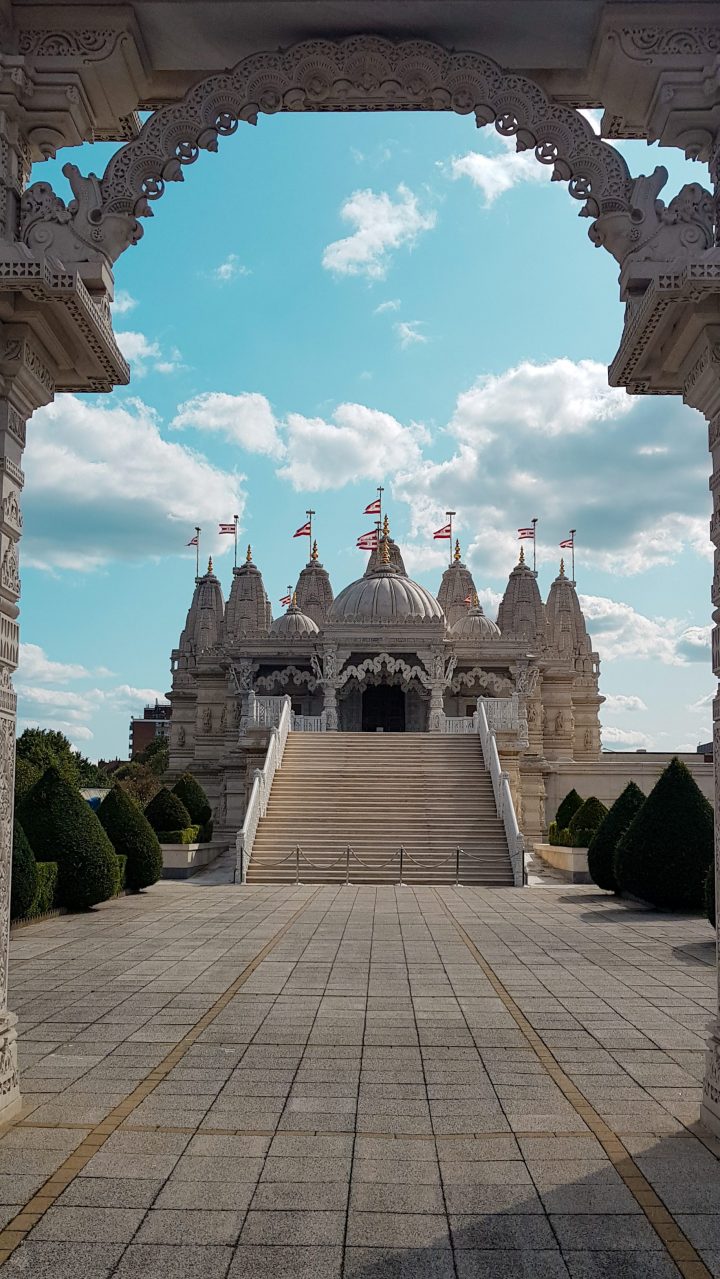 If I told you that this beautiful temple is in London, would you believe me? I can barely believe it and I've been there myself.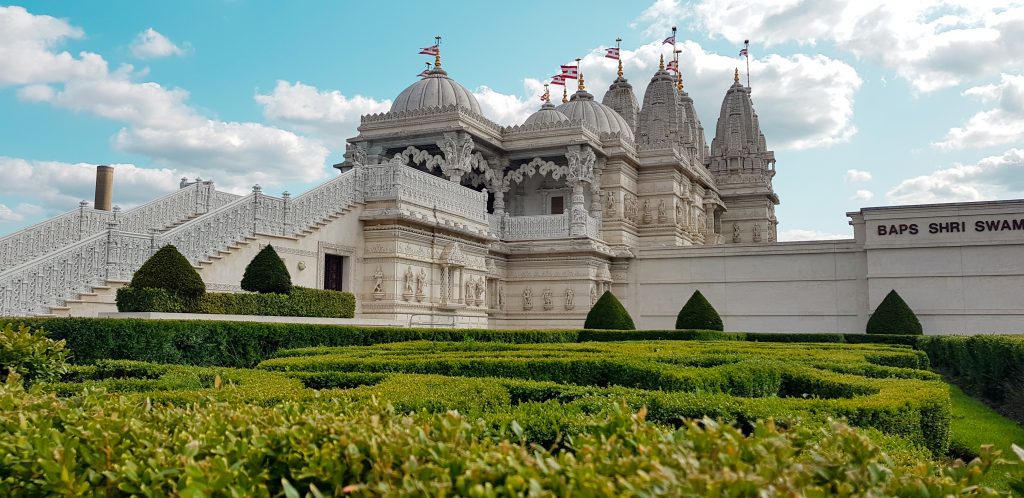 It's so crazy to think that London has hidden gems like this! Even some Londoners don't know about this temple.
If you're in London or planning to visit, then you deffo need to add this to your list! It's as beautiful inside the temple as it is on the outside.
But first, here are a few things that you need to know before you visit: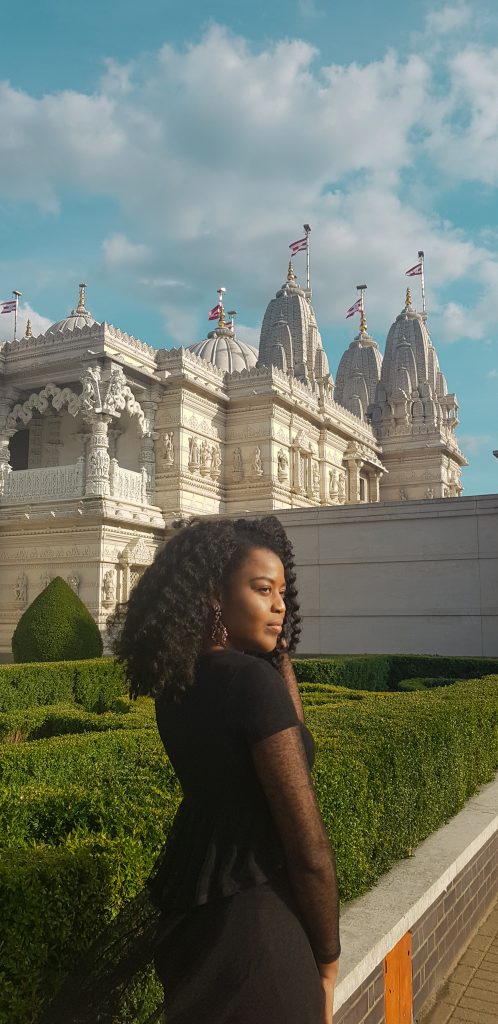 What is BAPS Shri Swaminarayan Mandir?
BAPS Shri Swaminarayan Mandir AKA the Neasden Temple is a traditional Hindu temple.

A few interesting facts
The temple cost £12 million and was and continues to be entirely funded by their local community of worshippers.
5000 tonnes of Bulgarian limestone and Italian and Indian marble were used. They were hand-carved in India and then assembled in London piece by piece.
The temple was assembled by 450 craftsmen, 100 full-time volunteers and over 1000 part-time volunteers in just two and a half years.
There are temples like this in Houston, Los Angeles, Chicago, New Jersey, Atlanta, Toronto and Nairobi.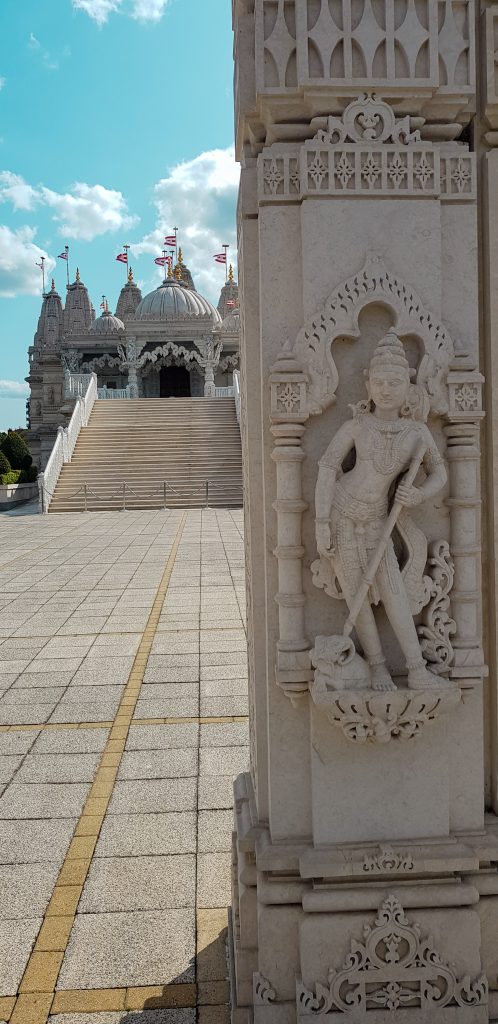 Where is it?
The Neasden Temple is located in Neasden (North-West London).
BAPS Shri Swaminarayan Mandir,
105-119 Brentfield Road,
Neasden,
London NW10 8LD

How do you get there?
The closest station is Neasden (Jubilee line).

What are the opening hours?
The temple is open from 9.00am to 6.00pm throughout the year, including bank holidays. However, there are specific timings for certain rituals, see here for more information.

Who can visit?
Everyone is welcome, whatever your faith or beliefs.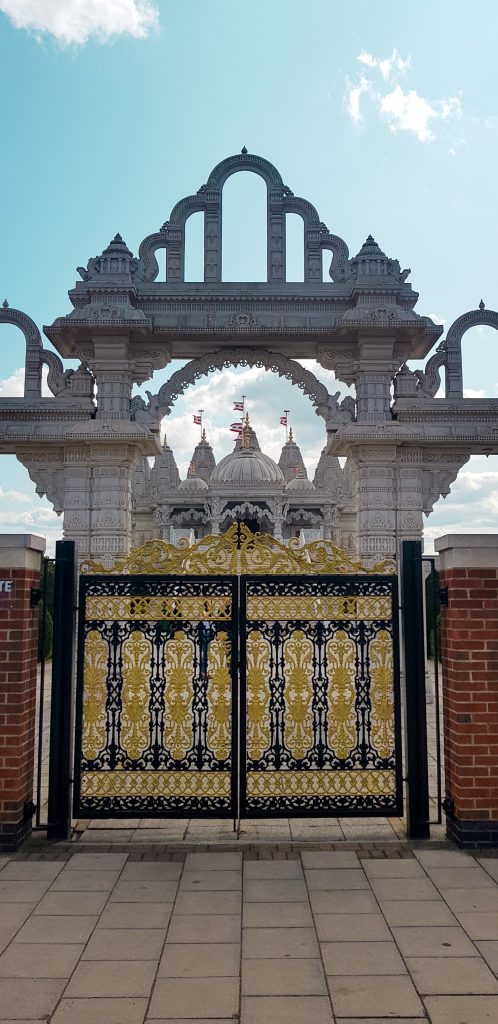 What is the entrance fee?
Entry into the temple is free. Entry into the Understanding Hinduism Exhibition is £2 for adults and £1.50 for children and senior citizens.

Is there parking?
There is free parking opposite the temple.

Is there a dress code?
Yes, there is a very strict dress code. Your shoulders, chest, navel and upper arms must be covered and any skirts or dresses must be below the knee.
If they find your outfit to be inappropriate, they will give you a wrap to wear.
Inside the temple, you have to remove your shoes. There are shoe racks where you can leave your shoes, while you explore the temple.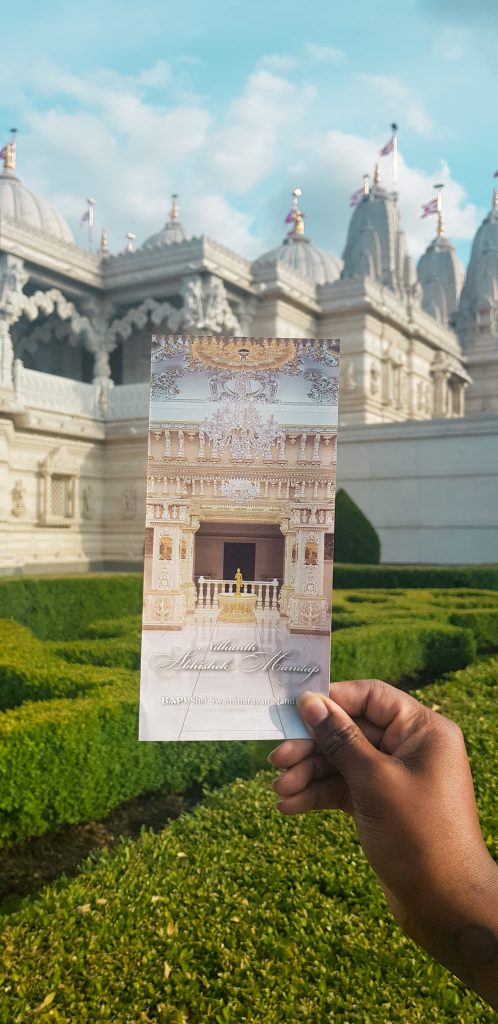 Can you take pictures?
Professional cameras and tripods are not allowed.
You are allowed to take pictures and videos on your mobile phone. However, you are not allowed to take pictures inside of the temple.
When taking pictures, please remember that you are in a place of worship. The security do pay attention and you will get told off if you don't act correct.
I witnessed this myself. One girl wearing a tank top tried to take off her jacket for a photo and another tried to do a cartwheel for a photo. Both of them were told off by security.

Can you bring a bag?
You can only enter with a small (palm-sized) purse or wallet.
If you have a large bag, this will have to be left in the Baggage Cabin in the car park. This is free of charge.
Is there anywhere you can get food?
Food, drinks and gum are not permitted.
At the end of the car park, there is a traditional Indian vegetarian restaurant. There is also an Indian grocery store and a small shop selling Indian snacks.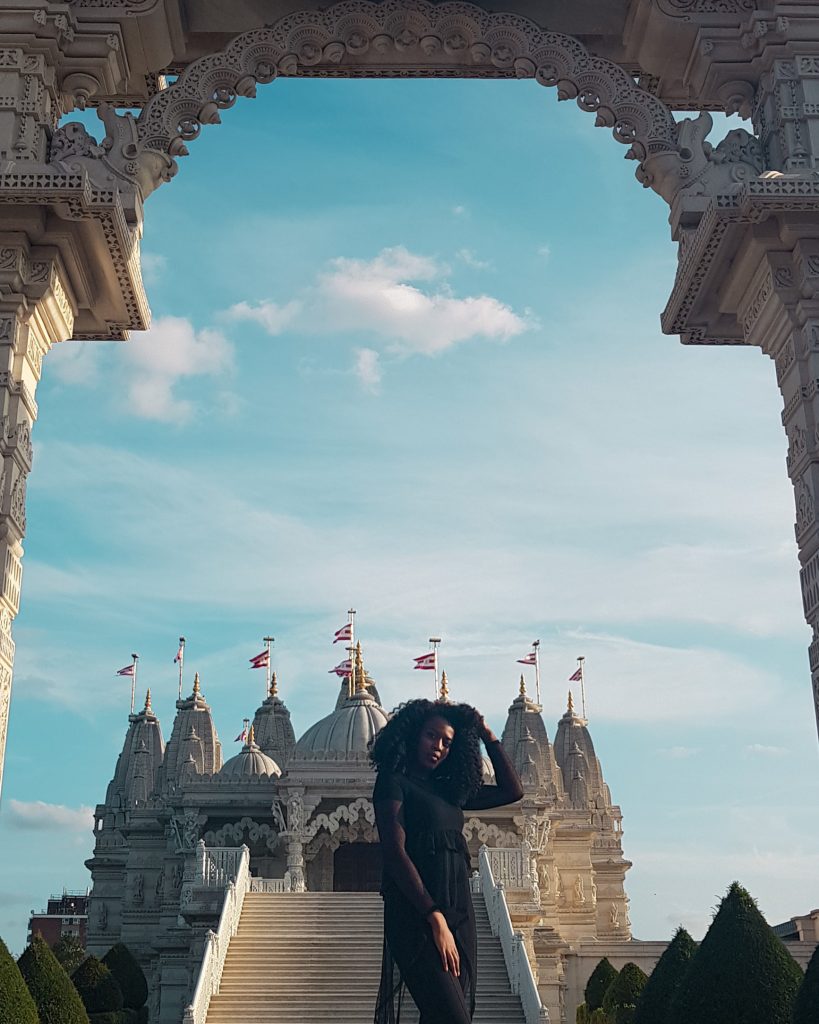 The Understanding Hinduism Exhibition
The exhibition gives you a chance to learn more about the origin, beliefs and values of Hinduism. There is also a short documentary which shares the history of the creation of the temple.
The exhibition is quite interesting and it's only £2, so it's definitely worth going to if you have time.

Thanks for reading guys! I hope you found this useful! If you want to find out more about the temple, check out their website.
Let me know if you want more blog posts on things to see and do in London. And don't forget to comment, share and subscribe!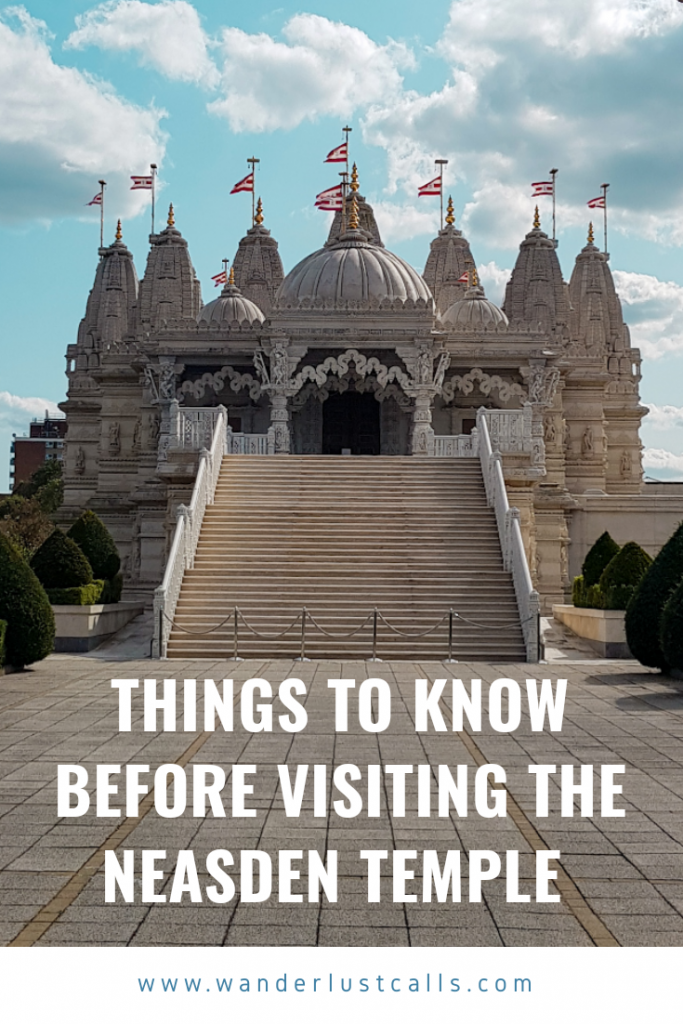 Well, until next time guys!
Debbie✌🏾💛