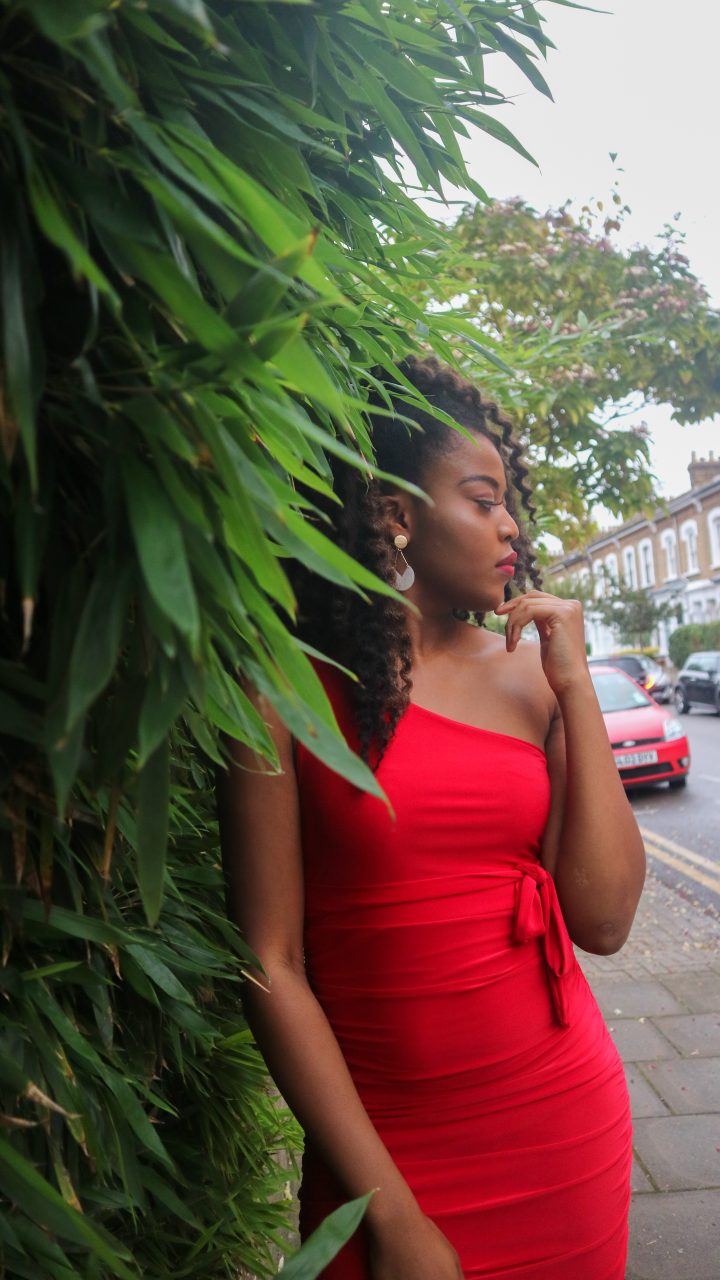 Disclaimer: The products in this blog post were gifted, but all opinions are always my own.
Summer may be over, but my hot girl summer continues!
London is currently cold and wet, but it's still summer somewhere else in the world. Forget hot girl fall! The motto is to catch flights to hot destinations and live my best never-ending hot girl summer. Y'all with me or nah?
I've been planning to do more fashion and beauty on my blog for a while now. So when I was given a chance to receive four Femme Luxe products in exchange for a review, your girl could not say no.
I wanted to make my review fun, so every outfit is a type of look that you could wear on your never-ending hot girl summer. Enjoy!

My catch flights not feelings look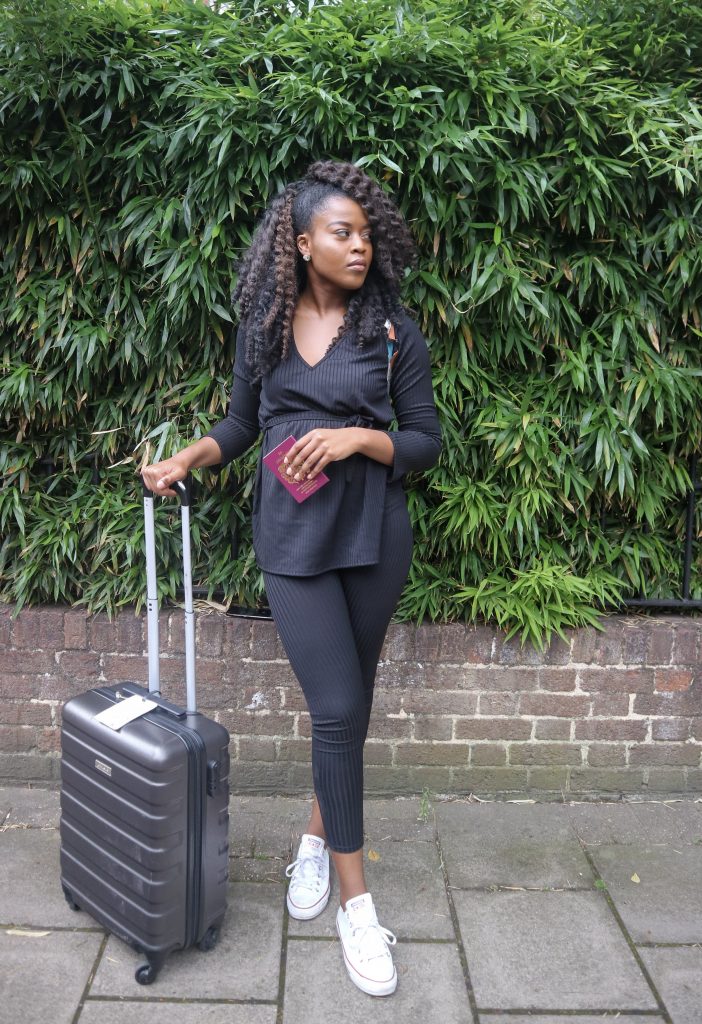 Catch flights not feelings is so overplayed, but it's still such a mood! Your girl is only emotionally available for flights. No feelings wanted or needed. I'm good lol.
Femme Luxe's loungewear range is perfect for them long ass flights. When I'm catching flights, my priority is to be comfortable, but you still want to look cute right?
I'm not a big fan of jeans on a flight (unless it's a short flight), they are just not comfortable at all, so leggings are normally my go-to.
This outfit is perfect for a long flight. It's so comfortable that I was ready to recline in my imaginary flight seat, wrap myself in a blanket, while I watched a movie and sipped on a little alcoholic beverage.
I love the leggings, they are very cute! However, I'm not really feeling the top. It was giving me maternity clothing vibes 🙈
(Please ignore my raggedy backpack strap, I only realised after the pictures had been taken lol)
Product links: This outfit | Loungewear sets
I am wearing a size S/M (8/10)

My stunting on the beach look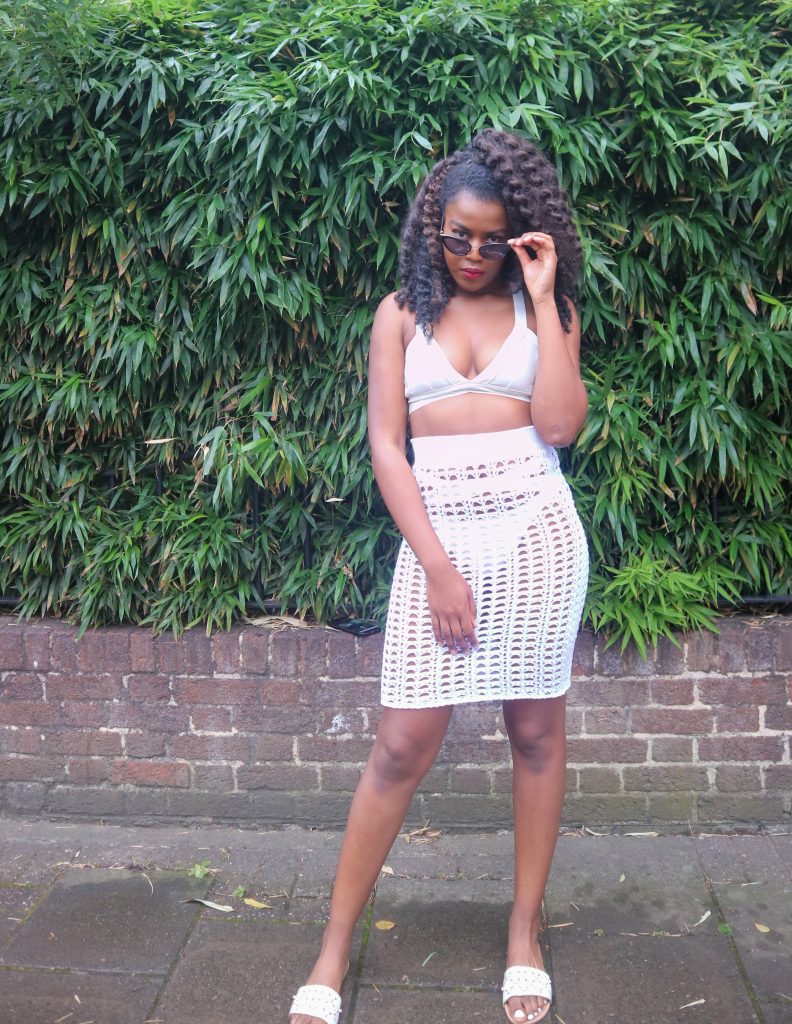 Crochet is so in at the moment. I am loving crochet dresses at the moment, but I decided to opt for something a little different, so I got a cute white crochet skirt.
I paired the crochet skirt with a white bikini, added some cat eye shades and I found myself transported from my chilly road in London to a quiet beach on an island in the Philippines. All I needed was to feel the sand between my toes and have a cocktail in my hand. This outfit had me really feeling myself!
I'm so ready to live my best hot girl summer life in Ghana in this outfit. They are not ready for the slayage!
Shooting this outfit on the road was mad nerve-wrecking lol but a girl is forcing herself out of her comfort zone.
Product links: This outfit | Beachwear
I am wearing a size 10

My night out on the town look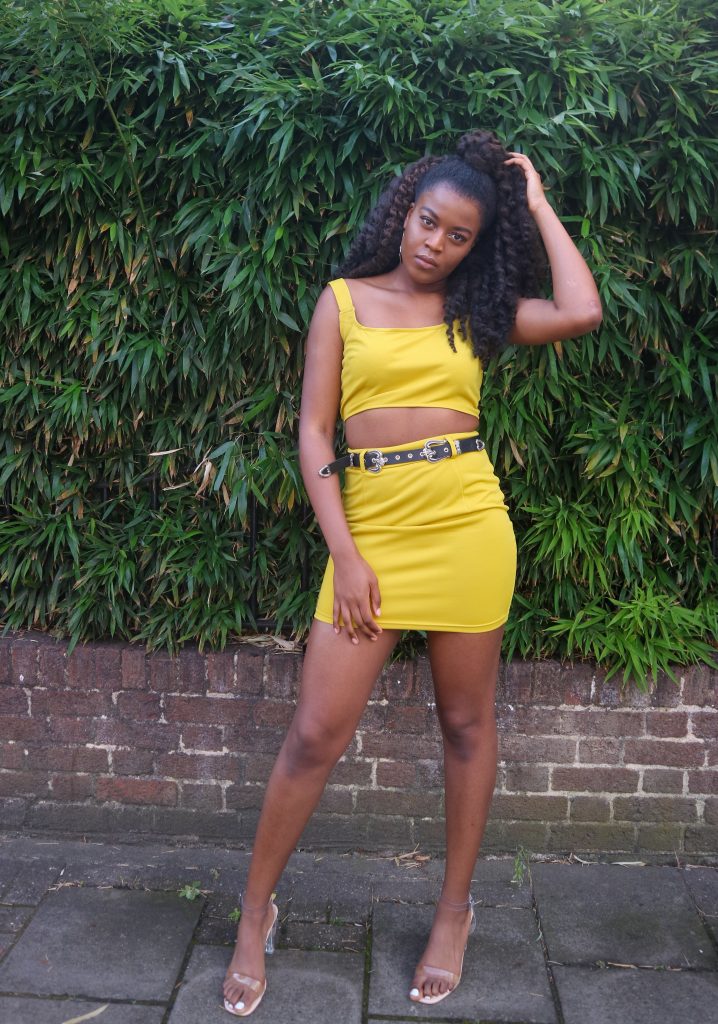 This is my favourite outfit out of the four, probably because of the colour. Yellow is my favourite colour sooo 🤷🏾‍♀️💛
I'm also hella obsessed with co-ords at the moment. And this co-ord was giving me hella life! This is another outfit that y'all will be seeing me rocking in Ghana.
As much as I love co-ords, sometimes when the top and bottom are sold together as a set, the sizing can be a bit off. Not everyone is the same size on their top half as they are on their bottom half. So, I was pleasantly surprised at how well both the top and bottom fit me.
I also love the belt! I will deffo be wearing it with other outfits.
Product links: This outfit | Co-ord sets
I am wearing a size 10

My holiday bae wining and dining look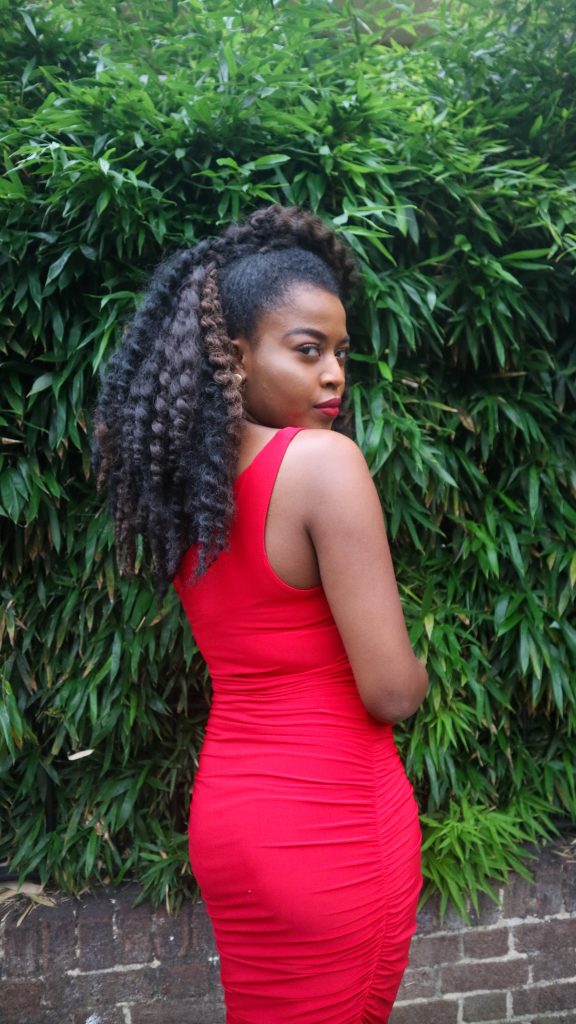 This is the kinda dress you wear when your holiday bae takes you out to a fancy restaurant. The "I'm ready to be wined and dined" dress or the "I'm looking for a husband" dress (which I'm not btw 😂).
This dress is a bit different from what I normally go for. I don't normally wear ruched dresses, but I absolutely loved this dress.
The bright red colour matched with my ruby woo lipstick had me feeling myself.
However, I wish I had gone for a size smaller. For bodycon dresses, I normally get a size down to make sure the dress fits really well. I did the same when I ordered this dress, but I think two sizes below would've fit a lot better for this particular dress.
Product links: This outfit | Slinky dresses
I am wearing a size 8

Well, that's the end of my first ever fashion review. What was your favourite outfit?
Thanks for reading! Let me know if you enjoyed it and if you want to see more of these types of posts.