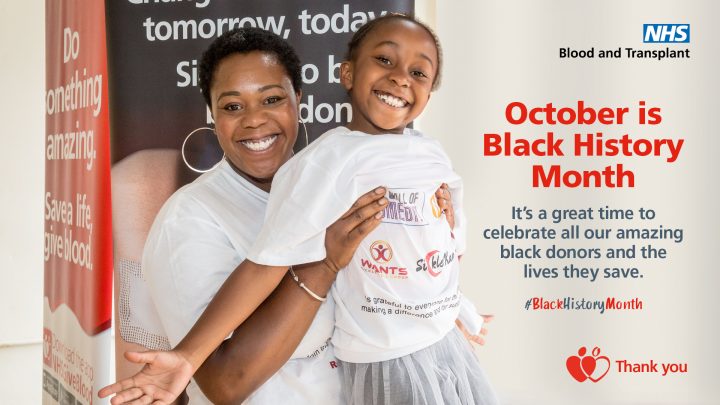 For as long as I can remember, I've always wanted to donate blood. The fact that just taking a few minutes of my time, could ultimately save someone's life, had me keen to register when I finally turned 18.
Unfortunately, my anaemic ass needs every single drop of blood I have, so donating blood is not an option for me.
Seeing as it is Black History Month in the UK, I thought it would be the perfect time to use my platforms, (this blog and Black Travel Creators) to encourage more black people to donate blood.
The situation
Currently, in the UK, only 1% of current blood donors are black. Over 40,000 more black donors of all blood groups are needed to meet the growing demand for better matched blood.
Why we need more black blood donors
Black patients need black blood.
In order for a patient to receive the best treatment, they need closely-matched blood and this is most likely to come from someone of the same ethnicity.
Another reason that we need more black donors, is because I guess you could say that we kinda have special blood. There's a rare blood subtype called Ro, which is ten times more likely to be in a black person than a white person.
There's a huge demand for Ro blood to treat those with sickle cell disease.
What is sickle cell?
Sickle cell disease is a group of blood disorders that causes abnormally-shaped red blood cells.
The condition is normally inherited from the parents and it is particularly common in black people.
One of the symptoms of sickle cell is a sickle cell crisis. This is an extremely painful episode that can last several hours to several days.
People with sickle cell can require regular blood transfusions. This is why it's so important that more black people donate blood!
Around 15,000 people in the UK have sickle cell disease. And if someone with sickle cell has a crisis and is not given the treatment that they require, it can lead to death.
How you can help
By donating your blood, you can help someone better manage their condition and you can even save lives!
On 27th October, Black Travel Creators will be hosting a blood drive in collaboration with Give Blood. The blood drive will be located in London.
If you would like to get involved, please:
We will then get back to you with more details.
If you aren't based in London or you are not available on the 27th, please still get involved!
There are many ways you can do this:
Register to donate blood.
Book an appointment to donate blood.
Share this post.
Encourage your friends and family to donate blood.
Do some research into blood donation and sickle cell and help to inform others.
If you do get involved, make sure to tag @btravelcreators on socials! We want to see more black people donating blood!