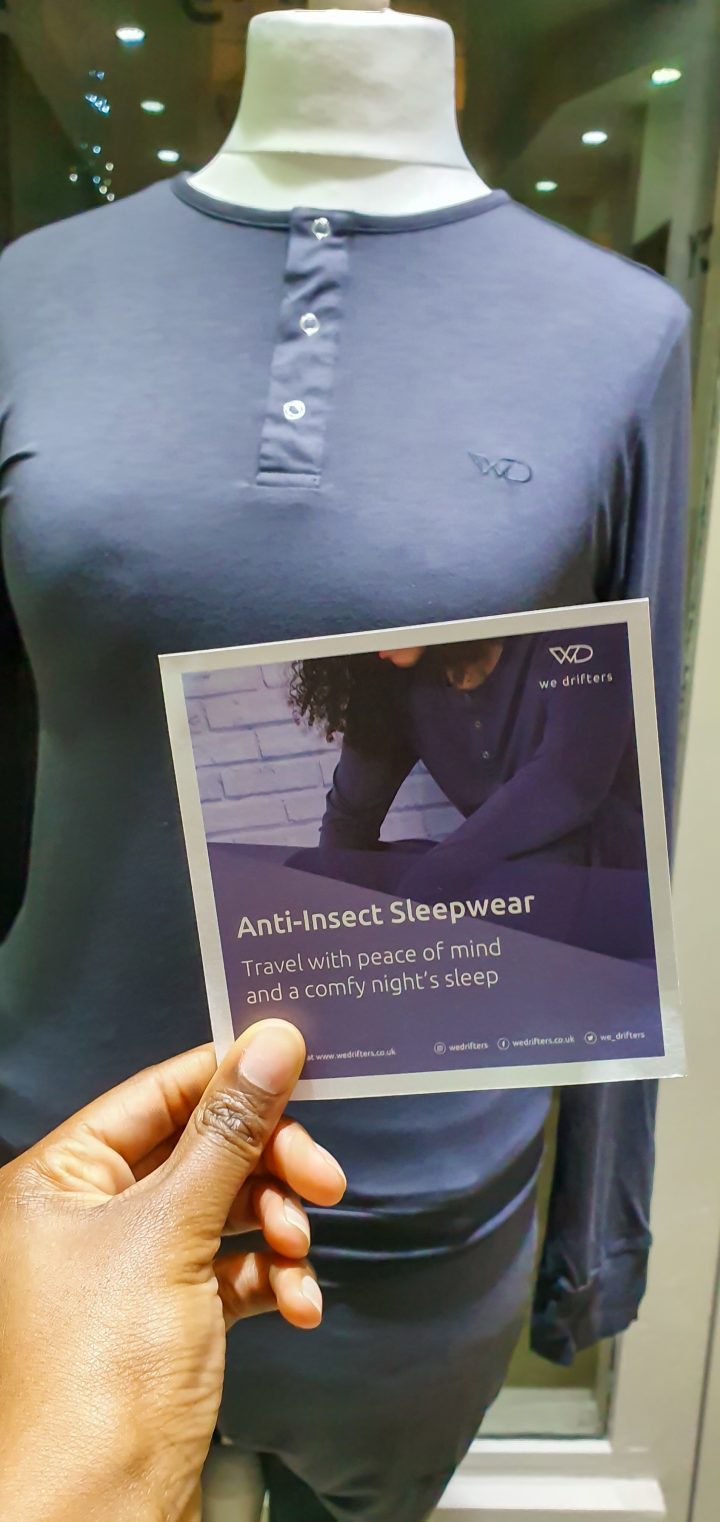 Last December, I attended the We Drifters' event, where a panel of women shared their inspiring travel stories. Naudia, the owner of We Drifters, shared her own stories of travelling and how she was inspired to create anti-insect sleepwear.
Naudia was lovely enough to gift me a set of the anti-insect sleepwear and it was honestly the perfect timing. Just three weeks later, I was on a plane en route to Ghana!
So, I thought I'd share my experience of wearing the anti-insect sleepwear in Ghana.

My previous experience with mosquitos
I don't know what's so special about my blood, but for some reason mosquitos love it. I'm normally the first and sometimes the only one to get bitten by mosquitos on a group trip.
Sometimes when I get bitten, I get a mild allergic reaction that causes the skin around the bite to become extremely swollen, red and painful. Y'all, when my toes or my feet get bitten by them annoying AF mosquitos, walking is actually hella painful.
And let's not even talk about the bite scars that can take months and sometimes even years to disappear 🙄

My initial thoughts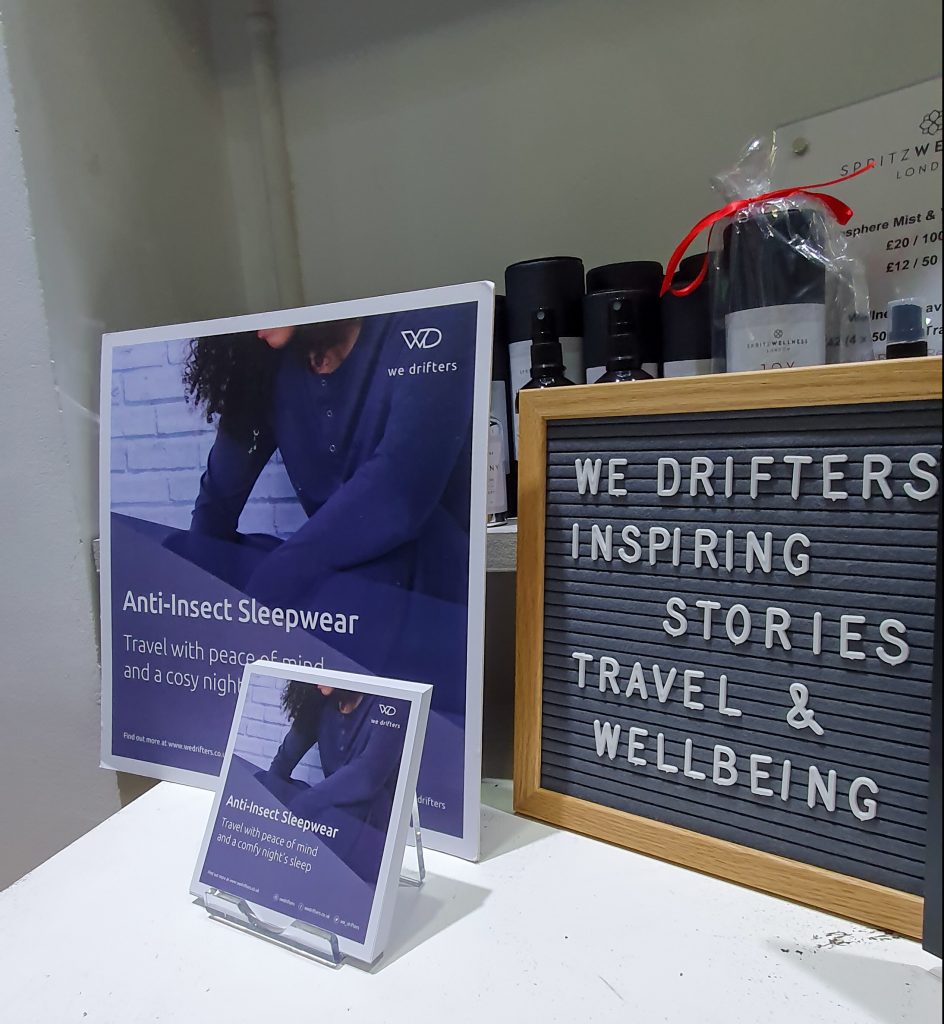 After my not so positive experience with mosquitos over the years, I was very excited to try the anti-insect sleepwear.
When I first saw the sleepwear at the event, I was pleasantly surprised by how soft it felt. The sleepwear is made from a lightweight bamboo fabric that is enhanced with technology to keep bugs away.
I think I was expecting it to have the same overpowering scent that mosquito repellant has, but thankfully it doesn't and the sleepwear is actually odourless and odour resistant.
When I got home and opened the set that I had received, I was quite impressed with how much thought had gone into each aspect of the product. The sleepwear set includes:
A top with thumbholes to keep your wrists protected
Trousers with stirrups to keep your ankles covered and the option to attach the top and trousers to create a onesie
Socks for people like me who's toes and feet always get bitten 🙃
A 2-in-1 pillowcase and storage bag (pillow not included)

Wearing my anti-insect sleepwear in Ghana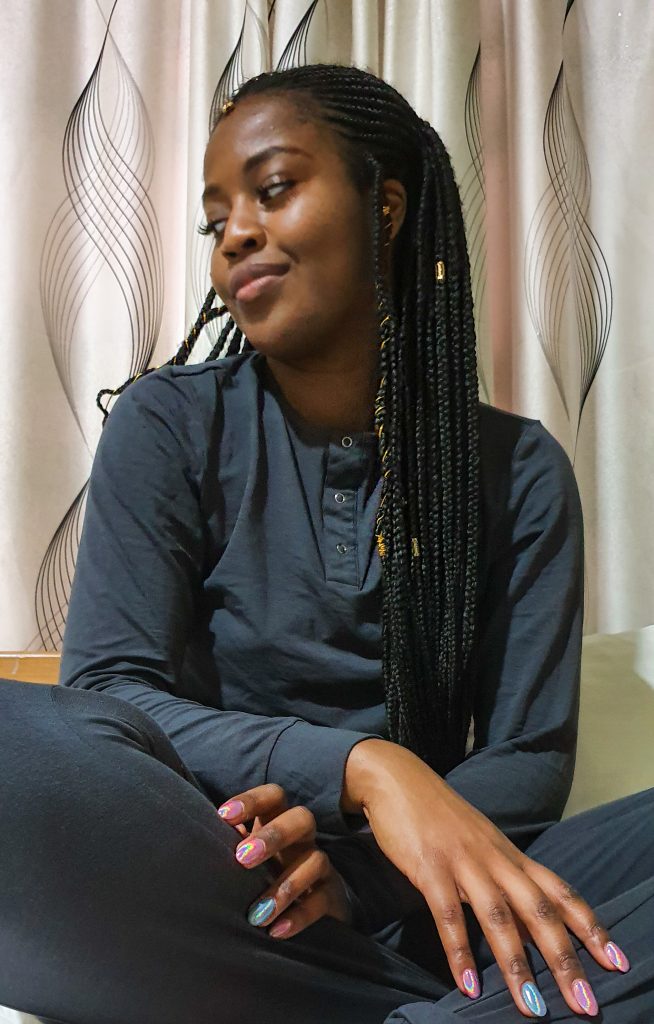 I was very excited to wear my anti-insect sleepwear in Ghana. The sleepwear is said to be 90% effective against a number of insects, including mosquitoes, midges, ticks, bed bugs, sand flies and fleas.
Guys, when I tell you that I was so impressed with this product, I literally went days without getting even one bite.
I still had the scars from the bites that I had gotten in Portugal two months earlier and I couldn't believe that I was in Ghana, bite-free! It literally had me on a high 💃🏿😂
Sooo, I probably jinxed myself, well and I was just being hella lazy… One night towards the end of my trip, I didn't put my stirrups on, so my trousers rode up during the night. I also didn't wear the socks that night, leaving the feet that mosquitos seem to love so much, unprotected… 🙃
I woke up the next morning, to three itchy and painful mosquito bites. I guess that teaches me what happens when you're too damn lazy to do the little things before bed. I didn't make that mistake again!

My overall thoughts
When I had first received my anti-insect sleepwear, I loved the idea of it, but I wasn't sure how good it would work.
However, after wearing it in Ghana, I am sold. Although it may not be the most fashionable sleepwear, it's comfortable and it does the job! So, sometimes fashion needs to take a back seat 🤷🏿‍♀️
My anti-insect sleepwear will deffo be coming along on many more trips. Because as much as mosquitos may love my blood, I definitely do not love them!

Find out more about We Drifters: Website | Instagram | Twitter | Facebook

Well, that's it guys!
I hope you enjoyed this post and found it helpful! Let me know if you want to see more reviews in the future.
Let me know in the comments if you have had any horrible experiences with mosquitos and what you do to stay protected.
Pin for later x