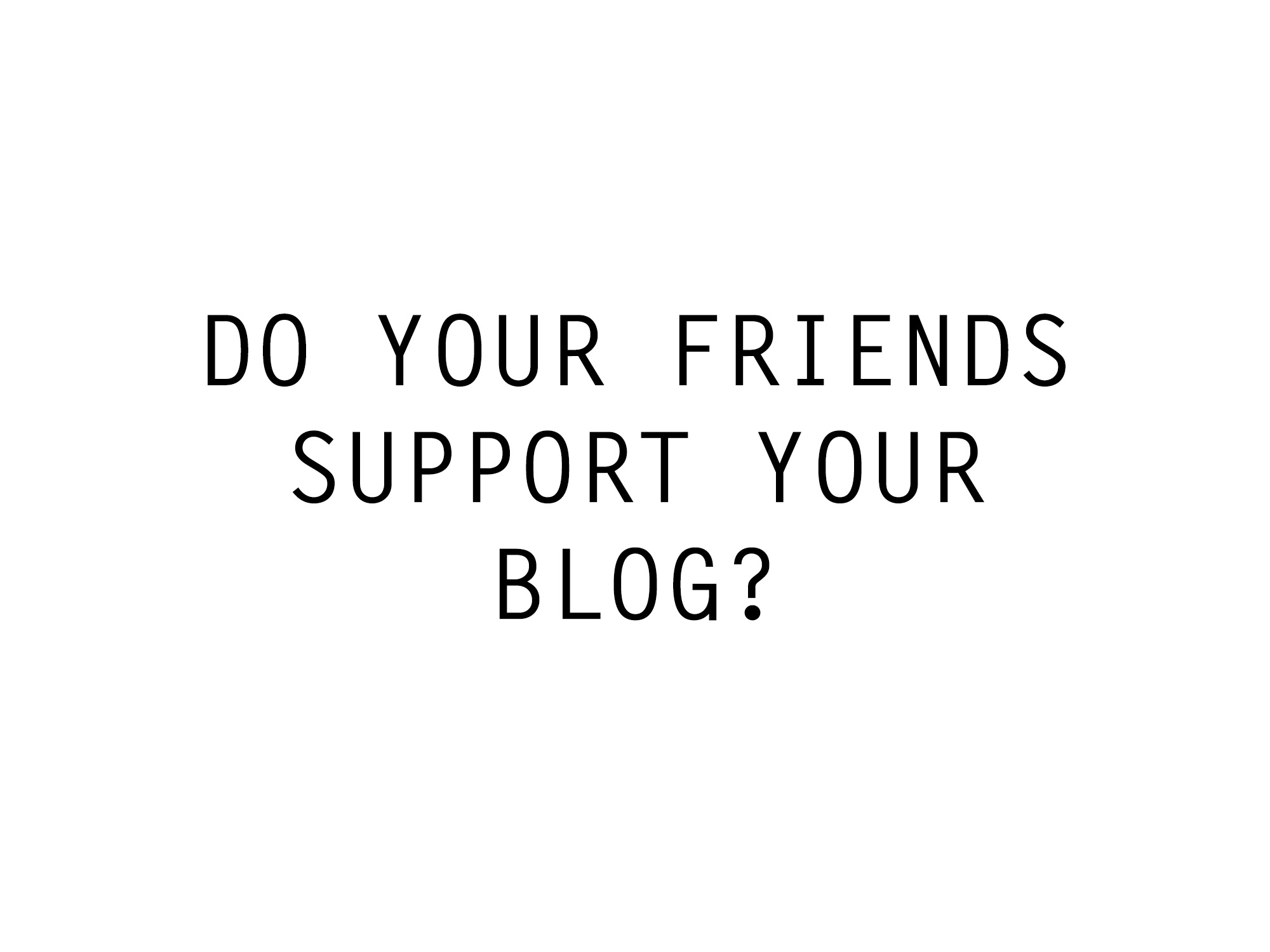 In the words of Maya Angelou, "I got my own back"!
Although it's all well and good being a strong independent individual, it's also nice to have some support from others. You'd expect your family and friends to be your biggest supporters, but unfortunately this may not always be the case, as I have learnt in the last year that I have been blogging.
I want to first shout out those friends who have been supporting and encouraging me from day one.
Thank you for every time you brainstormed with me. Thank you for every word of encouragement and support. Thank you for subscribing to my blog and for every like, comment, retweet and share. It doesn't go unnoticed; I appreciate it all so much.  So thank you to my friends (y'all know who you are) and my new friends (my fellow bloggers and my readers). I love you guys! 💛😘
Anyway enough with all that mushy stuff lol.
I am so grateful and blessed to have friends who support my blog. However, I also have a number of friends who I know have never been on my blog and probably never will.
https://twitter.com/YearofYou_/status/825380009317691394
I remember seeing the tweet above on twitter and it really resonated with my situation. I had started to question the friendships of those who didn't support me. So yes, I was fast to like and retweet it lol.
Over the year that I have been blogging, my blog has come to mean so much to me. And so when my friends were not supporting my passion, it hurt.
In an attempt to try and understand why a friend would not support your blog, I tried to look at it from their perspective and here's a few excuses reasons (no shade 🌴😂) that I came up with:
⊕ They're busy – this sounds like the worse excuse ever, but it doesn't mean it isn't true or valid. I'm at an age where many of my friends are engaged, married and/or have kids, they also have jobs (some even have more than one job). So yes, they are very busy people.
⊕ They have no interest in your blogs subject matter – You're bound to have friends who have completely different interests than you, so it won't be surprising that they find it hard to read your blog when the topics hold no interest to them. I have no interest in engineering for example and if one of my friends had a blog on this, to be honest I probably wouldn't read it. However, I would find others way to support their blog.
⊕ They don't like to read – While I am a certified bookworm, some people just never take to reading. So should you really try to force a friend who doesn't like to read to read your blog?
⊕ They're insecure – You're friends insecurities may be what's holding them back from supporting you. They see you working hard on your passion and chasing them dreams and they're jealous. They're jealous because maybe they're stuck doing a job they hate and they don't know how to or are too afraid to follow their own dreams.
⊕ They're going through a hard time – Maybe they are stressed or overwhelmed with something that's occurred in their life and are in need of your support. Friendship is a two way street after all.
⊕ You aren't as close as you used to be – Sometimes friends just drift apart, it's a part of life. Maybe it will take their lack of support for you to realise that you aren't as close as you used to be.
Regardless of whether you're willing to accept any of these reasons or not, in order to be successful you need to focus more on yourself and less on others.
Over time I have gotten to a point where I don't let it affect me anymore. It is what it is. Yes, it is disappointing, but you can't let the lack of support from a few friends stop you from reaching your potential.
Ultimately, we need to be our own biggest supporter. As much as it would be nice to have some support, you need to be able to rely on yourself. At the end of the day, this is your blog, your passion and dream. You are the one who has to make it come to fruition.
I'm not saying that you shouldn't get support or help, because we all need a helping hand at one time or another. However it is better to have a small circle of friends who passionately cheer you on, than to have a big group who halfheartedly support you not because they want to, but because it is expected of them.
Regardless of the size of your cheerleading squad, you have to be the head cheerleader. If you don't believe in yourself and cheer yourself on, then no matter how supportive the rest of the squad is, you won't get very far. Your success depends on you.
Here's a tweet that I saw the other day that says it perfectly! No more negativity, I'm focusing on the positives. So yes, I was very fast to like and retweet it lol.
You don't need a huge tribe to get where you're going.
Focus on the few that fuel your soul, encourage your drive, & champion your dreams.

— Tiffany Nicole (@HiTiffanyNicole) March 28, 2017
So do I think your friend should support your blog? Yes, definitely! That's what friendship is about, supporting and uplifting one another. However if the blog content or reading is an issue, there are always other ways to support. For example simply retweeting a tweet or asking them how their blog is going can show that you care.
Do I think that if your friend doesn't support your blog they are not really your friend?
This I am a bit more on the fence about. I've decided to just focus on reaching my goals. I will continue to appreciate the friends who support me and for the ones not supporting me? I won't let it bother me.
I would love to know your opinions on this subject, so please share your views in the comments!
Do you think that if your friends don't support your blog or passion, that they are not your friend? How have you dealt with a lack of support from your family and friends?
This blog post was inspired by one of my blogger friend's post – Be your #1 fan, so make sure you check out her take on this subject!
Well until next time guys. Deuces! ✌💛
Follow my travels as I work towards my goal of visiting 25 countries before I turn 25: