"I haven't been everywhere, but it's on my list."
3 countries left
I thought I'd start my 25th year with a bang! As part of my 25 before 25 birthday bucket list, I set myself the goal of visiting 25 countries before I turn 25 in October. When I first set this goal, I had already been to 14, so that meant I would need to visit another 16 countries in less than a year!
On this page, I will keep you updated on my progress and the list of countries that I visit! 🙂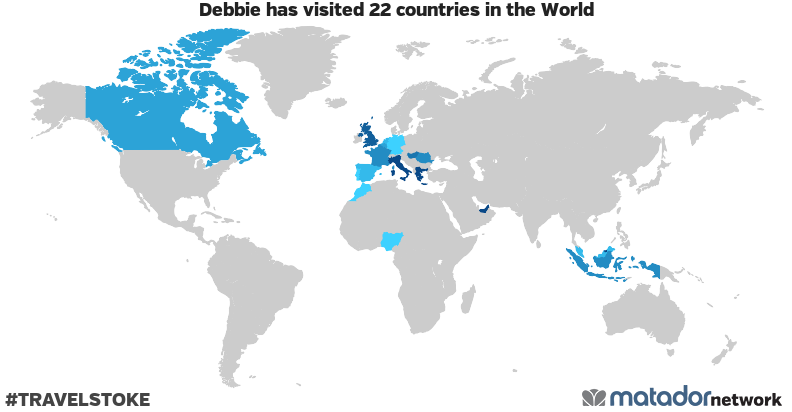 Debbie has been to: Belgium, Brunei, Canada, France, Germany, Greece, Hungary, Indonesia, Italy, Macedonia, Malaysia, Malta, Morocco, Netherlands, Nigeria, Portugal, Romania, Singapore, Spain, United Arab Emirates, United Kingdom, Vatican.
Get your own travel map from Matador Network.
You can also follow my travels on: Instagram | Twitter | YouTube