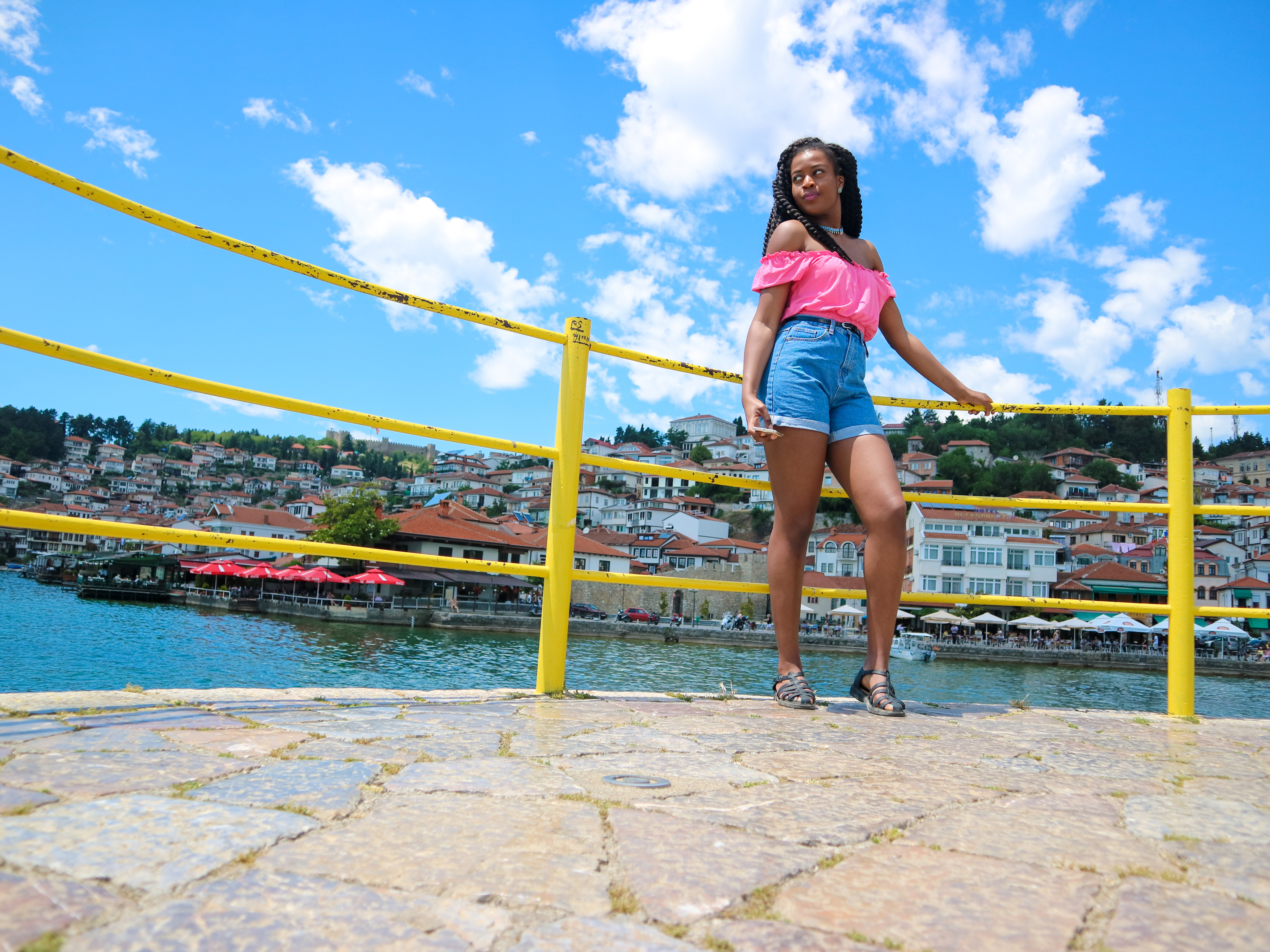 In an ideal world, you'd meet a hot local on your travels, who not only wants to show you around their hometown, but who also turns out to be a talented photographer and wants to help you get them Instagram worthy shots.
Well in reality, there isn't a hot local turned photographer, or maybe I'm just not that lucky lol. In my experience, there is just me and my camera.
This, however, does not mean you can't get them Instagram worthy pictures on your solo trip. Quite a number of my favourite travel pictures, are pictures that I took while solo travelling.
Since I started solo travelling this year, I've been trying to encourage as many people as I possibly can, to give solo travelling a go. And there's no way I can just send you off on the road without giving y'all some tips to help you get some amazing pictures on your travels.
So here are ten tips that I hope will help you:
1) Take your time time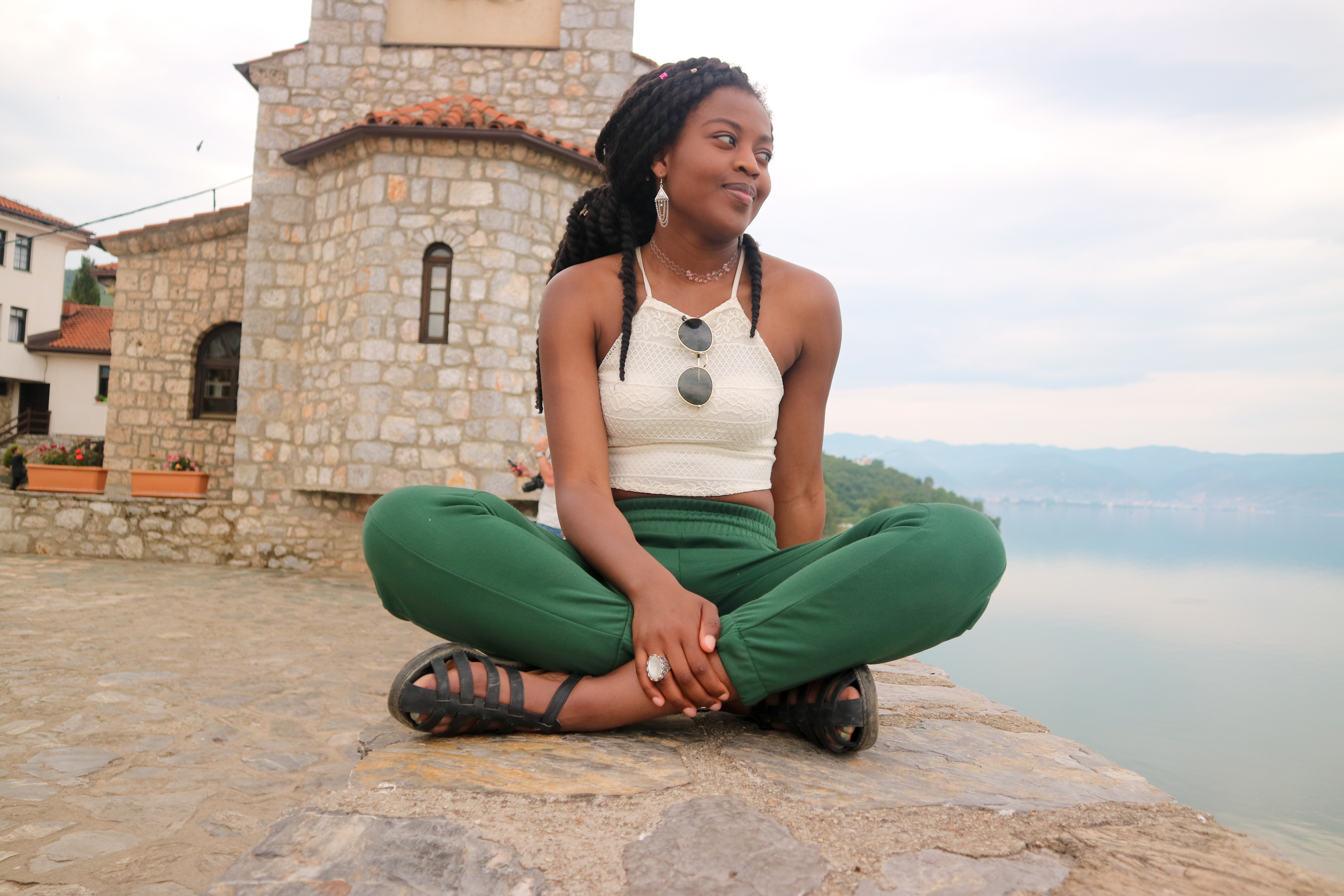 One of the best parts about solo travelling is that you can do everything in your own time.
You don't have to worry about friends who may not have the same passion for photography as you, getting impatient when you are trying to get that perfect shot. There's nothing more annoying than returning from a trip to realise that you have no good pictures because you had felt rushed.
Be sure to take advantage of having no one waiting on you. Take a bit of extra time to get those amazing pictures that you want. However, make sure you aren't cutting into too much time of your trip. Having beautiful pictures is great, but the memories you make are more important.
Although, I do have to admit to occasionally having my own mini photo shoot lol. 🙈
2) Take burst pictures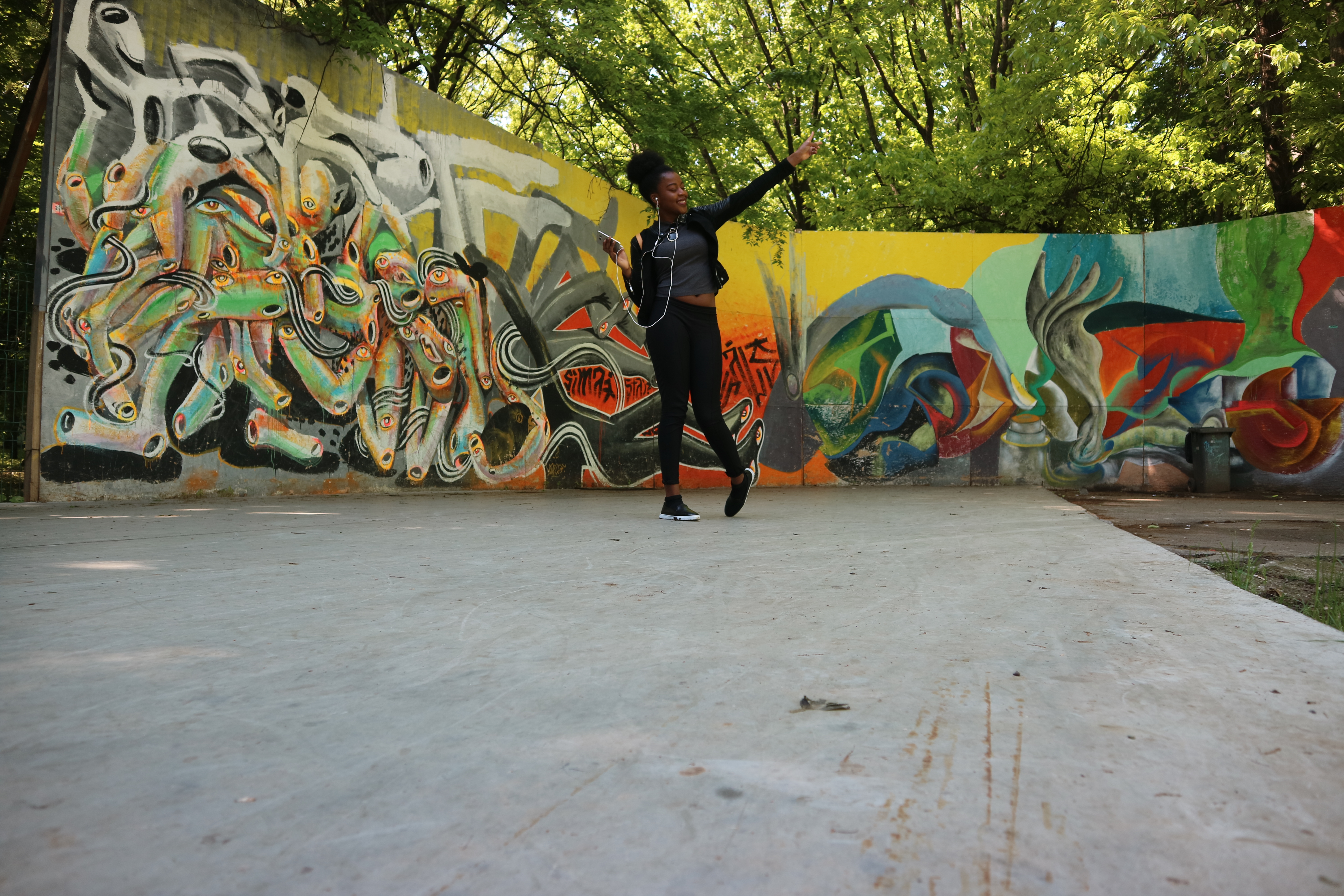 Using this setting is great if you want to take that cliché touristy jumping picture (I have quite a few 🙈).
It can also be great for getting a more natural and less staged picture. Try dancing, laughing or twirling around, whatever you do just be natural and be you.
You may get quite a few "bad" pictures, but you're also bound to get a few great ones too.
3) Camera, tripod and timer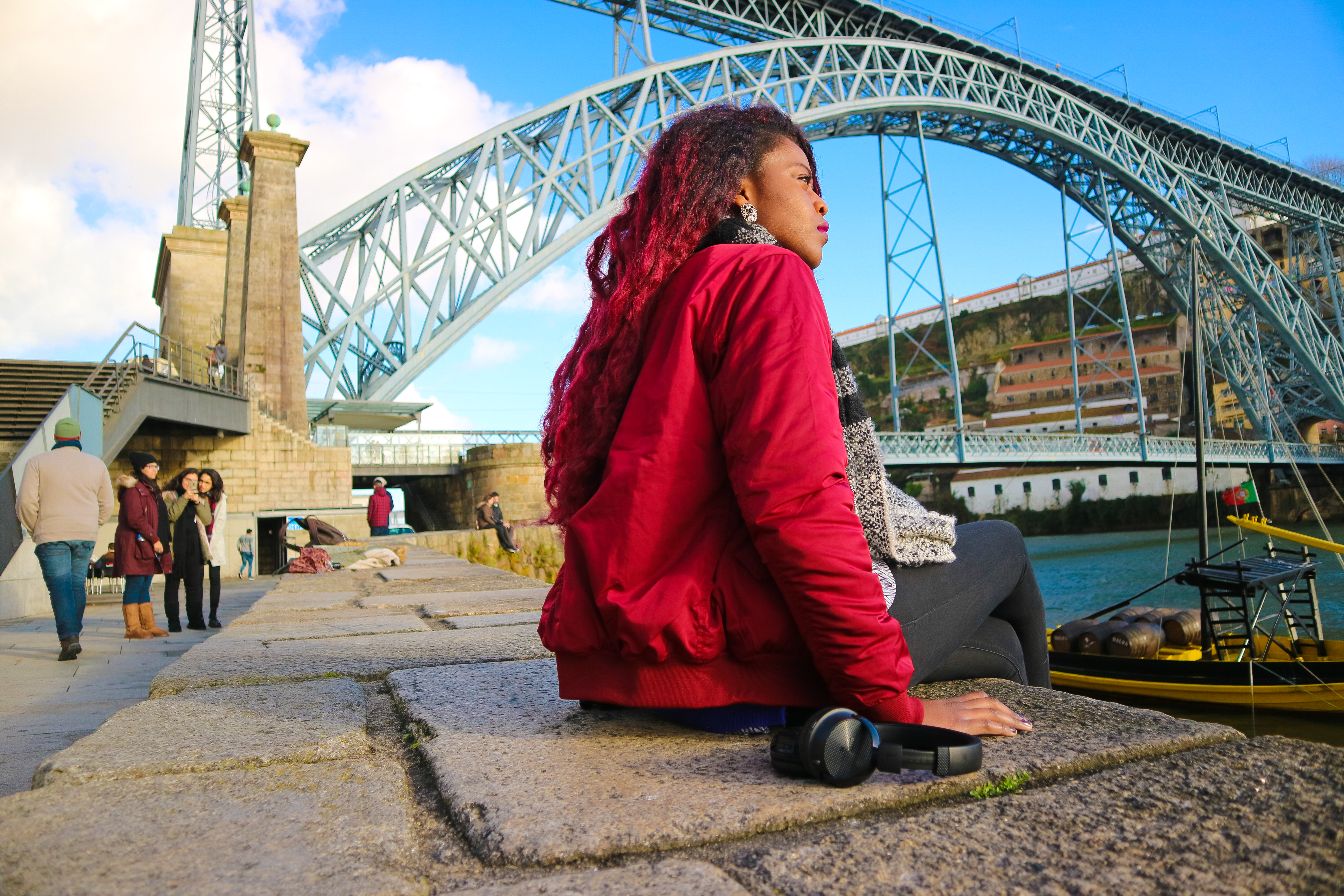 This is without a doubt my favourite and most used technique.
I initially purchased my Gorillapod tripod as a vlogging tool, but it also comes in very handy for getting some great solo travel shots.
Place your tripod on the ground, a wall or any other practical surface, you can even wrap the Gorillapod tripod around a pole (just make sure it's secure). Then you can either use a remote timer or your phone as a timer using an mobile app (if your camera has that function) to take your pictures.
The Gorillapod tripod that you will need will depend on if you have a shoot and point camera, a compact system/mirrorless camera or a DSLR.
If you don't have a camera, you could always use a tripod for your phone.
4) Find someone with a DSLR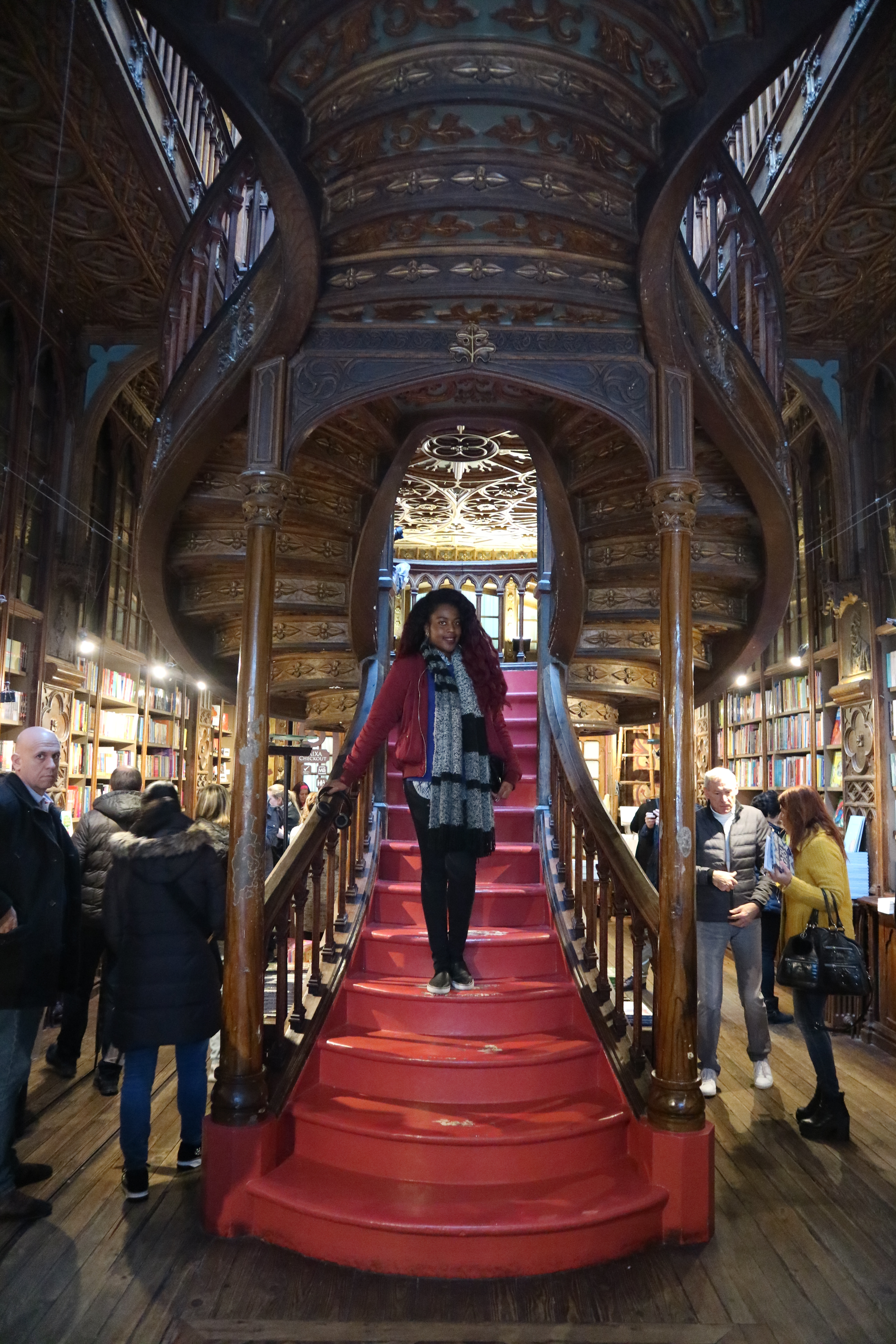 Asking a stranger to take your picture, is hit and miss. Mostly miss in my experience.
I'm sure we have all been in the position where you've asked the wrong person to take your picture. And when they ask you if you like the picture, you politely nod with a fake smile (more of a grimace) on your face, as you you think to yourself "how could someone possibly be that bad at taking a picture?"
When asking a stranger to take your picture, try to be strategic when deciding who you should approach. I always try to ask someone who has a DSLR around their neck, in the hope that they actually know how to use it and are capable of taking a decent picture.
5) Be clear about what you want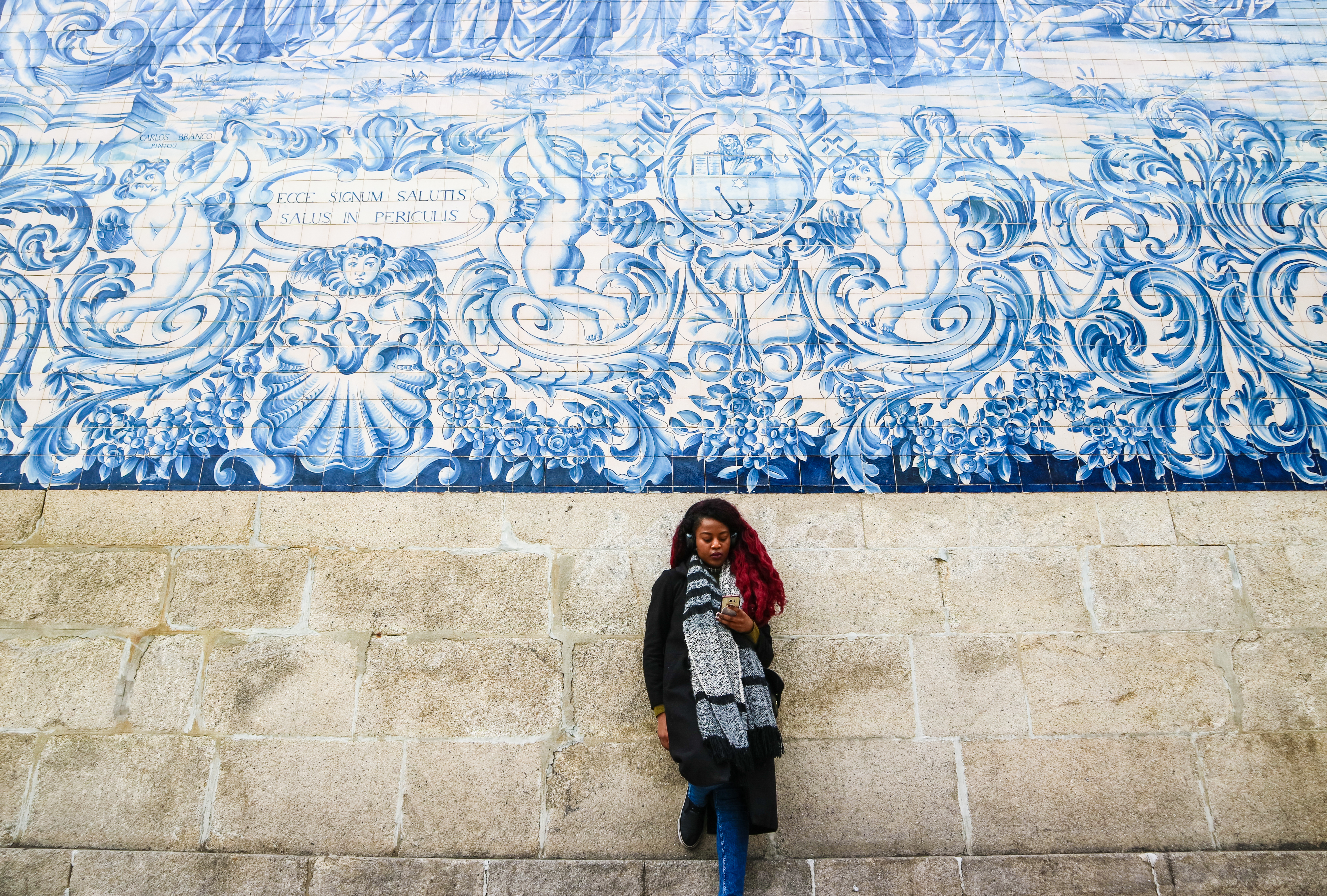 Sometimes we get an amazing picture idea in our head, but the actual outcome is no where near as good. When asking someone to take your picture, be specific about how you would like the shots composed. However, make sure to keep it as simple as possible to avoid any confusion.
It's also best to do a few different poses, so at least one will hopefully could out good.
6) Just be you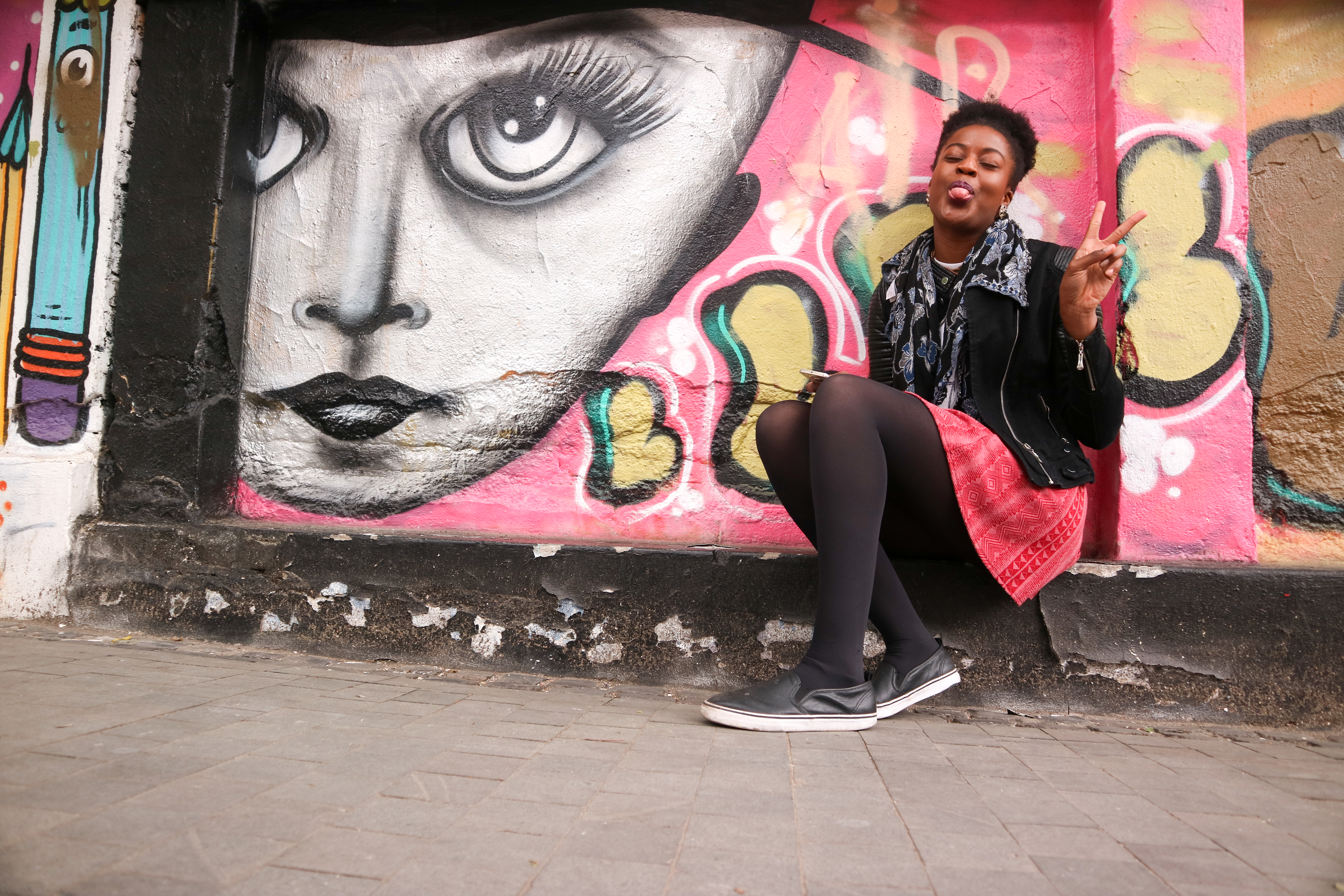 When having your picture taken by a random person, you may feel a bit awkward, I know I certainly do. I end up standing stiffly with my arms by side and a awkward smile on my face.
There's nothing wrong with a simple picture, but you don't want a boring picture that lacks personality.
Just be you. Don't take yourself too seriously. Have fun! Taking pictures isn't meant to be a painful task.
7) Offer to take a picture for another solo traveller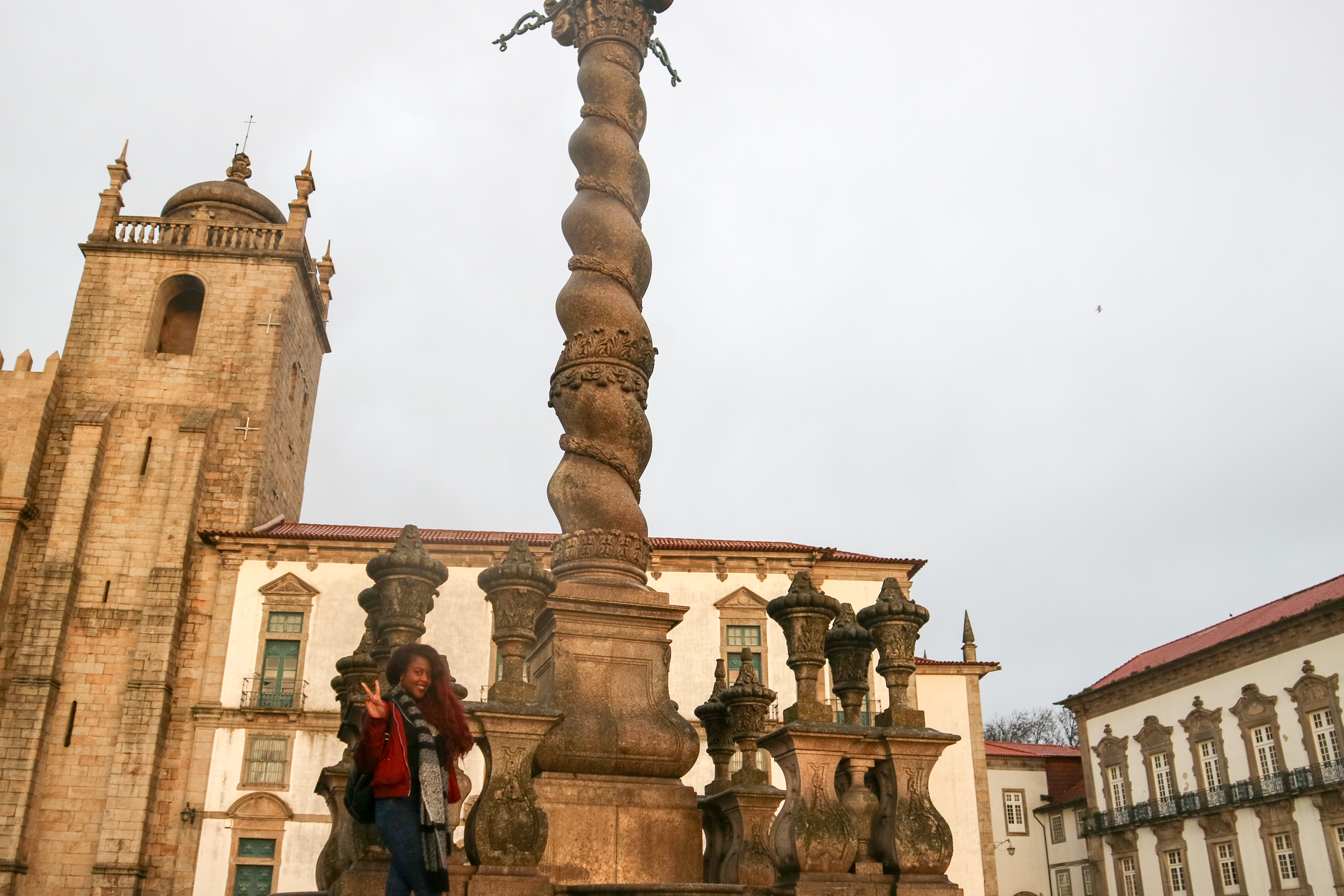 If you come across another solo traveller who seems to be struggling to get that selfie, then why not offer to take a picture for them?
By going out of your way to help them, they are likely to return the favour and go out of their way to make sure you get some amazing shots.
Plus you've potentially made a new friend / travel buddy!
8) The good old selfie stick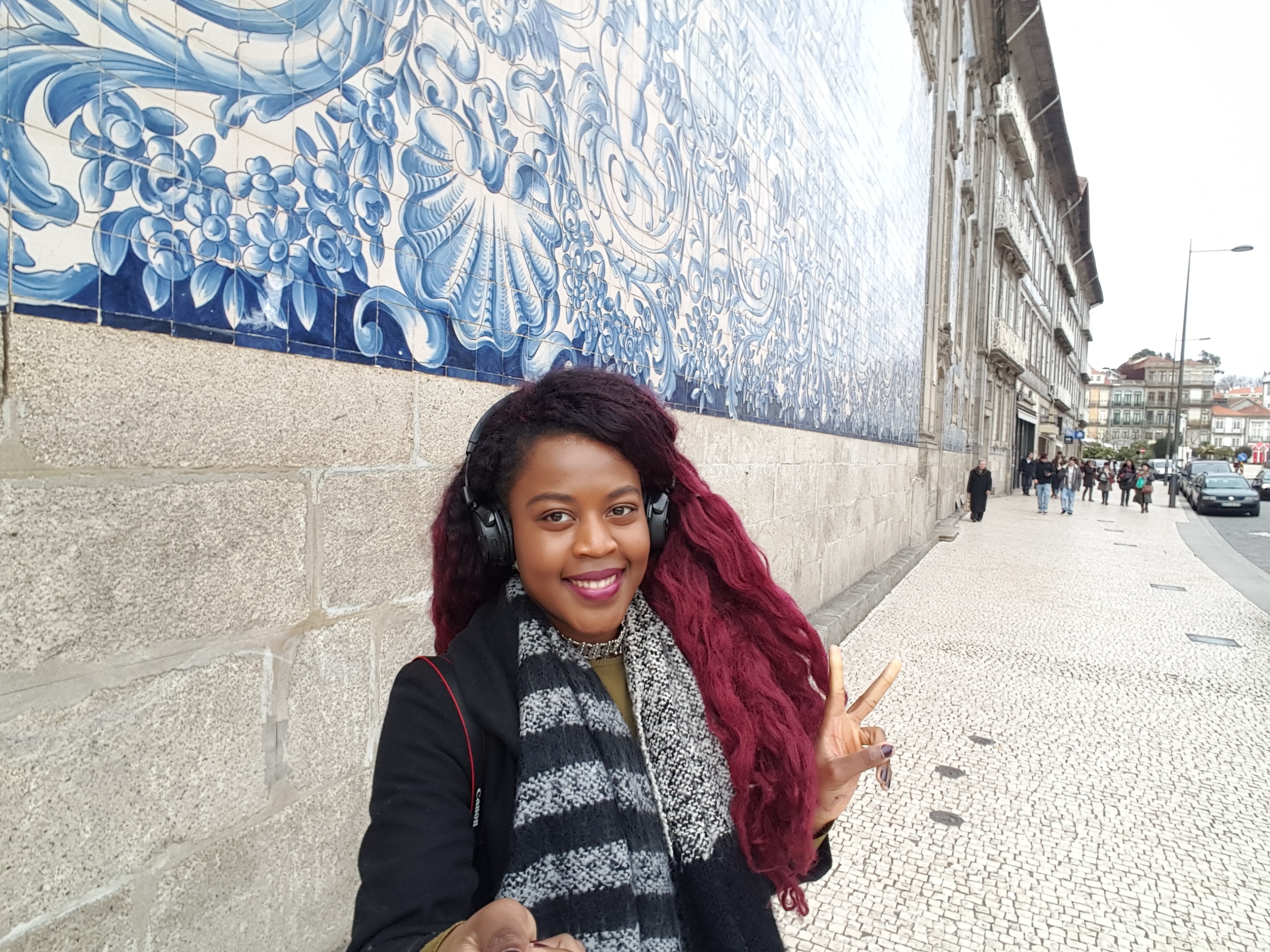 Don't sleep on the good old selfie stick!
You can actually get some really decent shots using either a mobile phone selfie stick or a GoPro selfie stick.
9) Make friends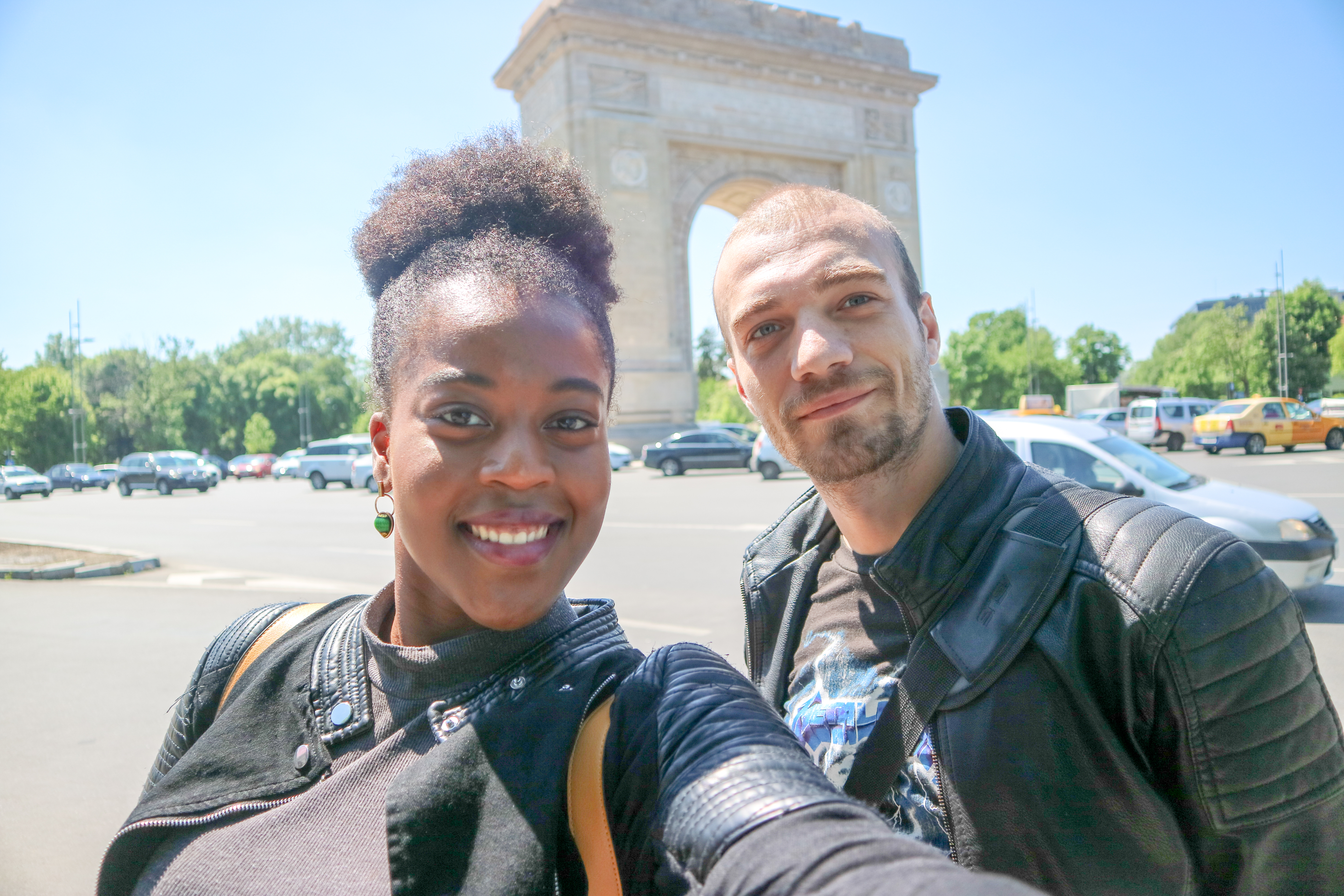 Solo travelling is a great chance to meet people and make friends with other solo travellers and the locals.
Maybe you'll be lucky enough to make friends with that hot local I mentioned in the intro. But even if you're not that lucky lol, making friends with other solo travellers is great, as then you have someone to see the sights with and you can take pictures of each other and with one another.
10) Take a short video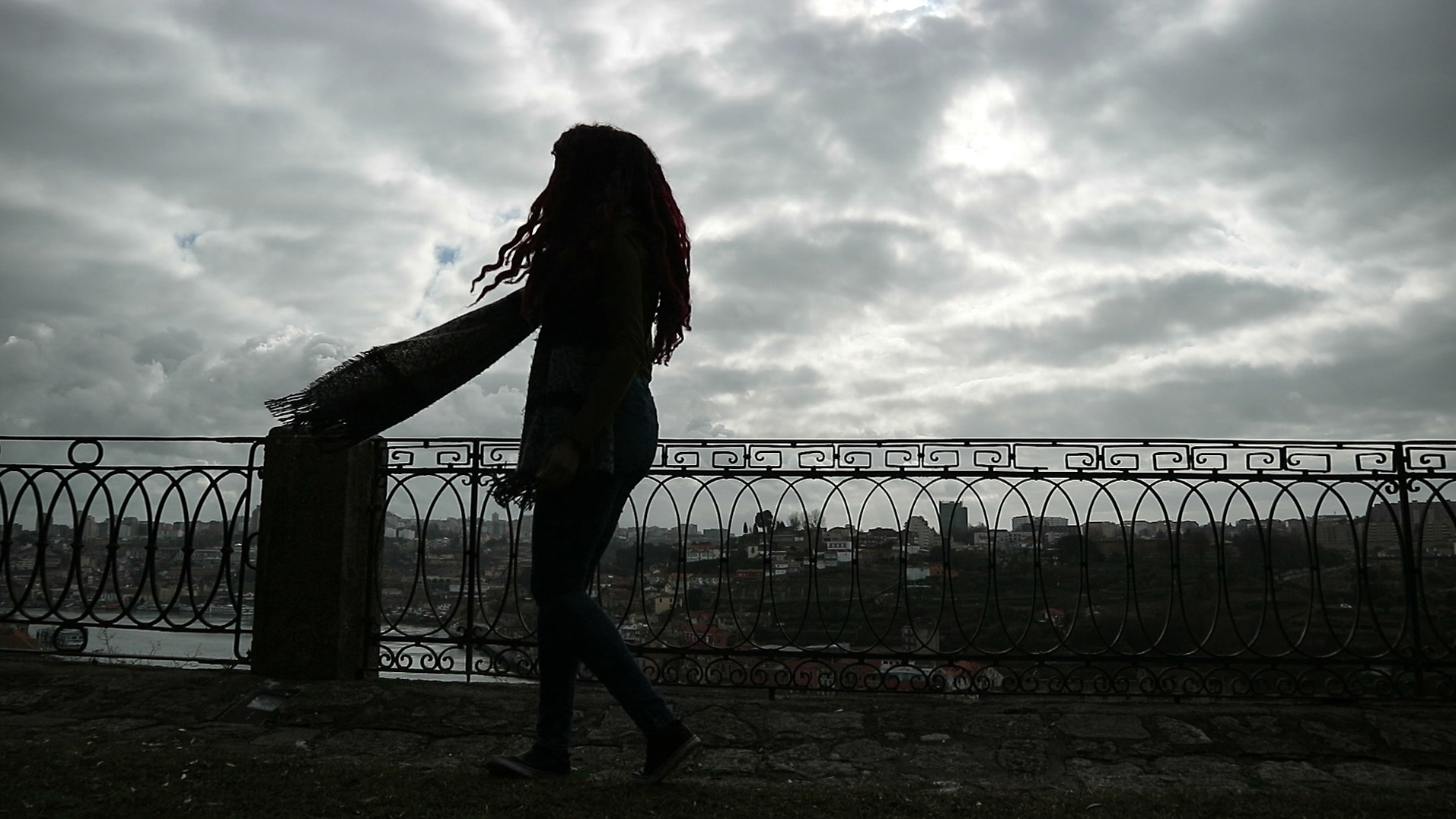 This method is similar to the burst shots method.
By taking a short video, you are able to capture great moments that may only last a few seconds, moments that you have just missed if you were trying to take a picture.
Just like when you are taking burst shots, just be natural and just be you.
I recommend using a video editing software (there are free ones) to export the image rather than screen-shooting, as this will decrease the quality of the image
I really hope you found these ten tips helpful! You should now be a step closer to getting some amazing pictures of your solo trip for Instagram, but more importantly, for the memories.
Do you have any solo trips planned in the near future and where are you off to? Let me know in the comments below. 🙂
At the end of this week, I will be setting off on my longest solo trip to date. I will be travelling to four countries in South-East Asia, so make sure you are following me on Instagram to see more pictures of my solo travels.
Well, until next time guys!
Debbie✌🏾💛
Follow my travels as I work towards my goal of visiting 25 countries before I turn 25:
This site contains affiliate links, meaning that if you purchase directly through my blog, I will receive a small commission at no extra cost to you.