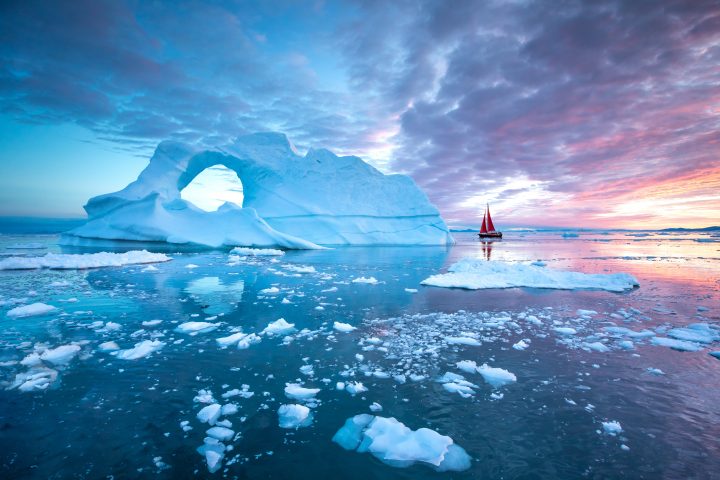 It's a whole new year and a whole new decade! I hope y'all are ready to live your best travel life!
I love starting off the year by sharing ten destinations that I would love to visit, in hopes of giving you guys some travel inspiration. It's kinda become a tradition (check out my previous lists: 2017, 2018 and 2019).
So in no particular order, here are my top ten destinations for 2020:

Dakar, Senegal
Since returning from Ghana a few weeks ago (content soon come!), I have become even more obsessed with travelling to more African countries. There is so much beauty, culture and amazing food to be discovered in this diverse continent.
Dakar (the capital of Senegal) is one African city that has been high on my list for a few years now.
I would love to get lost in the streets of its traditional medina quarter, to visit the nearby islands, to learn more about the history of the Atlantic slave trade at the House of Slaves Museum and to maybe even check out the surfing scene (when I eventually learn how to swim 🙃 ).
Another thing that I would not miss out on when I eventually make it to Dakar is to visit Lake Retba. Lake Retba AKA Lac Rose, meaning pink lake, is exactly what its name suggests – a pink lake.
The lake is 18 miles North-East of Dakar and it gets its colour from an algae that produces a red pigment. The best time to see the colour of the lake is during the dry season, which is from November to June.
If you want to find out more about Dakar, check out five amazing photography spots in the city.

Montenegro
Montenegro is a naturally beautiful country known for its beautiful mountains, medieval villages and stunning beaches.
The country may be small and one of the youngest in Europe (they gained their independence in 2006), but Montenegro definitely has a lot to offer and is definitely one to watch out for.
Don't be surprised if you see me off on a solo trip exploring Montenegro this year!
If you want to find out more about Montenegro, check out this list of 13 places to visit in Montenegro.

British Virgin Islands
In 2017, the British Virgin Islands were hit by hurricanes Irma and Maria. As a result of this, the destination suffered a 90% loss in tourism. However, this year, a number of resorts are reopening and BVI is expected to make a great comeback.
So, if you love island hopping (there are over 50 islands), diving, sailing and water sports, definitely check out BVI.
And if you're looking for culture, history and amazing food, then BVI definitely has that too!
Check out 15 activities you can do in the BVI.

Mongolia
Mongolia just seems like an amazing experience just waiting to be had. From sleeping overnight in a herder's ger (a traditional felt yurt), to riding a two-hump camel through Gobi dessert.
If you have a love for nature, Mongolia's rugged mountains, lakes and wildlife make it one for the bucket list.
Mongolia has a culture of great hospitality. It is likely that you will come across locals who will open their doors to you, giving you the chance to really get to know the locals.
Check out this post on 11 things you need to know before you travel to Mongolia.

Guatalema
Central America is a region of the world that I have yet to visit. Guatemala is one of the countries within Central America that I am really keen to visit.
I would love to learn about Maya culture and history, to visit the ancient Mayan ruins and to be surrounded by the extraordinary landscapes in the country. And don't even get me started on the food! 😍
For my adventure seekers, there is white-water rafting, ziplining, paragliding and scuba diving. And for my nature lovers, there are a few beautiful nature parks, jungles, canyons, volcanos and the stunning Semuc Champey (pictured above).
Check out this first timers guide to exploring Guatemala

Bansko
Skiing is something that's always been on my bucket list, but lately, the idea of going on a ski trip appeals to me more and more. I even included it in my bougie on a budget baecation ideas post.
While some ski resorts can be quite expensive, there are a few cheaper alternatives such as Bansko in Bulgaria.
So if skiing is something you'd be interested in trying, deffo check out this Bansko ski guide and this list for some other cheap ski resorts in Europe.

India
As a black woman, I always find myself wondering what type of reaction I will get when I travel to a destination. If you haven't already, check out my Black Girl Travel Diaries series, where I share my experience of being a black woman in different destinations.
Lately, I have been seeing a lot more black people, especially women, travelling to India and I love to see it!
India has been on my bucket list for a while, due to its rich culture, flavoursome food and stunning architecture. Each city seems so vibrant, yet so different. From the blue city of Jodhpur to Mumbai – the city of good food, where 14 out of the Top 50 Restaurants in India are located.
Check out this post on 10 things to do on the India Golden Triangle Tour.

Greenland
Greenland seems like the up and coming Iceland. It's quite like Iceland, but it is more vast and remote and it's without the crowds (for now anyway).
For the adventure seekers, Greenland has snowmobiling, hiking, kayaking and dogsledding, to name a few. If you're into nature then Greenland is definitely for you, you can check out the Northern lights, the glaciers, icebergs and the arctic wildlife.
Ohhh and let's not forget about the Hot Springs, which are soooo needed right about now!
For travel tips and an itinerary to help you plan your Greenland trip, check out this post.

Seychelles
There are so many beautiful African islands that I would love to visit and Seychelles is one that comes up high on my list. Seychelles is located in East Africa and is actually made up of 115 islands, only 16 are inhabited.
Seychelles seems like the destination that I need right about now. Somewhere that I can just relax, but also have a little fun island hopping, snorkelling and yachting (because why not, let me live my best life).
The islands are so beautiful, they seem like the perfect destination for a baecation. So I might have to take myself on a little baecation, because #selflove right? 🥰
To find out more about Seychelles, check out this one week itinerary.

Vegas
I had to throw in a city, so I went for Vegas. Because what happens in Vegas, stays in Vegas! Jokeeee 🙈
Vegas would be such a fun and lively destination, perfect for a little girls/boys trip or even as a part of road trip around the States.
And if gambling isn't your thing, there's still plenty of other things to keep you entertained. For some ideas, check out this post.
Well that's it guys!
What destinations are high on your bucket list for 2020?
If you need some more inspo, have a look at the destinations I visited in 2019.
Pin for later x