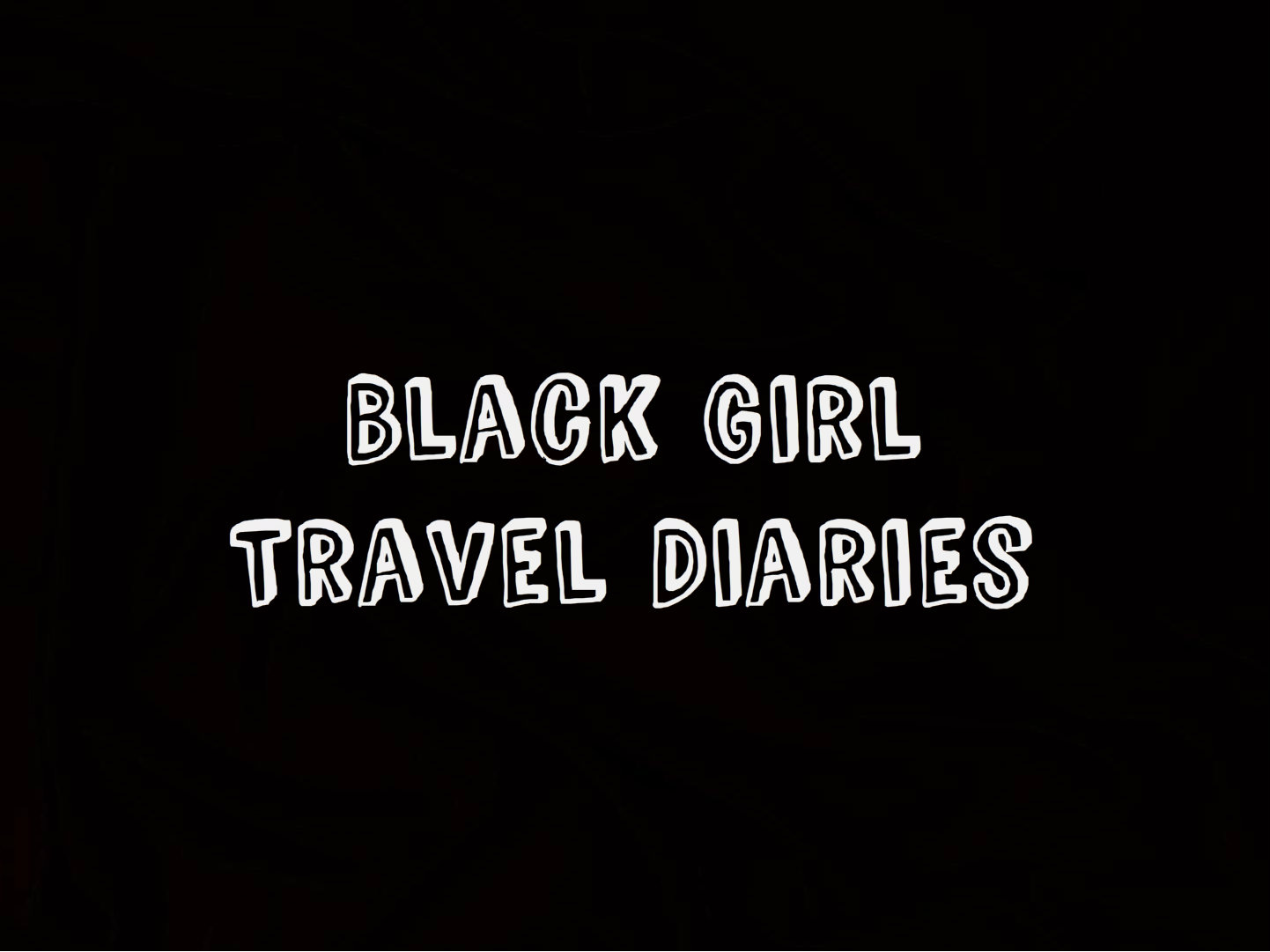 In less than 30 minutes of arriving at Singapore's airport -Singapore Changi Airport – I was already halfway in love with the country.
Those first 30 minutes in a new country can tell you so much about a country and it's people. Within that short time frame, I was made to feel very welcomed. The airport staff were very friendly and helpful and there was none of those fake smiles or half-hearted greetings.
Oddly, the pinnacle for my time at Singapore Changi Airport was at passport control.
I don't know about you, but passport control is one of my least favourite parts of the whole "airport process".
Pretty much 90% of the passport control staff that I have encountered have been unfriendly, unsmiling and stern individuals. Maybe being so serious or straight-faced is part of the job, though a "hello" or even a flash of a smile would be nice.
As a woman of colour, a black woman, I have had a number of negative and upsetting experiences in airports. Let's face it, racial profiling is a big problem and I speak from experience.
I don't like to use words like racism, racial profiling and microaggressions lightly or carelessly; but I stand by my view and the view held by many, that race remains a huge issue in the world today.
One negative experience I had in an airport was while I was on a solo trip to Bucharest earlier this year. I was stood at passport control, as a female employee checked my passport.
As a British citizen, I do not need a visa to travel within Europe (at least not before BREXIT 😭), so I did not understand why this woman was analysing my passport so intensely, more so than she did the other passengers. You'd think the answers to the meaning of life were written within my passport pages.
While my fellow "trustworthy looking" passengers were able to pass through without issue, I was singled out and made to stand and wait for a good ten minutes.
Some time had passed and the woman behind the glass barrier, then called one of her colleagues over; they both began to analyse my passport as they conversed in Romanian.
When my passport was eventually returned, I was finally permitted to leave the room. No words were spoken to me and I was offered no explanation as to what had been the issue.
I almost didn't need an explanation, the horrible look on their faces said it all.
I left that room feeling embarrassed and furious at the treatment that I had just received.
On a happier note, my experience in Singapore was the complete opposite. The woman at passport control, was very friendly and we had a lovely conversation. We talked about my plan for my stay, my recent travels in Asia and she also complimented my hair.
I left Singapore Changi Airport feeling welcomed and excited to see and experience the country, it's culture and people. The polar opposite of how I felt after leaving the airport in Bucharest.
I was only in Singapore for two days, but over those two days I fell in love with the country. How could I not? With it's great weather (okay… slight exaggeration, it was way too hot for me lol), amazing architecture (I finally got to see the Gardens by the Bay, see picture below 😍), delicious food and most importantly the friendly and helpful locals.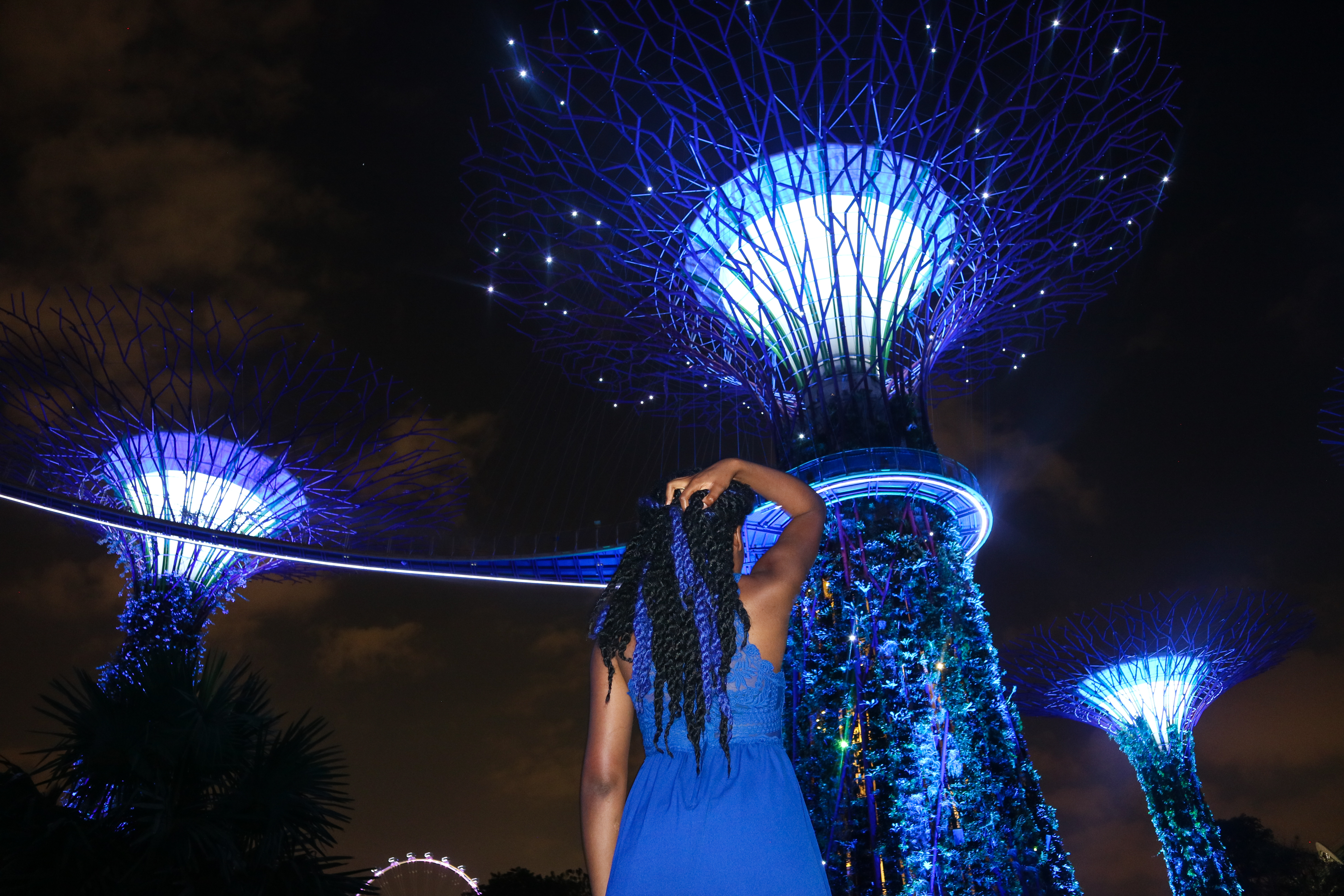 I could comfortably walk down the streets of Singapore and not worry about being stared at or someone asking to touch my hair or take a picture with me (which is sometimes a common occurrence on my travels). It was amazing and such a relief!
I had quite a few conversations with the locals about life in Singapore vs life in the UK. And the few times that I found myself lost, the locals were so approachable and friendly that I had no problem asking for directions.
While the locals were amazing, the same can not be said for a few tourists that I encountered. It was this trip that showed me that sometimes it is not the locals, but other travellers that make you feel uncomfortable on your travels.
On two separate occasions, I was asked to take a "my goodness, a black person!" picture with someone. And unlike last year during my trip to Kota Kinabalu, Malaysia, this time I had finally gained the ability and confidence to say "No".
If you've read my entry of the Black Girl Travel Diaries about that trip, then you would know that throughout that trip, although I hated it, I struggled to say "No". When people asked me to take pictures with me or to touch my hair, I found it difficult to refuse.
Over this year I've been learning to say no to situations like these that make me feel awkward or uncomfortable.
Although most people are accepting when I politely tell them "No", others can be very persistent. However, the answer always remains the same. No.
And let me not even delve into stories of instances when people have tried to take pictures of me without my permission… 😑
Overall, my experience as a black woman travelling in Singapore was a very positive one. So for those of you who have read or watched my previous entries in the BGTD, you may be wondering why I included Singapore, when it was pretty much smooth sailing the whole trip.
The whole point of this series of blogs/vlogs is to share experiences of travelling as a black woman, whether they are positive or negative. It would be quite misleading to only show the negative, when there are also many positive experiences to be had.
Singapore is definitely a country that I'd recommend to everyone to add to their bucket list.
If you are black and looking for a country in Asia that you can visit without feeling uncomfortable, then I'd definitely recommend Singapore.
Liked this post? Be sure to check out my fellow travel blogger, Kim's blog, for her post where she shares the cities in Asia that are comfortable for black people. Reading her blog post put me at peace with solo travelling when my travel buddy had to unfortunately pull out last minute. I was halfway across the world on a solo trip that I didn't think I was ready for… But that's a story for another day!
If you would like to contribute to the Black Girl Travel Diaries, then please do drop me a message! I would love to hear about your experiences and share it on my blog! 😊
And if you haven't seen my previous entries in the Black Girl Travel Diaries, then be sure to check them out too:
Well, until next time guys!
Debbie✌🏾💛