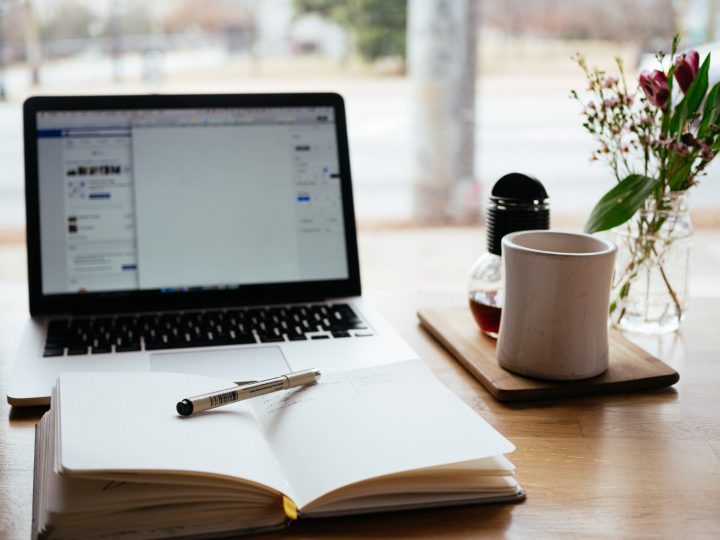 Last updated: 1 May 2020 at 8am GMT
With many of us stuck at home, we have a lot more time on our hands. This is the opportunity to learn a new skill or to do that course you've always wanted to do. There are so many free events and courses available at the moment, so I thought I'd put together a list to help you find something productive to do while you're stuck at home.
I will be updating this list as I find out about more events and courses, so do check back for updates!

Free Online Events
Adobe Live
Adobe are doing a number of live streams featuring guests artists, designers and photographers from all over the UK. The guests are sharing their top tips and tricks on a number of topics including photography, illustration, graphic design and videography.

BAME Women in Travel
BAME Women in Travel is an initiative that assists Black, Asian and minority ethnic women in the travel and the tourism industry.
They have developed a series of "Lunch and Learn Live" sessions that will be held virtually on Wednesdays and Fridays 12pm – 1pm GMT during the months of April and May.
Sessions include:
1 April 2020: How to expand your social network
8 April 2020: Why now is the time to continue to build your personal brand
10 April 2020: Collaboration over competition
15 April 2020: How to craft your digital story
17 April 2020: What content should I post during this season?
22 April 2020: How do you cope when your entire industry evaporates overnight?
29 April 2020: How to communicate during Covid-19
6 May 2020: How building an IG community can help to grow your business
13 May 2020: Collaboration over competition but ensure you secure your coin
More sessions to be announced soon.
Check out BAME Women in Travel's sessions

BorderlessLive
BorderlessLive is an event in London for digital content creators, influencers and industry professionals.
BorderlessLive are hosting weekly Instagram lives with a guest, every Wednesday at 1pm GMT. You will be able to ask any questions about content creation, travel content and social media.
Follow BorderlessLive on Instagram

Free virtual learning with Hey Dip Your Toes In
Hey Dip Your Toes In are one of my fave pair of content creators. They continuously produce wanderlust inspiring travel content and they also share amazing advice for their fellow content creators.
They are currently hosting free virtual learning with some other amazing content creators on their Instagram. You can tune in to their Instagram lives and IGTVs on Thursdays at 6pm GMT.
Lessons include:
Follow Hey Dip Your Toes In on Instagram

Free Online Courses
Adobe webinars
Adobe offers a range of webinars that aim to help you to tackle your business challenges. Their current webinars include the digital trends webinar series, which has seven sessions that cover the digital trends in various industries.

Domestika
Domestika is a community for creatives and they offer a range of online courses specifically for creatives. They are currently offering a few free courses.

Google Analytics Academy
Google Analytics is an amazing tool that will help you grow your business if you know how to use it. Google Analytics Academy offers free online courses to teach you how to use this crucial tool.
Check out Google Analytics Academy

Google Digital Garage
Google Digital Garage is a non-profit programme that offers free online marketing training. There's a range of courses that will teach you digital skills to grow your business or to jump-start your career.
Check out the Google Digital Garage courses

Instagram Influencer Collective
Instagram Influencer Collective is a Facebook group for female influencers and entrepreneurs who are trying to leverage Instagram to create and grow their own businesses.
The group has weekly live training session covering everything from how to stay motivated to how to improve your engagement on Instagram.
Check out the Instagram Influencer Collective Facebook group

Ivy League free courses
The eight Ivy League colleges in the US (Brown, Columbia, Cornell, Dartmouth, Harvard, Pennsylvania, Princeton and Yale), are currently offering 450 free online courses.
The courses cover a number of subjects including art and design, business and personal development.
Check out the Ivy League courses

Later free Instagram courses
Later is a marketing platform for Instagram that enables you to visually plan, schedule and analyse posts for not only Instagram but also Facebook, Pinterest and Twitter.
Later have so many amazing free resources including courses, guides and downloadables. So if you're trying to up your Instagram game, definietly check them out.
Check out Later's free resources

Moz SEO training
My fellow bloggers will probably know about Moz. For those of you don't, it is a SEO software.
Moz are currently offering free SEO training until the end of May. All you have to do is use the code "wegotthis".
Check out Moz's online courses

Nikon School Online
Nikon are offering a few free online courses. Courses include the art of making music videos and exploring dynamic landscape photography.

Open University
Open University is offering nearly a thousand free courses in over 8 different subject areas. The subject areas range from business to the arts and from politics to languages.
Check out Open University's free courses

Photocritic
Even before this whole coronavirus situation, Photocritic have been offering a free one-year photography course. The course includes 21 lessons, 21 assignments and 21 pieces of feedback.
Check out Photocritic's photography course

Professional Photographers of America
Until the end of May, Professional Photographers of America are opening all of their online classes to photographers and small business owners worldwide.
To get access to over 1100+ online classes, all you need to do is create a free account.
Check out Professional Photographers of America

Skillshare
Skillshare is an online learning platform with thousands of online courses. Skillshare have a number of free courses that you can complete.
Currently, they are also offering two free months of Skillshare Premium, which will give you access to unlimited classes, content and community workshops.
Check out Skillshare's free courses
Check out Skillshare's two free months Premium membership

The Skills Toolkit
In the UK, the Department for Education has launched a free online learning platform. The Skills Toolkit aims to help people build up their skills and to increase their job prospects during the COVID-19 outbreak and beyond. The courses offered range from everyday maths to coding for data analysis.

Udemy
Udemy is an online learning platform and they currently have a number of free courses on offer. These include:

Yale University
Yale University is offering a free course in the science of well-being. The course aims to teach you how to increase your happiness and build productive habits.
Check out the science of well-being course

Well, that's it guys! I hope you were able to find some courses and events for you. Let me know how you get on and how you're doing in these self-isolation times.
If you know of any free events and courses that you think should be added to the list, then please leave them in the comments or email them to me at contact@wanderlustcalls.com.
Save for later x