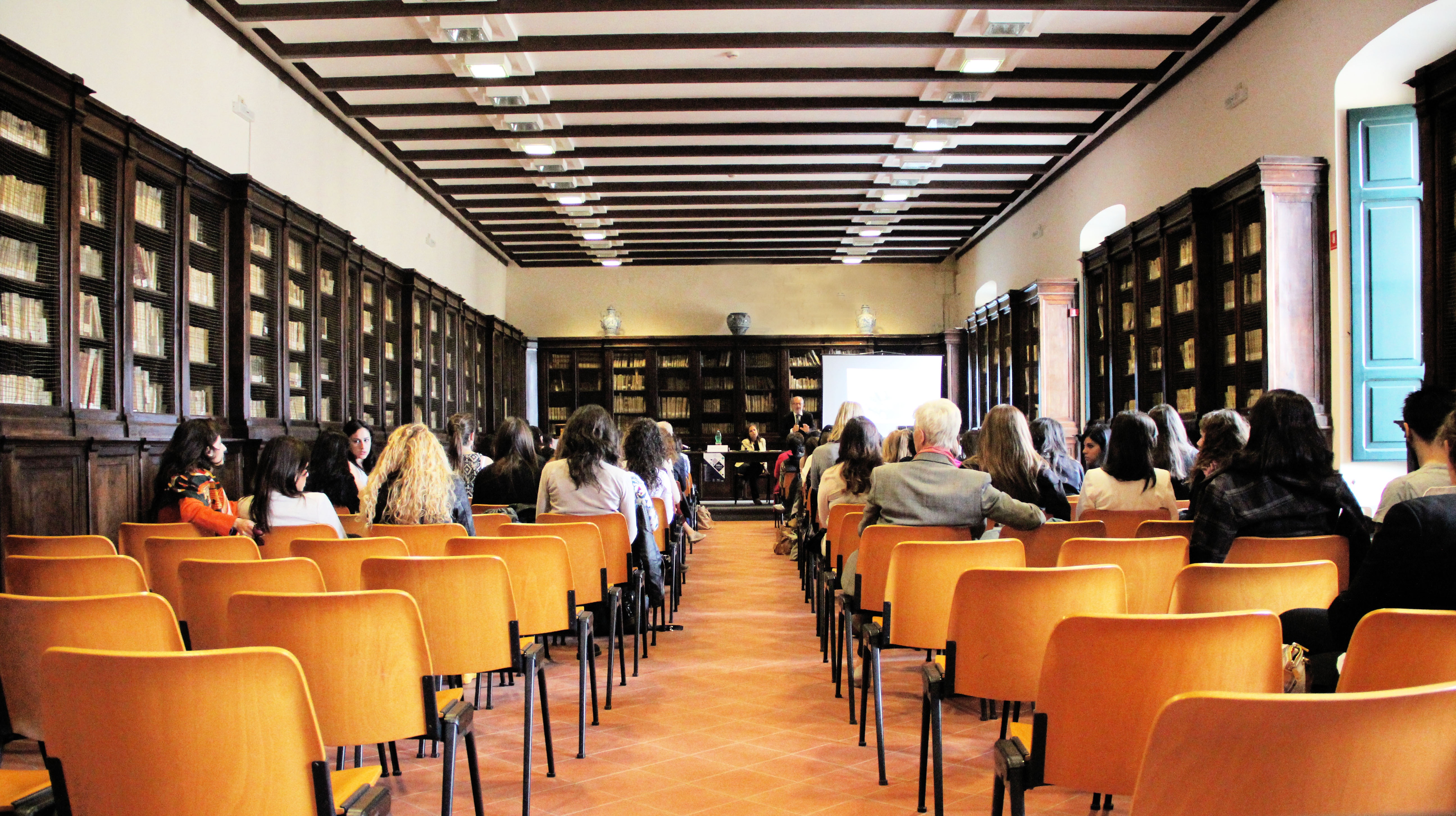 A lot of the time, the biggest barrier to reaching your goals is yourself.
Fear and insecurities are what could be holding you back from reaching your potential.
Facing your fears is not easy, but then, the best things in life rarely come easy.
When I was given the chance to attend a public speaking course run by The Public Speaking Academy, in exchange for this blog post, I jumped at the chance.
Not only would I be able to face this gut-wrenching fear that I've had for as long as I can remember, but I could also share this experience with you all, with the hope that I could inspire someone. If I can inspire one of you to face a fear that has been holding you back, then this blog post will be a success.
Public speaking has always been something that I've struggled with. If there is a way to get out of doing a presentation, then I could probably find it.
However, there comes a time when you need to stop running away, turn around and just face your fears.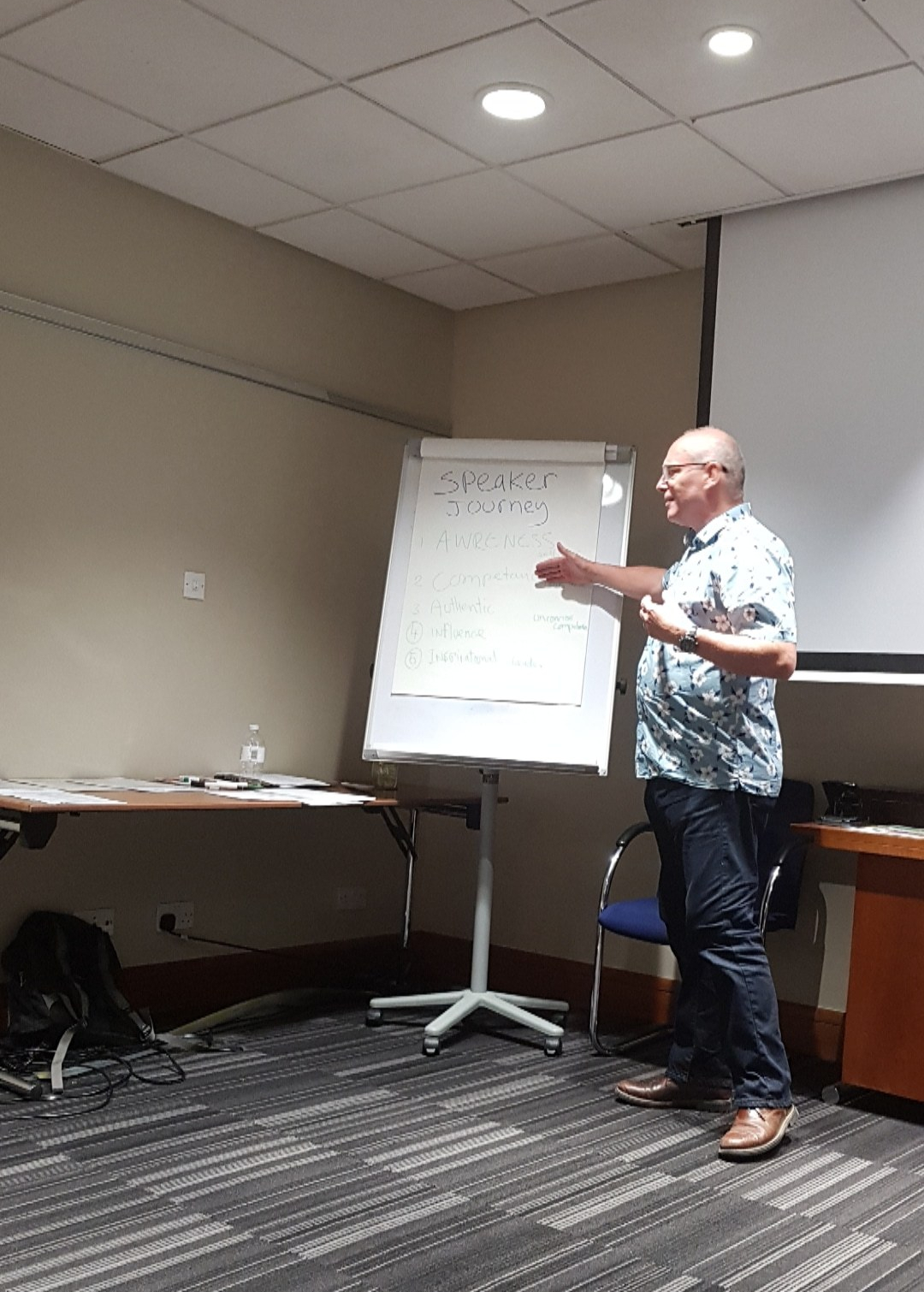 The course
The course is made of two parts:
Stage 1: Tackle Fear + Public Speaking Introduction, 9:30am – 12.00pm

In stage one, you learn a number of things including:
– How to find the courage to speak with confidence
– How to manage your nerves
– How to engage with your audience and encourage your desired action
– How to think on your feet

Stage 2: Intensive Public Speaking & Confidence, 12:45pm – 6pm

Stage two occurs in the second half of the day with a smaller group of people. In this stage, you will be able to put everything you have learnt into practice.

Practice makes perfect after all!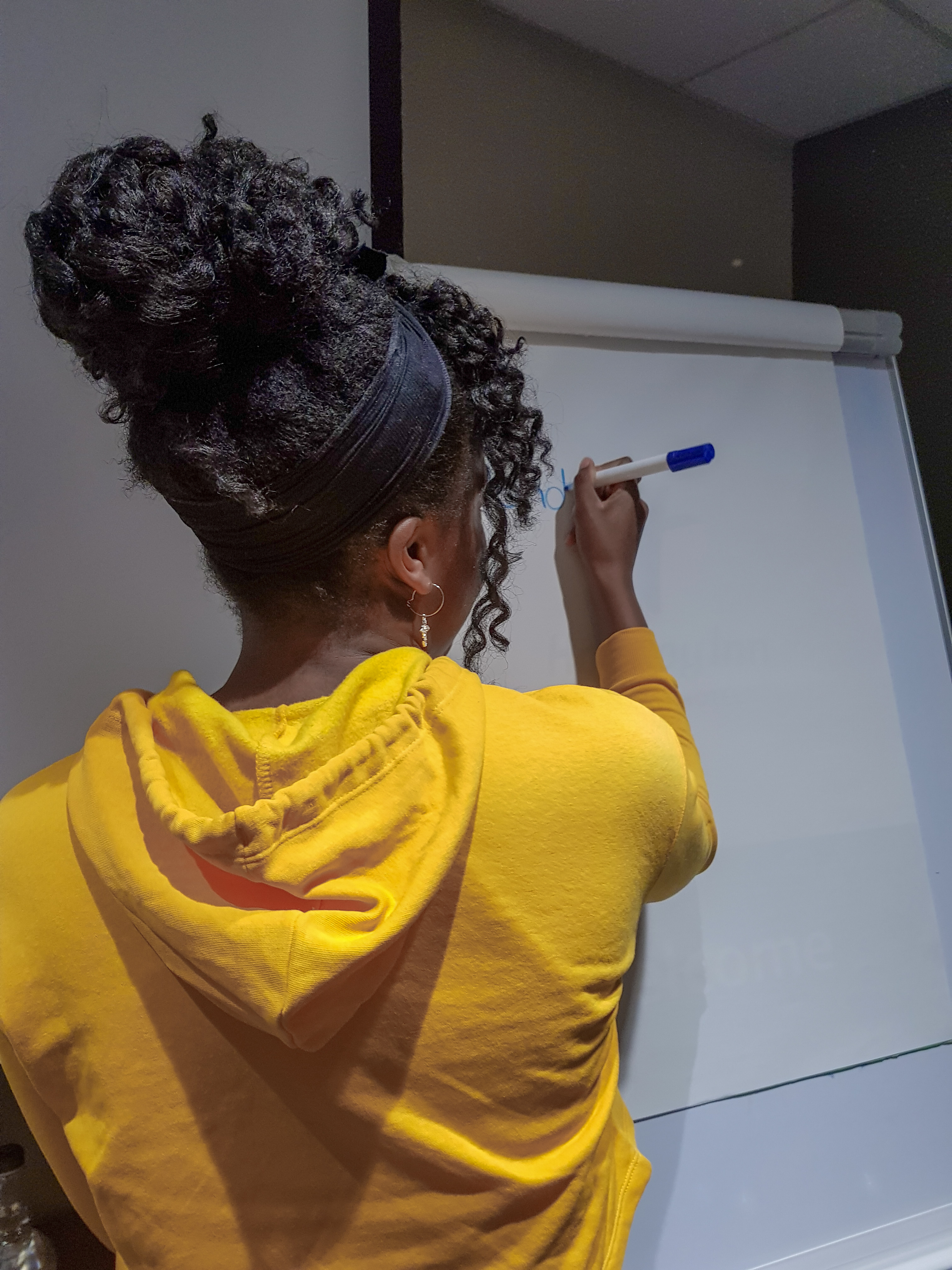 My experience
I was lucky enough to be able to attend this course with Char (a fellow blogger – check out her blog). Having her there with me, definitely helped me to feel a lot more comfortable.
I was also blessed to partake in the course alongside some great people. Throughout the session, we were encouraging one another and it was amazing to see the huge improvement in each of us by the end of the day.
The course itself was exactly what I needed. There was a good balance between been given useful information and putting what we learnt into practice.
There's a lot more to public speaking than standing on a stage and speaking. That day I learnt how important it is to work on your posture, avoid fidgeting, make eye contact with the audience, make use of pauses, etc. All of the things that I struggle with. But this course gave me the chance to work on each aspect and receive valuable feedback and advice.
I have to give a huge shoutout to Lee from The Public Speaking Academy for pushing me out of comfort zone. Throughout the day, he volunteered me to do various speaking exercises in front of the group. I was too nervous to volunteer myself, even though I knew that these exercises would be extremely beneficial. So thank you to Lee for making me face my fears and giving me great guidance.
It was on that day that I realised that you just have to embrace those feelings of discomfort because sometimes it is the situations that evoke those feelings, that enable you to grow the most.
By the end of the day, I wanted to do more. I wanted to have more opportunities to public speak. Because, I knew that although my first few attempts may not be "perfect", the more that I put myself out there and speak, the more improvements I would see in my performance and confidence.
Since taking this course
I haven't had many opportunities to put what I have learnt into practice yet. However, I was recently at a travel industry event where they asked volunteers to stand and talk about their brand for a minute.
Me being my shy, public speaking hating self, I stayed firmly within my seat. However another part of me, the part that is constantly telling you guys to "Feel the fear and do it anyway", forced my hand up into the air a few seconds before it was too late. I was the last person to speak.
No, it was not perfect. I stumbled over my words at times, my heart was racing and my whole body shaking.
However, the feeling of achievement that I felt, was out of this world. I had found the courage to push myself of my comfort zone.
I did it and that's what matters. If I continue to put myself out there and apply what I have learnt from this course, I know I will get to where I need to be.
Progress does not happen overnight. You have to keep on working on it.
If you have a fear of public speaking, what are you doing to overcome it?
To find out more about The Public Speaking Academy, visit their website.
Well, until next time guys!
Debbie✌🏾💛
Please note that I was able to attend this course in exchange for a blog post sharing my experience. My views, as always,  are my own.